Hello, My Movievaures! I hope you had a great week. I'm back with a new article on quite an impressive Netflix show(I know, again…): Archive 81. I heard about this show a few weeks ago, with many of my friends recommending it to me. The trouble here is that I found Netflix to be filled with so many shows and movies to watch all the time that I'm clearly unable to keep up. However, after seeing all the infatuation around it I decided to give it a chance. So, let's get into it!
Archive 81 follows Dan turner, an archivist restoring damaged videotapes who finds himself dragged into a dark mystery after he works on a videotape staring a missing director and a strange cult she was documenting. From the beginning, I was intrigued by this plot and I found it already spooky enough without even watching the first episode.
The plot is intriguing for sure, but the way is set in place is actually even more interesting. There is a constant back and forth from present to past, where the tapes are actually the door in between. There is also a mix of childhood memories from the main character, as well as the past experiences of Melody, the missing director.
You constantly feel a sense of discomfort and even fear from time to time. It is not a scary show in itself, but the mystery is wrapped in a veil of paranormal that gives you the impression that the characters are constantly in danger. By the way, they are. The characters are captivating, even if sometimes Melody's performance might seem a bit too staged as she is filming herself constantly.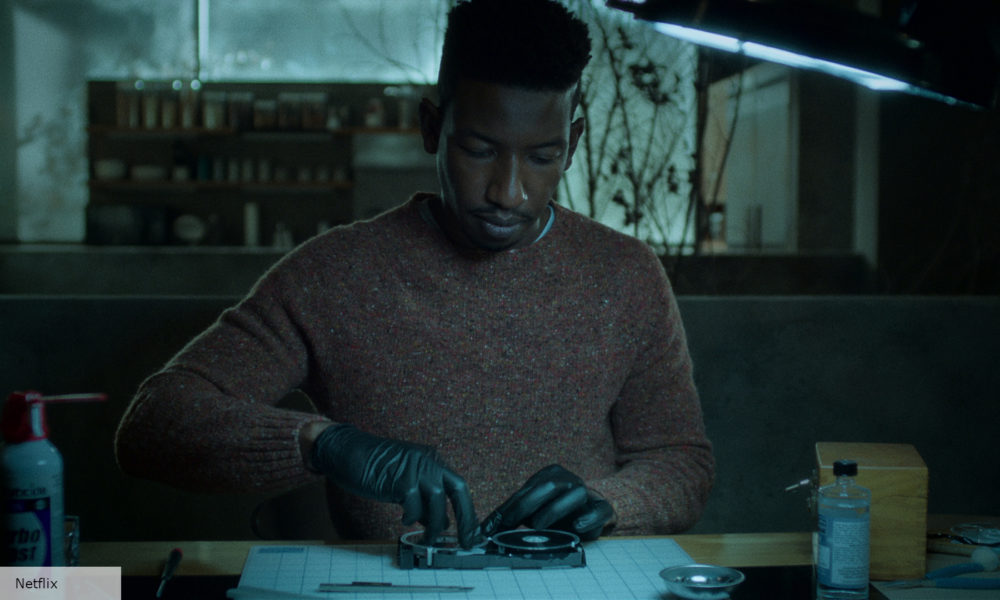 In short, Archive 81 was a good surprise and it might be a good show to watch for those seeking a good quality mystery. The first episode is a bit slow, but don't stop there, the rest is worth the watch! I know there are too many shows to watch on Netflix and you can easily get lost, but I will give this one a chance.
This is all for today My Movievaures! I hope you enjoyed reading it and let me know if you've watched this Netflix show. I'll be back next week with a new article on The Movievaures, but in the meantime don't forget to follow me on Instagram for more news and live reactions.