Hello, My Movievaures! I hope you had a good week! As you may have seen on Instagram I'm getting back to the previous 1 article/week rhythm because of loads of work and life changes in the next couple of weeks. I might get back to two articles per week but we will cross that bridge when it will come. Anyways, I'm back today with a new article on the latest trendy reboot: And Just Like That… So, without further ado let's get into it!
For all Sex and The City fans out there, the announcement of a reboot was a piece of complicated information to handle. On one hand, seeing Carrie, Miranda, and Charlotte again (because yes, Samantha was not coming back anyways) was very exciting. On the other one, it could be a complete disaster. So which one it is you may ask?
And Just like that… Follows our beloved characters twenty years after we first met them in Sex and the City, as they try to navigate their lives without the same youth and new struggles to face in a different New York. I will be lying if I say I didn't have a good time watching this new show, but not surprisingly it is clearly not up to the original Sex and the City.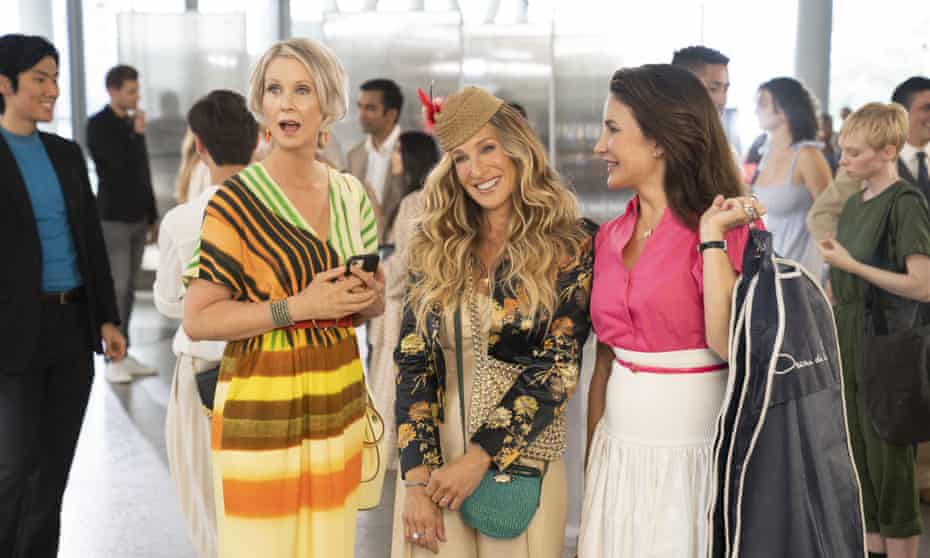 It is fun to watch again Carry commenting on her own and her friends' experiences with love, family, sex, and relationships in general. The problem is that the creators of Just Like That… really wanted to incorporate current stakes and trends that don't always fit well with the overall mentality of what the show was about more than 15 years ago.
I get they wanted to modernize this show that is currently seen as a bit old-fashioned, even though it was considered to be pretty progressive when it first aired. However, as usual, when the themes covered feel forced into a storyline not quite built for it it does more wrong than good even to the causes that the show could be trying to defend o at least acknowledge.
In short, Just like that is quite entertaining but really far away from being as good as its predecessor. It is fun to get to see some of the emblematic characters older as they keep living a fashionable and complicated life in New York, but by wanting to be the new "engaged" show in causes like LGBTQ+ it tries to be something that it is not: a profound show.
This is all for today My Movievaures! I hope you enjoyed this article and let me know in the comments down below your thoughts on this new 2.1 Sex and the City. I'll see you next week for a new article on The Movievaures, but in the meantime don't forget to follow me on Instagram at @the_movievaures.