Hello My Movievaures! I hope you had a good start of the week. I'm back with a new article on a movie that didn't really get the attention it deserved: Cruella. When I saw the first trailer I was pretty surprised that Disney have decided to choose this character to make a new movie. I know that villains are a new trend (the joker, Maleficent…), however Cruella from The Hundred and one dalmatians seemed like a very weird option. Indeed, we are talking about a crazy woman who wants to kill adorable little Dalmatians to make a coat… Anyways, you might wonder, did this new movie managed to create a new vision of this character? Well let's get into it.
Cruella tells the story of how she became this famous fashion designer and what led her to become cruel and hateful of Dalmatians. We actually start by meeting her as a kid and named Estella. With her iconic black and white hair which was the cause of a lot of bad jokes and bullying from other kids, she will go through her childhood torn between her will to please her kind mother and letting Cruella (aka her strong, creative and violent alter ego) take control. Later on, and after a shocking event, Estella will need to hide and live a life of theft in which her creative talent will actually be of a lot of use. Accompanied by her fellow friends, Horace and Jasper, she will shock the world of fashion by challenging one of the greatest Fashion designers in the 60's : The Baroness.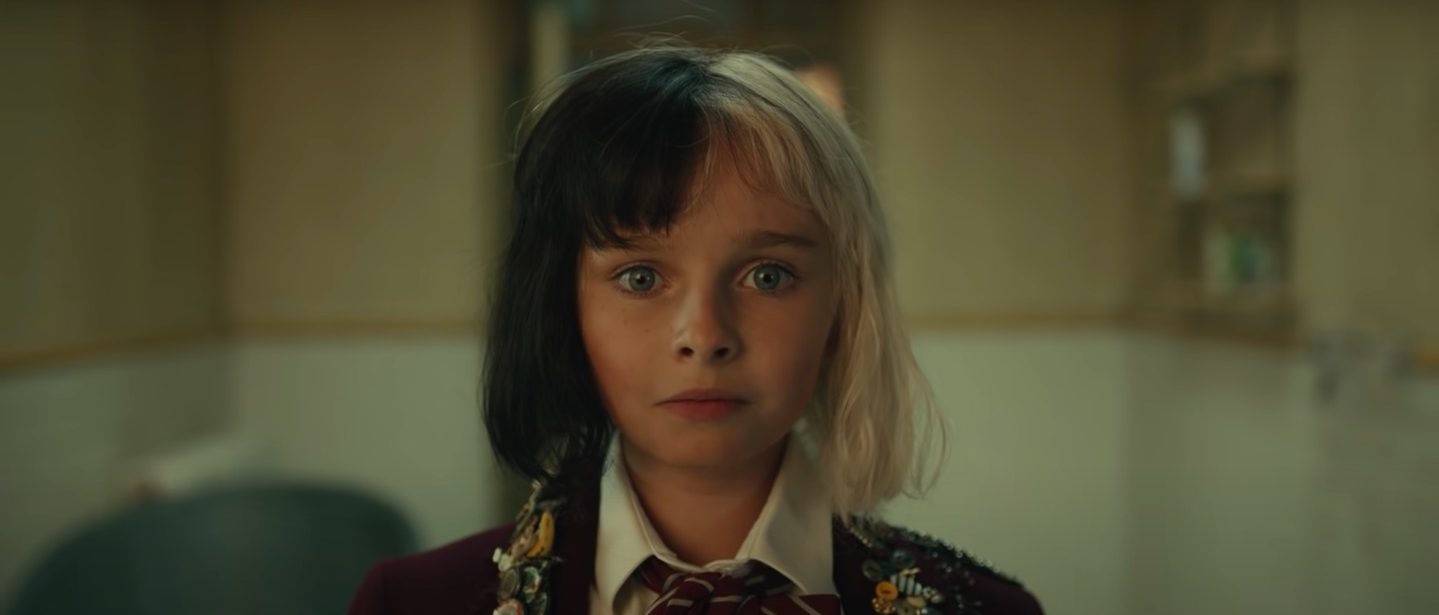 I know, it was quite an extensive summary of this movie. However, I thought it was necessary as the trailer is not really clear in regards to the storyline. For those who like discovering a movie and not knowing much about it, it did a great job. Don't worry, no spoilers ahead. You'll still have many to discover by watching it. Anyways, I'll first start by saying that I was pretty amazed by Emma Stone's performance as Cruella. I wouldn't have thought of her to portray this character and to be honest she really was convincing. Not only by being this weird, mad and iconic character but also by showing other aspects of her personality that we didn't know about before. In a general way, the cast was pretty good and I also appreciated Emma Thompson 's character – The Baroness. Seeing her in the skin of such a despicable character was really interesting to watch.
If I need to summarize Cruella I'll say that it is a good combination of modernity – revival – Past inspirations. Of course, Disney couldn't make a movie about such an iconic villain without highlighting some important references. I'm not only talking about Dalmatians, but also the pest control van, the incredible duo working for her, her crazy driving and of course her love for furs. It was really fun to notice some of those references and find some clues on what is next to happen in the future. This movie is also a good way to revive this character that doesn't seem to be very popular among people. Indeed, she has the image of a dog killer so… kind of difficult to make her likable. But instead of trying to make us appreciate her as a person, this movie decided to go for the explaining and admirative card.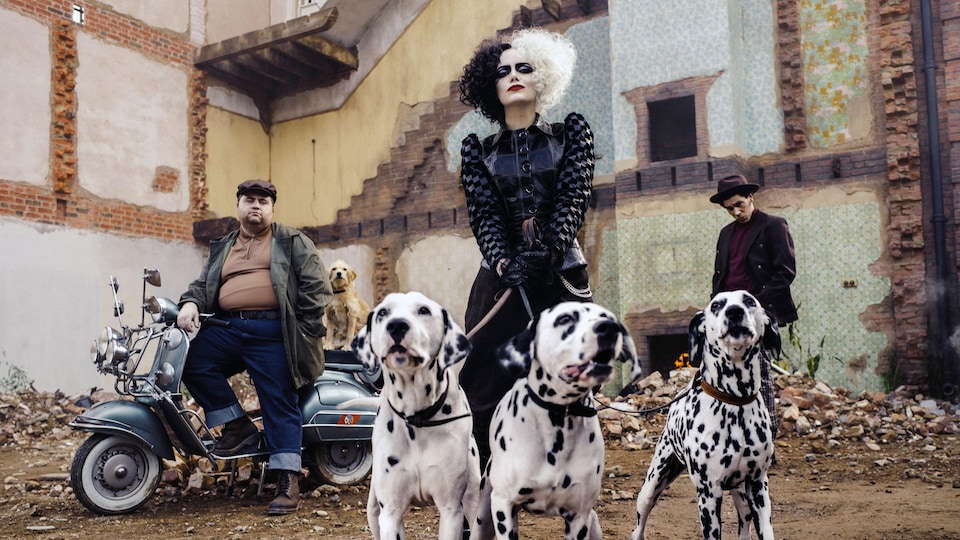 Indeed, I believe most people will not like Cruella, but you'll understand her motives and later on her actions. You will also kind of admire her boldness and creative mind. She was born mad and even though this do not excuse her future decisions, it gives the spectator a new point of view of the situation. For sure, she is not likable, too crazy and very egocentric, but she is very enjoyable to watch on screen. This movie is all about entertainment. The colors are amazing, the fashion scenes mind-blowing, and the overall ambiance clearly references the madness compelling our main character. The music also does the job, even though I noticed it more in the background, just to elevate the visuals.
I still need to point out a few things that I believe could have been improved. Firstly, the personality change from Estella to Cruella seemed too rushed. I get the why, but even though you were kind of expecting it I would have preferred having a bigger statement in this regard. Secondly, I believe that Cruella was actually not that cruel. I know this is a Disney movie so they are not going to show a crazy woman cutting dogs down, but she talked like a pedantic and mean person but all her actions were actually nice. Maybe I would have liked to have a bit more of badness in the character.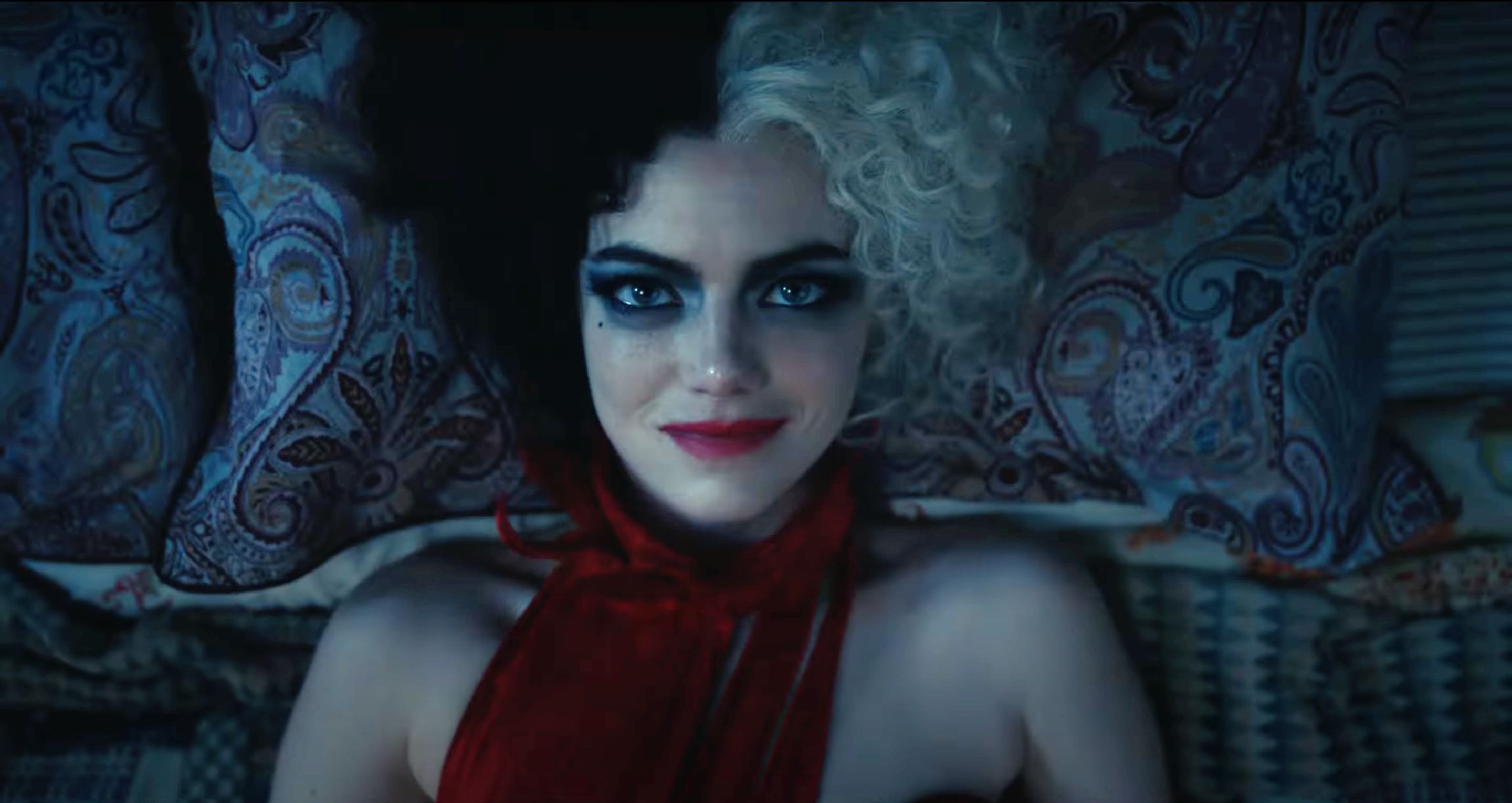 In short, I was unexpectedly surprised by this movie. I didn't think it would be as entertaining and well constructed as it actually is. You'll spend a good time discovering Cruella's background and noticing all the references to your childhood. Emma Stone does an amazing job portraying this character and convinced me 100%. There is a good rhythm, a consistency in all characters and storyline and overall this is a good Disney movie to watch for teenagers and adults.
This is all for today My Movievaures! I hope you enjoyed this article and let me know on Instagram or in the comments down below your thoughts on this movie. Did you enjoyed it too? I'll see you next Sunday for a new article on The Movievaures!