Hello My Movievaures! I hope you had a good week. I'm back today with a new article on Netflix latest fantasy show: Sweet Tooth. I wasn't planning on writing about this show, even though I've planned to watch it. I wasn't really enthusiastic to be honest. Even though I kind of like adventure/fantasy shows, this one didn't really resonated on me. However, now that I watched it I really wanted to add it on The Movievaures.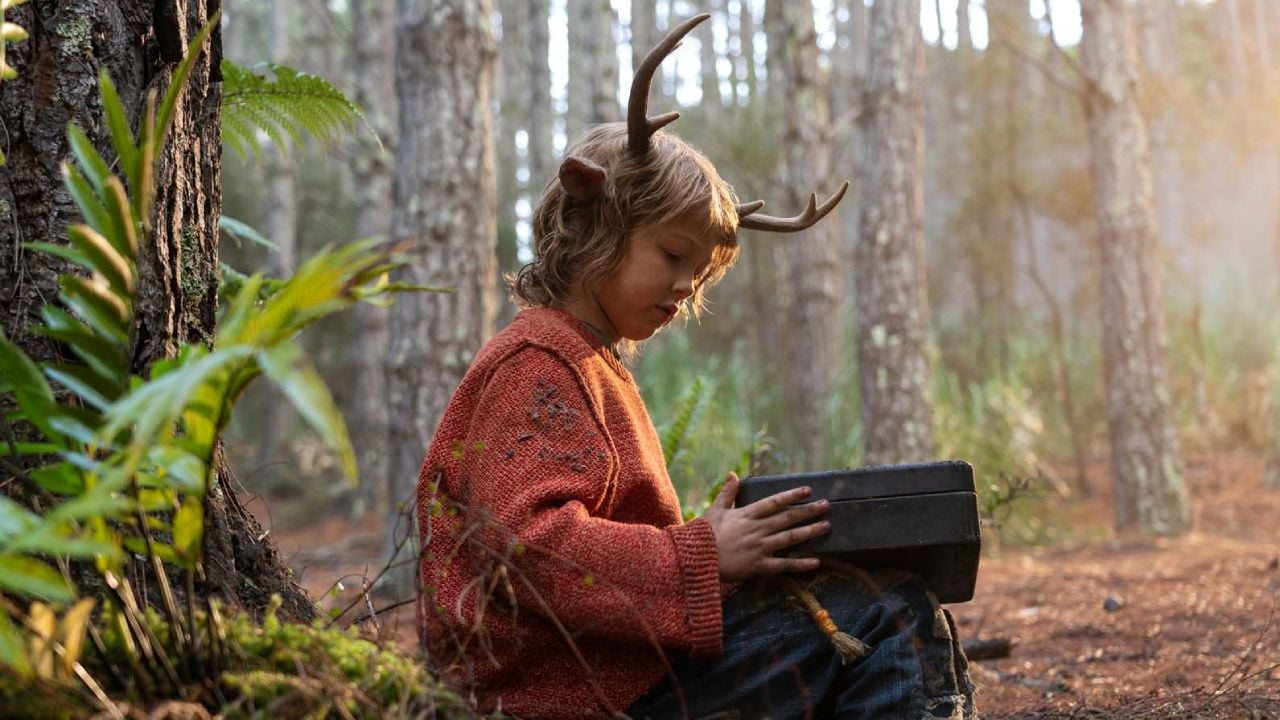 Sweet Tooth is an American show based on the comic book written and drawn by Jeff Lemire. I never read it and before even watching this show I didn't really know anything about the storyline. It takes place in a post-apocalyptic world stricken by a deadly virus (I know I know, it feels close to home) which appeared simultaneously to the emergence of hybrid babies born part human, part animal. We therefore, follow the adventures of Gus / Sweet Tooth, half-child and half deer who will try to survive in a world full of dangers for everyone of his kind.
I was positively surprised by this show. I wouldn't have bet on it to be honest, as the trailer didn't really convince me. However, even though we found ourselves again with the typical virus storyline, this show doesn't ressembles anything I've watched before. Indeed, the hybrid babies plot got really interesting from the first episode and we want to know which is the link between both the virus and this very special babies. The characters are also endearing, especially Gus and his father, as we get deeply involved in their relationship and development. Gus's later protector, Tommy is also an intriguing character as we firstly get the impression we know who he is, and later discover there is more deepness to him.
This show is a fascinating mix between and sweet fantasy story, a violent apocalyptic world, a bed time story and a dark intrigue. It really lifted my spirit to watch it as it has this warm and innocent approach with this cute hybrid kids and a lovely adventure, while kept me captivated with the more mature machinations working behind the main characters road trip. I will not lie, there are still some aspects that need improvement and sometimes it can feel a little bit cringe, especially the Lost Boys brigade episode, but I believe it does the work of entertaining us and telling a compelling story.
In short, Sweet Tooth is, as its title indicates a very sweet story. However, it is not only for kids and teenagers as it also has a mature approach, plus some pretty rough violence that is not suitable for everyone. The show is only eight episodes long and enough to put in place all the peaces of an interesting plot. The character's are easy to get attached to and it is refreshing to see a different perspective on a post-apocalyptic world.
This is all for today my Movievaures. I hope you enjoyed this shorter article. For more news and flash reviews join me on Instagram (the_movievaures). I'll see you next week for a new article on The Movievaures!