Hello My Movievaures! I hope you are doing well. I'm back with a new review on a Netflix Movie: The Guilty. Well, actually this movie is a remake of a Danish movie of the same name released in 2018, which I haven't watched. Therefore, my opinion will only be based on the American version of this story. From what I heard, it is almost a replica so at lead you'll be able to choose between both. Anyways, let's get into it!
The Guilty tells the story of Joe Baylor (AKA Jake Gyllenhaal), a troubled detective demoted to 911 operator duties after being involved in some type of accident that we will learn more about throughout the movie. Everything starts with 911 call from a distressed woman who seems to have been kidnapped. Joe, guilt-ridden and in seek of some kind of redemption, will do everything in his power to help her, unravelling a dark story and forcing him to face his own demons.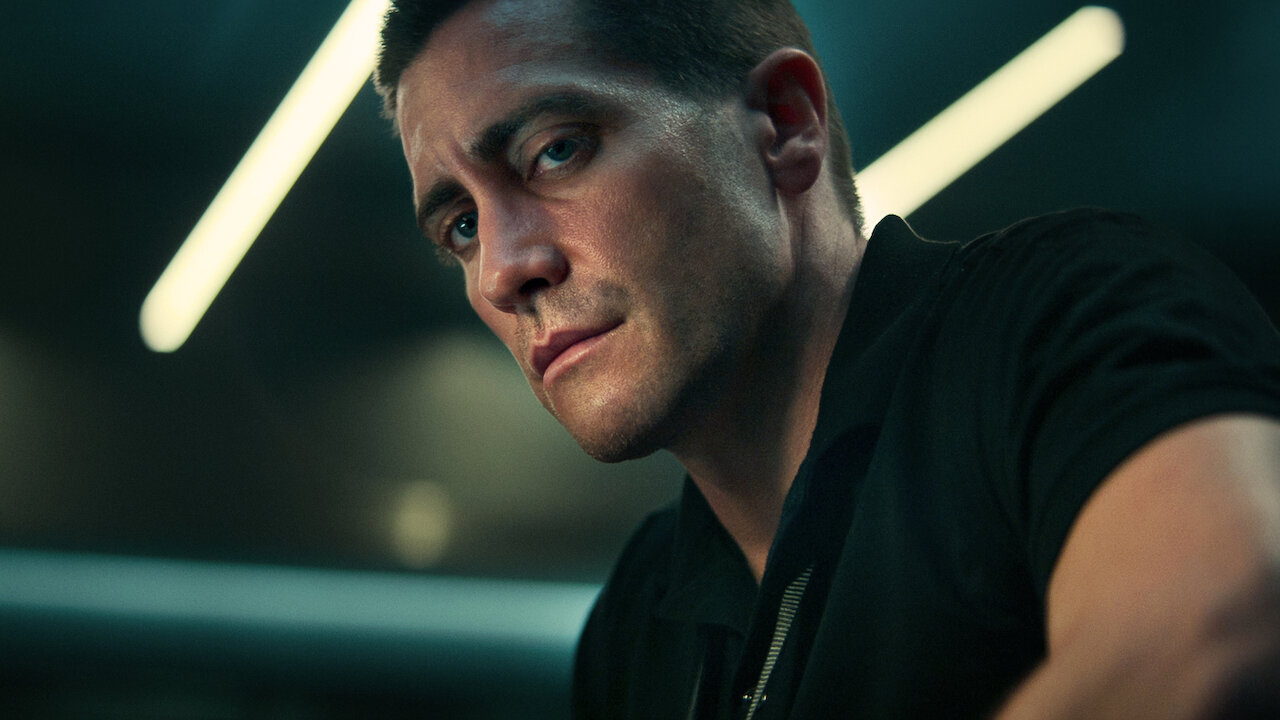 So the whole story takes place in the 911 call center, focusing on Joe's conversations and reactions. Therefore, as you can imagine the acting here is quite essential and to be honest Jake Gyllenhaal does quite an incredible job portraying this tortured policeman who seems to be close to a mental breakdown. Moreover, the plot is very intriguing, keeping the tension and momentum from beginning to the end.
While we get to understand many details and parts of his personal story as well as the whole kidnapping situation in just a few conversations, I would say that The Guilty failed to completely surprise me. Indeed, even if I was pretty much captivated throughout the whole film, the outcome was pretty much expected. Not only in regards to the urgent call, but also when it came down to Joe's professional and personal situation and decision he takes at the end.
In short, The Guilty is an entertaining movie but only exists because of Americans' need of a US version. Even though Jake Gyllenhaal does quite a good job expressing the tension and feeling of urgency throughout 1h30min, I ended up being a bit disappointed by the expected ending of the different storylines. In any case, if you haven't watch the original Danish movie, it is worth watching the Netflix version, but do not expect a mind blowing experience.
This is all for today My Movievaures! Let me know in the comments down below your thoughts on this movie and if you've already watched the original one. I'll see you on Sunday for a new review on The Movievaures, but in the meantime don't forget to follow me on Instagram for more news and live reactions!