Hello, My Movievaures! I hope you had a great week. Unfortunately, mine has been quite depressing, primarily because of Marylin Monroe's latest biopic: Blonde. It might seem a bit dramatic to say that, and it is a bit. However, to be honest, I wasn't expecting this movie to be as awful as it ended up being… But first, let's get to the non-spoilers part:
Blonde, is a fictionalized bio-drama Netflix movie, written and directed by Andrew Dominik based on the novel of the same name by Joyce Carol Oates. Based on Marylin Monroe's life, this film does not trace back actual events that did happen truthfully. It tends to highlight the emotional distress Marylin was during her entire life, which finally lead to the tragic events of her death in 1962.
I was truly curious about this movie, mainly because of Ana de Armas, but I wasn't looking forward to it with excitement. This was mainly because I'm not a huge fan of Marylin Monroe's emblematic figure. Don't get me wrong, her story is quite interesting, but I have never been fascinated by her because I haven't really watched her movies. I only knew the drama surrounding her, and I was expecting more from this biopic.
What a disappointment! Indeed, this is fiction and the director's goal wasn't to tell the real story but to use it as an inspiration. I get that, but what a depressive story they wanted to tell. I know that it is important to show the suffering and the despair she must have felt, especially towards the end of her life, but it seems like her life was only that: misery.
Ana de Armas said in an interview that it was more difficult for us to watch some awful scenes, than for her to do them, and this annoyed me. When the actors and creators feel the need to explain and justify their work, it means that something went wrong. I'm not surprised Blonde shocked everyone, not only because of the disturbing ways sexual abuse and abortions were displayed, but mainly because Marylin Monroe is only described as a victim.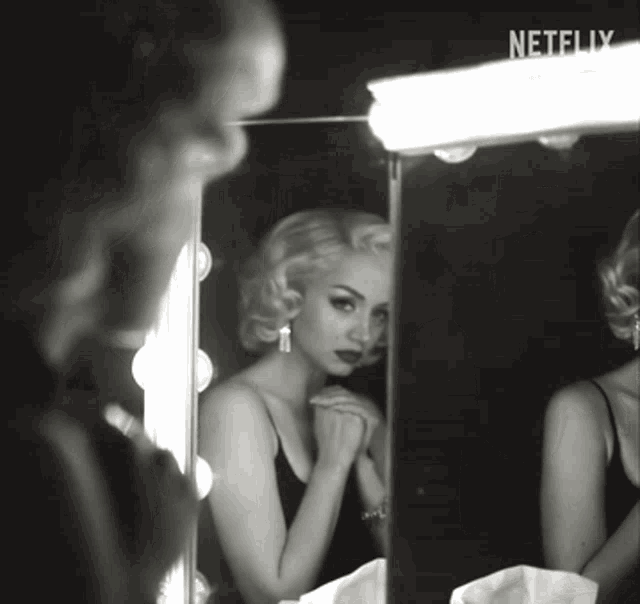 In short, this movie is depressing and goes too far into the darkness of Monroe's life. It seems like there wasn't anything else apart from her being depressive and profoundly sad, that was interesting enough to portray and we all know it is not the case. Ana de Armas was convincing indeed, but it was like seeing the same scene and the same emotions over and over again so her talent was not really highlighted. This is all for today My Movievaures! Let me know in the comments down below or on Instagram (the_movievaures) your thoughts on this movie. I'll see you next week!