Hello, My Movievaures! I hope you had a great week. I'm back with a new review on the latest Star Wars TV Show: The book of Boba Fett. I was really happy at the end of The Mandalorian Season 2 when we saw The Book of Boba Fett's teaser. As a huge fan of the universe, it was more than exciting to explore Boba Fett's character on screen, especially with Disney's budget and resources. It was meant to be incredible. But, was it? Let's get into it!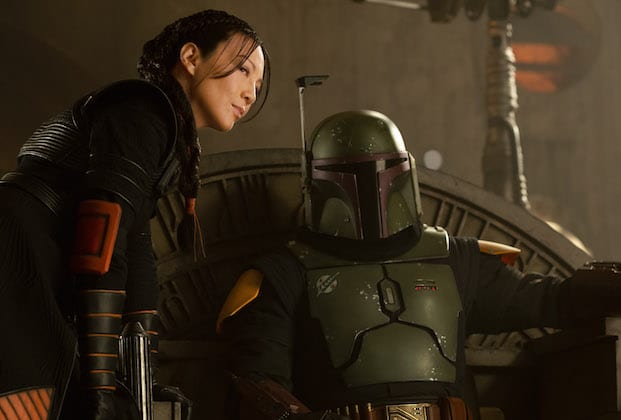 The Book of Boba Fett follows Boba (no introduction needed of course) and Fennec Shand who we met in The Mandalorian after they've taken control of Jabba's criminal empire in Tatooine. As they try to reinforce and secure their grip on the different crime bosses, we will understand what happened to him after the events of Star Wars XVI and how he escaped from the Sarlaac with a series of flashbacks.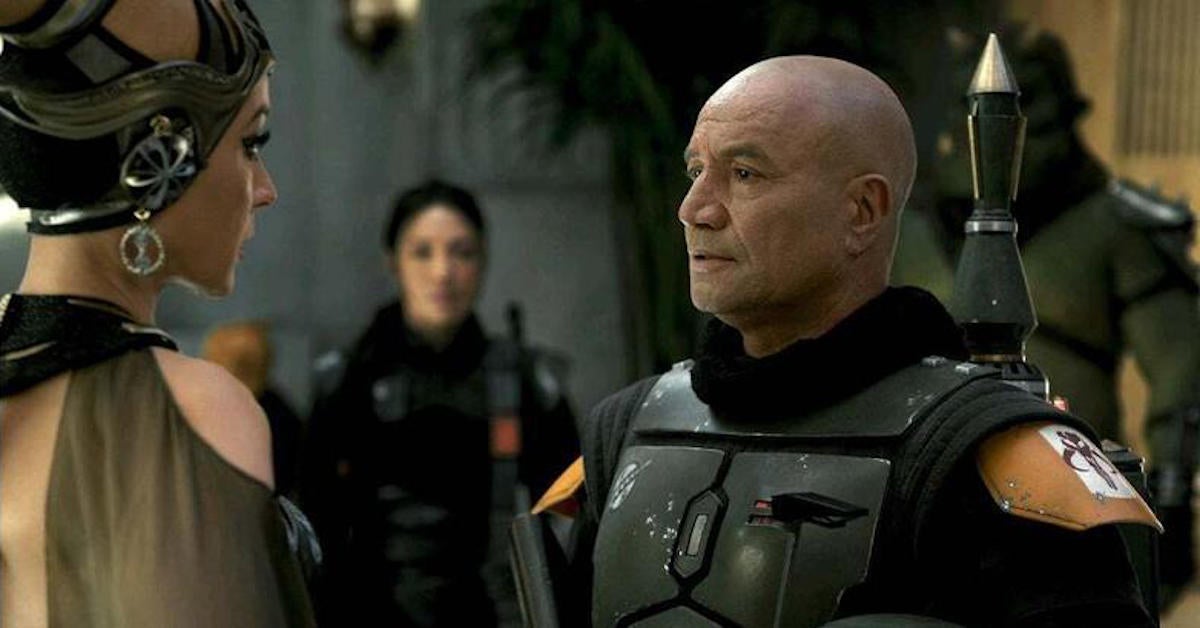 You know how much I love Star Wars and I really wanted this show to be a success. Maybe I had too many expectations to be fair, but unfortunately, this show was clearly not up to them. There were so many good ideas and huge potential, but it seemed like the directors never really manage to exploit them completely. Having some back and forth between past and present was an interesting perspective, but there was no balance at all in terms of rhythm, highlighting way better Boba's survival in Tatooine than his new role as a crime lord.
However, the most disappointing part of all is the fact that I really started enjoying the show when Boba was not barely even present and not the main character anymore. Don't get me wrong, unlike many fans I wasn't really disappointed in how they decided to portray Boba, as being more emotional and considered as old. It gave maybe more deepness to the character, but unfortunately, it didn't manage to convince the main viewers. Everyone thought Mando had more personality even without seeing his face more than twice.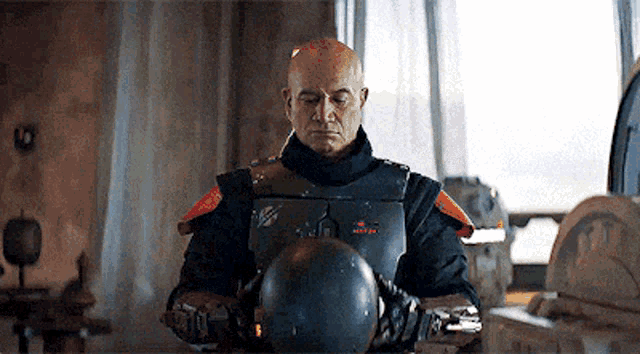 In short, the expectations were too high for the result we actually had. They were many great ideas and of course amazing potential. Nevertheless, the most exciting part of this show was absolutely when Mando was the main character and we get to see him in action, almost like a teaser for season 3 of The Mandalorian. Really sad I would say because there were so many chances of getting this right. Let's just hope the next tests will be more conclusive.
This is all for today My Movievaures! I hope you enjoyed this article and let me know in the comments down below your thoughts. Looking forward to the next article on the Star Wars universe. Don't forget to follow me on Instagram for more news and short review. I'll see you next week for more. Stay tuned!