Hello, My Movievaures! I hope you are doing well! Again…2021 is still close enough to keep writing reviews on movies released last year. So I'm back today with a new article on a movie that went under the radar because it was released at the same time as huge successes such as Spider-Man No Way Home: The King's Man. I only went to see it beginning of January as it wasn't my priority, but to be honest, I enjoyed it way better than expected. Let me tell you why!
The King's Man is the third movie from the Kingsman franchise, but this time set during the First World War. As the subtitle already explains, it develops the creation and first mission of what will become Kingsman with the characters we see in the first and second movies. We follow the Duke of Oxford as he uses his public image and resources to create an underground espionage network in order to end WW1 and save his son from certain death in the trenches.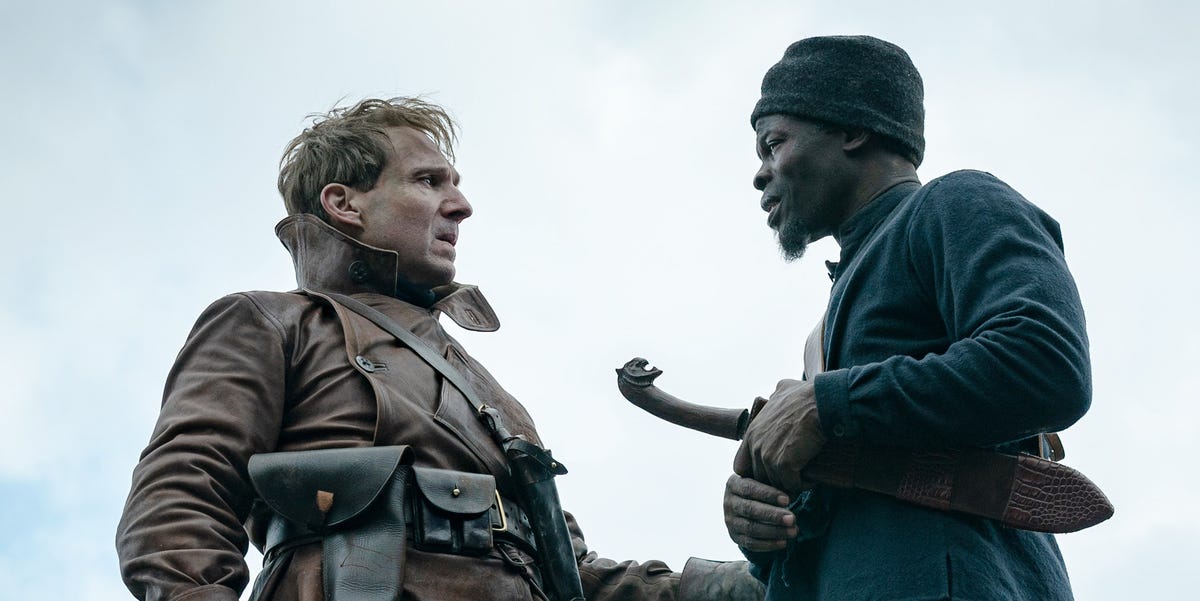 This prologue to the Kingsman story is quite original as it takes place in a real historically timeline with real life events, which actually adds much to the storyline. It is quite interesting to actually see some historical personalities and events being renacted with a more sensational approach. My favorite one and I don't think I'm the only one is surely Grigori Rasputin played amazingly by Rhys Ifans.
The actions scenes are pretty good, but what really levels up the The King's Man is it how the those are staged, with very ingenious transitions or camera angles. A negative point might be the length of the movie, with some unnecessary long scenes. None of the less, the twists and characters personalities, as well as the readaptation of historical events make me think this movie deserved more visibility overall.
In short, while not being perfect (not even referencing France a single time) and a bit slow from time to time I believe The King's Man is a good origin story movie and goes well with the other two Kingsman's movies. The release timing was not beneficial for this movie and its unfortunate as it is way better than other movies that had much more visibility like The Matrix 4. I will recommend watching it when it will be released online!
This is all for today My Movievaures! Let me know in the comments down below if you went to see The King's Man and your thoughts on it. Don't forget to follow me on Instgram for more live reactions. I'll see you soon for a new review on The Movievaures!