Hello, My Movievaures! I hope you had a good start to 2022! As you can see by the title of this article, I'm not yet ready to let 2021 go and by that, I mean that I'll be covering Netflix's latest disaster/comedy movie: Don't Look Up. When I first saw the trailer, I actually didn't get that it was going to be released on Netflix and not in theatres. I love the cinema, but as I was traveling a lot in December I was actually quite happy to be able to see this movie at home. So what are my thoughts? Let's get into it!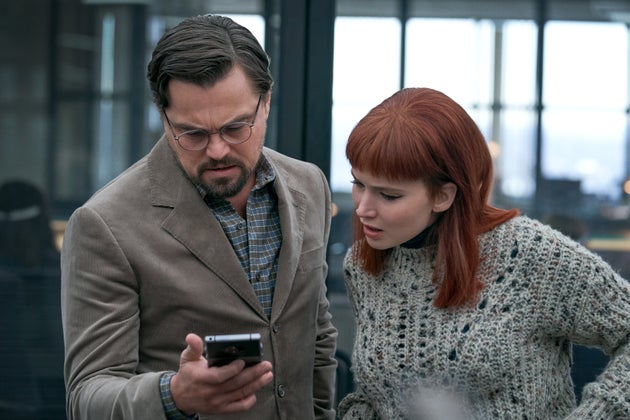 Don't Look Up is a dark/disaster comedy released in December 2021, starring Leonardo DiCaprio and Jennifer Lawrence as two astronomers who discover a gigantic approaching comet that will destroy Earth. We follow them during their quest of convincing people that this comet is real through a giant media tour to alert humankind of their soon-to-come destruction. As they do their best to show the scientific evidence of this cosmic threat they will face the skepticism of today's western societies, power-hungry politicians, and businessmen pretending to be scientists.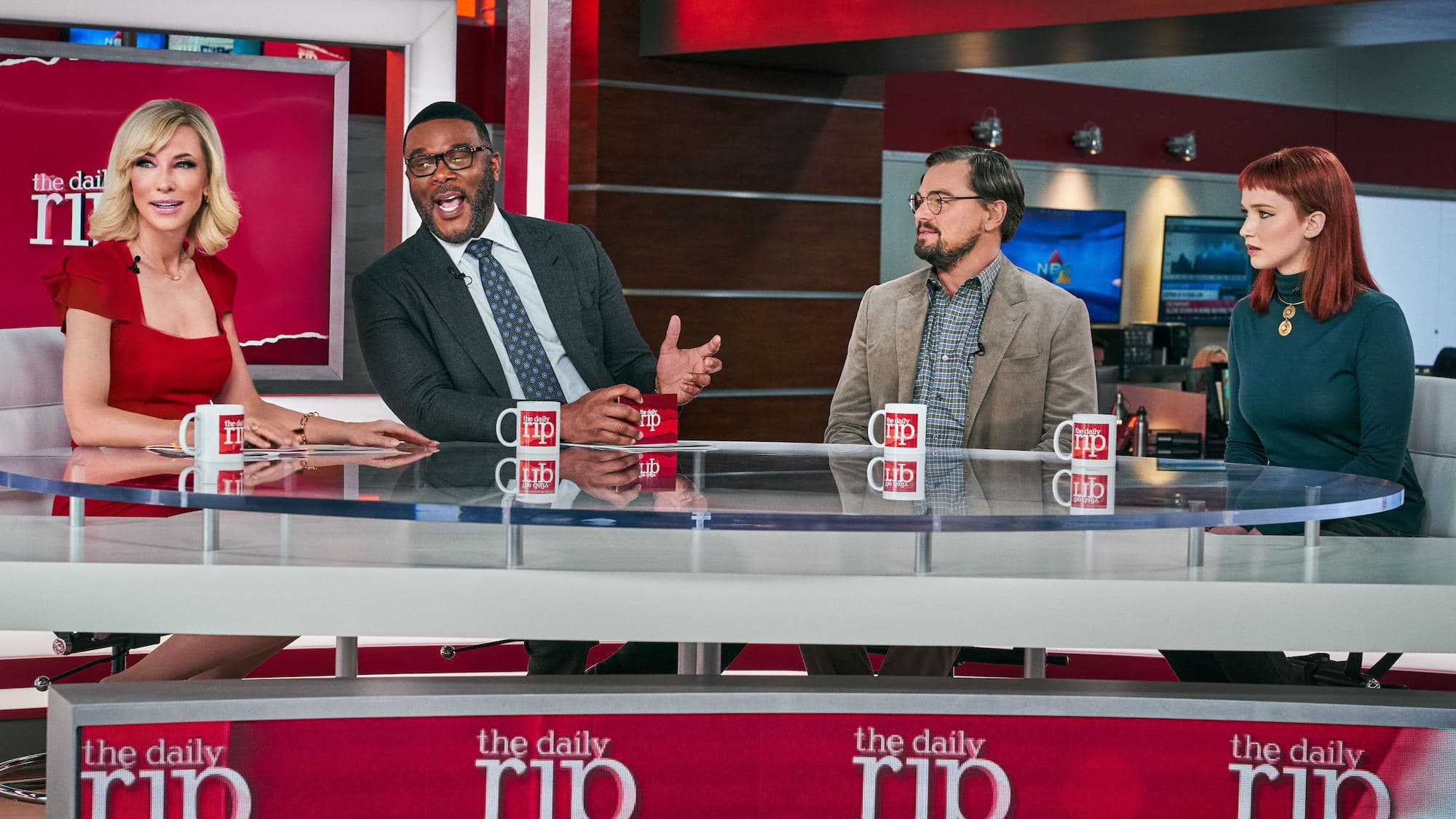 This movie is clearly a satire of today's world pointing out the importance we give to futile subjects like social media celebrities; the need people have to smooth things over even if we are talking about dark themes; how some politicians base their entire office on sensationalism; how many people have become "experts" by reading some articles on the internet; the growth of completism and mass manipulation. All of this presented as the cause of Humanity's own extinction too focus on the vain to see the real threat.
The cast of this movie is impressive: Leonardo Dicaprio, Jennifer Lawrence, Meryl Streep, Timothée Chalamet, and many others doing an amazing job portraying these characters that might seem a bit cartoonish sometimes, but unfortunately a bit too close to reality too. It never feels like the movie tries to lecture us, but instead through some of the characters' shock and incomprehension of the situation, highlight some of today's nonsense.
In short, Don't Look Up is a dark comedy that will make you laugh for sure, but also question your role in this fucked up society. Of course, they forced up on the clichés from time to time, but it is disturbing to see the similarities to our current situation and the parallel with today's environmental stakes. For those who like satire, dark comedies and Leonardo DiCaprio this movie is clearly for you!
This is all for today My Movievaures! I hope you enjoyed this article and let me know in the comments down below your thoughts on this movie and the fact that it was released on Netflix directly. Don't forget to follow me on Instagram for more news and live reactions. I'll see you next week for a new review on The Movievaures.