Hello, My Movievaures! I hope you had a great week. After four years of ups and downs, going from global phenomenon to forgotten series, La Casa de Papel (Money Heist) has finally ended with Season 5 Part 2 released on Netflix on the 3rd of December. I must say that I wasn't really excited about this ending, like most of you, even though I was a huge fan when the first season aired.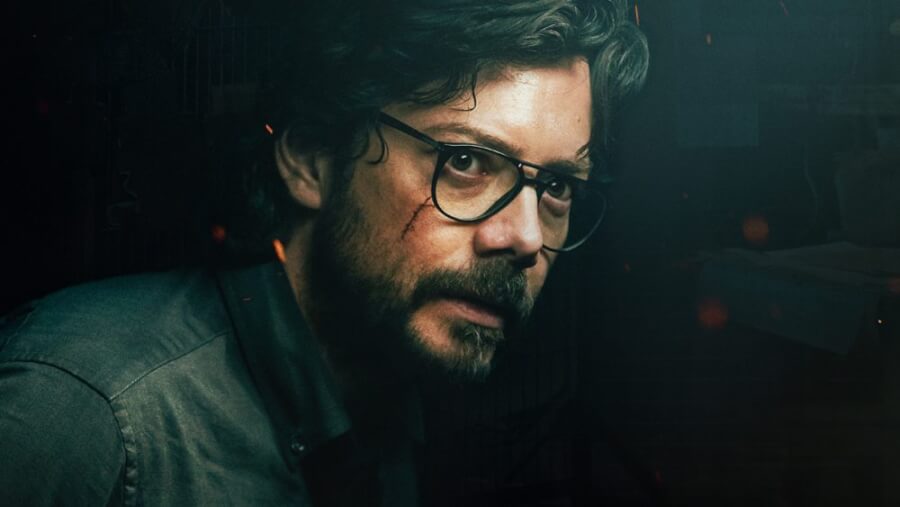 This is not a surprise for anyone as from season 3 there has been a huge desinterest in this show, mainly due to the repetitiviness of the plot which was used and re-used until exhaustion. No one could expect this show to run out of awarness, as it had become so popular all around the world. Mostly eveyone praised it, saying that it was one of the best shows ever. "Bella Ciao" was heard from Asia to America and the Dali Mask was a symbol of resistence.
When Season 5 Part 1 was released in September, all of this seemed like ancient history. Even though Netflix did its best to communicate as much as possible on this last season, the general opinion was indifferent to it. It is true that the plot's quality was degrading from end of season 2, but I think the main reason why it lost its spark is because Netfliw tried to hard to surf on the popularity of the first season without reinventing it. This was clearly their milk cow, which was replaced this year by Squid Game.
In any case, Season 5 Part 2 was not the disappointment I believed it was going to be. They learnt a bit from their previous mistakes, closing the intrigues that were not working well as fast as possible and keep it centered on the final act of this group of bandits. The way they decided to end this story might seem a bit too "happy ending" for some, but good enough to be satisfying and mainly really terminating things.
In short, this is the real end, but one which feels better than what we've been seeing since season 4. I'm a bit sad that everything ended in such a general indifference, but it's what Netfliw deserves by sucking the life out of it. I'm just hoping they will not do the same with Squid Game. In any case, for those who kept watching this show, I believe you will not be disappinted by this ending.
This is all for today My Movievaures! Let me know in the comments down below your opinion on Money Heist downfall and on this ending if you've watched it. Feel free to follow me on Instagram and keep close as there will be many new articles coming on the most expected movies of 2021. See you soon!