Hello, My Movievaures! I hope you are doing well. I'm back with a new Netflix animated series that you've probably heard about: Arcane. Based on League of Legends Game by Riot Games, this show has surprised many people in many different ways. I wasn't really looking forward to it I've always heard negative things about LoL and am not a fan of shows based on video games. Well, I was wrong not to give it a chance from the beginning.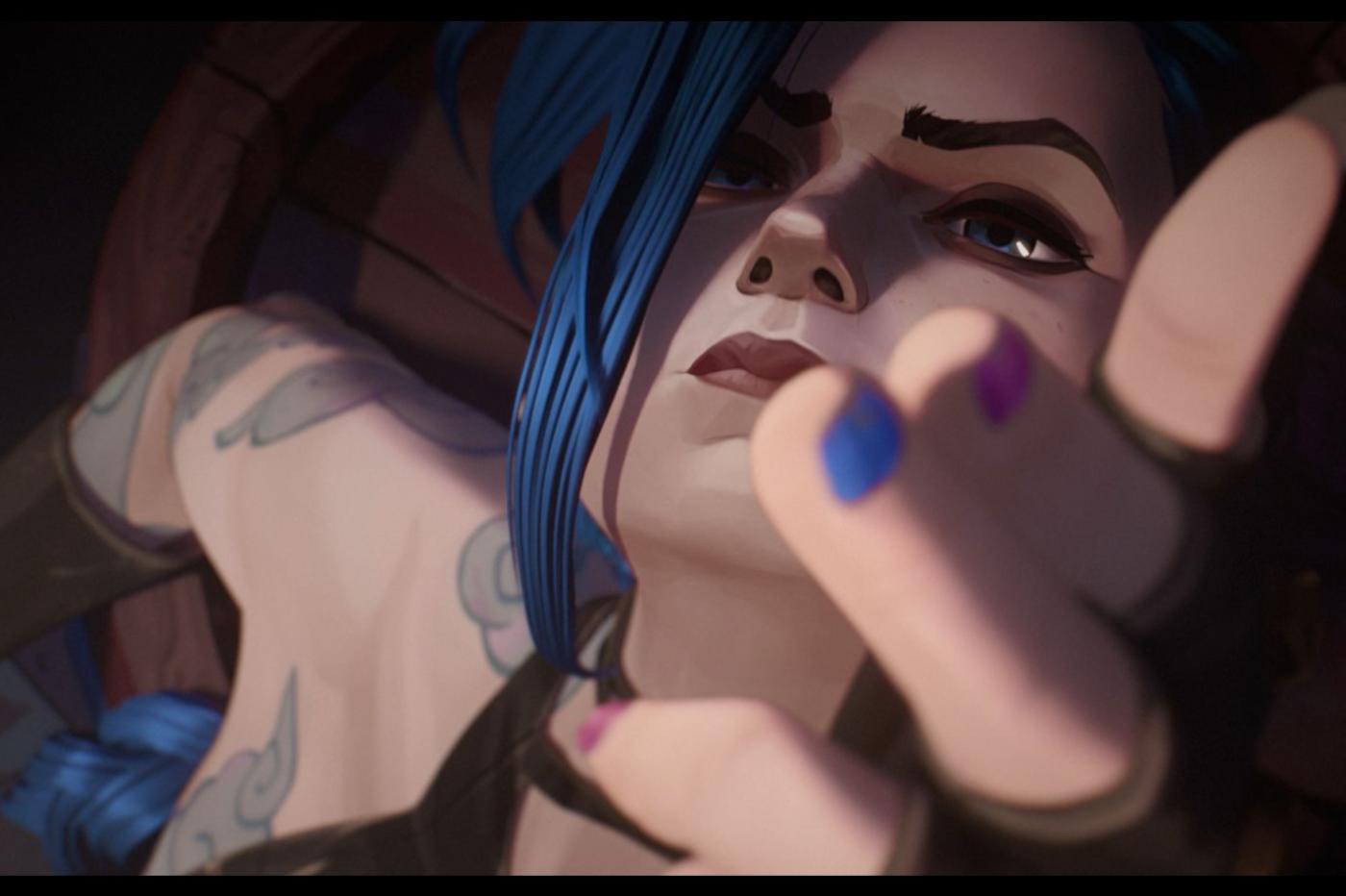 At least, there was no chance I was going to be disappointed, but more than that I was stunned by this storyline which I knew nothing about. As I said before, these animated series are based on Leagues of Legends world, specifically centering its plot on the origins of some of the iconic League Champions such as Vi, Jinx, or Caitlyn.
LOL fans probably know this, but for everyone else like me who are novices to this universe, this is clearly not a kids' animation. There is a lot of violence, even bloodbath and sexuality. The target here are adults, and not only those who played the original game. This show is intended for everyone who is curious enough to give it a try and be astonished bt a great story, profound character development and amazing battle scenes.
In short, I'm really glad they decided to do an animated series and not a live-action show. You get deep into the development of the plot, and times flies away while going through the 9th episodes. Even though it is an animation, the action scenes are still very impressive and feel quite real while keeping its surrealiness. I absolutely recommend watching this show, even if you are not a fan of the original game, and if you are you've probably already watched it!
This is all for today My Movievaures! I hope you enjoyed this article and let me know in the comments down below your thoughts on this show if you've watched it. I'll be back in a few days with a new review on one Netflix show which ended in a very silent way. Keep up with the latest new on The_Movievaures Instagram page. See ya!