Hello, My Movievaures! I hope you are doing well. Today's article will be about the latest Western on Netflix: The Harder they fall. I was quite excited when I saw the first trailer a few weeks ago and I was curious to see if this movie was going to be up to my expectations with such great casting. The answer? Well… Let's get into it!
The Harder they fall is a fictional story about real-life characters. Netflix actually promoted it as a "Black Western" as there are just a few white characters in it. However, even though this is a fact, I believe it is actually quite misleading as many of you will think the main theme will be racism. Of course, we can see some, but the plot is absolutely not centered on it.
Indeed, the focus here is vengeance and violence. I don't doubt that you can read this story through the lens of segregation and discrimination. It is true that one of the character's goals is to create a paradise where black people can actually have a chance of living without fear. None of the less, I think the main goal here is to tell a story about awesome black characters without making it all about racism.
We get to follow Nat Love and his crew of outlaws after the first decides to find Rufus Buck, the man who killed his parents and left him an orphan with a huge scar on his forehead that always reminds him about this tragedy. However, Buck is not an easy man to kill and his amazingly skilled companions will give a hard time to Love's team.
One of the first things that caught my eye was the casting: Idris Elba, Zazie Beetz, Jonathan Majors, Regina King… Only great names portraying empowered characters are a bit too trigger-happy. The fact that these are actually real people, with a completely fictional story is quite original and for the first hour of the movie, I was pretty much entertained. Unfortunately, I felt like the last part was a bit too heavy on action scenes, leaving aside the character development.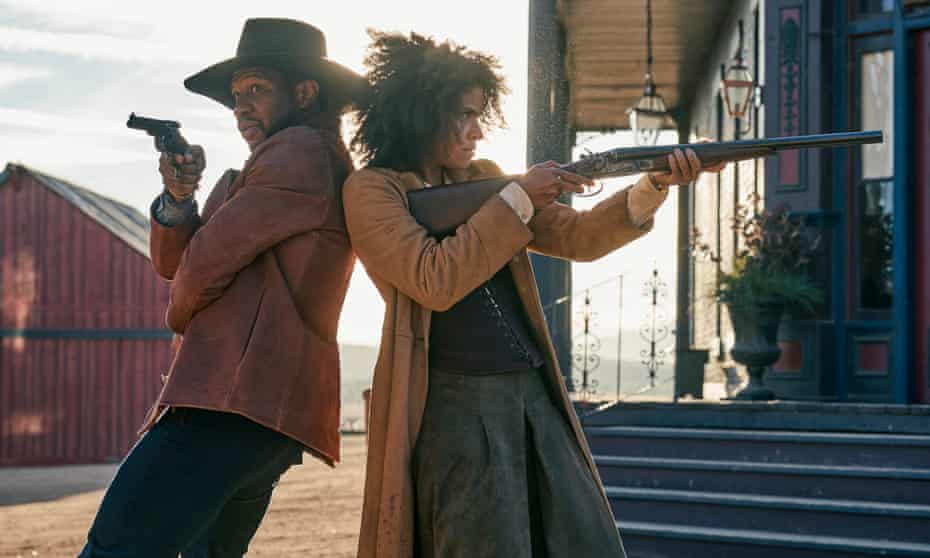 In short, The Harder they fall is quite a good Western movie, with smart dialogue and interesting characters. It represents well the black community without focusing only on the suffering around slavery and racism. It is not perfect and lacks a bit of consistency towards the end but overall, you'll be entertained.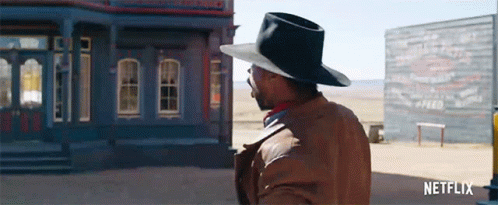 This is all for today My Movievaures! I hope you enjoyed this article and let me know in the comments down below your thoughts. Also, don't forget to follow me on Instagram for more news and short reviews. Stay tuned for the next review on Sunday!