Hello, My Movievaures! I hope you had an amazing week. Today's format is quite different from what you are used to, as I will not be reviewing any show or movie. Indeed, I'll be writing about an amazing actor that I believe will be one of the best of his generation: Timothée Chalamet.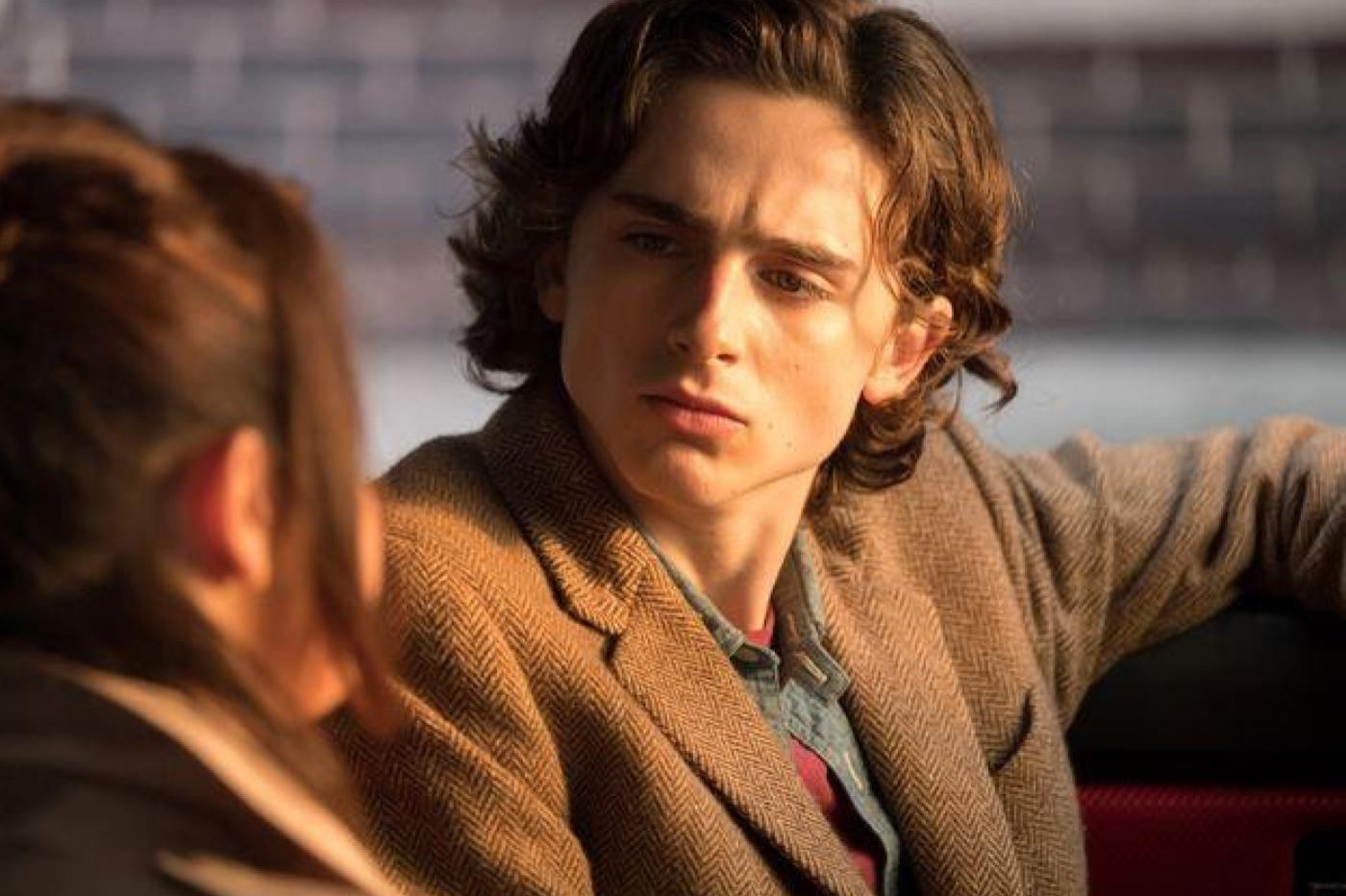 I saw Time Magazine October's Cover with Timothée's picture on it with this title: NEXT GENERATION LEADERS. It might seem a bit exaggerated, especially with so many things at stake in our future as climate change, sickness ane geopolitical issues. However, I must say that in a cinematographic sphere, I truly think that TC is becoming a leader for this generation.
I discovered Timothée Chalamet in Little Women and I was intrigued by this young man, with an androgyne look. Actually, I saw him before in Interstellar, but if I'm being honest I didn't even realize it was him before seeing some post about on the internet a few months ago. In his defense, his role was pretty secondary, but by rewatching his scenes I was again surprised by the quality of his performance.
He was mainly introduced in independent movies and small productions, allowing his talent to be seen without the artifices surrounding a blockbuster. One of the most praised Chalamet's performances is in Call me by your name, which is not only a heartbreaking and beautiful love story but gave us a thorough view of his ability to communicate emotions with little dialogue.
However, Timothée Chalamet's charisma goes over his movie/show roles. He has developed this public image of a young chill man, who uses his insecurities as a way to show the distinctiveness of his personality. He clearly has broken the image of the macho/alfa man, who attracts heterosexual women by their physical force and great looks, as well as their "dominant" personality. With Chalamet we have a new kind of male actor: the androgyne.
In short, thanks to his amazing talent, hard work, and being unapologetically himself, Timothée Chalamet has become the emblem of this new generation of actors and characters that resemble more this new trend of sensible, smart, and soft men with an ability to be strong without being a stereotype of manhood. Plus, I enjoyed seeing Chalamet move from only Indies films to bigger productions such as Dune or The French Dispatch, only to reference 2021 movies.
This is all for today My Movievaures! I hope you enjoyed this article and let me know in the comments down below your thoughts on Timothée Chalamet's acting career. Also, don't forget to follow me on Instagram for more news and live reviews. I'll see you next week for a new article on The movievaures!