Hello My Movievaures! I hope you are doing great! I'm happy to be back with a new Marvel TV Show. However, this time we are out of the ordinary with a very special animated series: What if…? You've probably already seen many posts and memes on the internet about it and that is why it has surprised everyone in one way or another. So, let's get into it!
What if…? Is a 9 episode series establishing the concept of multiverse that has been referenced many times now in this new MCU's phase. Indeed, this animated series is all about answering the question what if? What if everything we know about our favorite superheroes was different and if their faiths were poles apart from phase 1 to phase 4. And indeed, by answering this fundamental question, What if…? sets the bases of what is going to happen next for our beloved characters. Of course, I don't think I need to tell you that if you don't like animation for sure this show will not be for you. And some can even criticize the quality of the drawings, but to be honest I kind of liked it.
We certainly got familiar with the notion of multiverse previously, especially with the latest Loki's series. However, in this case each episode centers on a small but essential change in one story, that will radically remodel the original storyline. We start with Captain America, continuing with Black Panther, Doctor Strange, Tony Stark and even Ultron. The creators also made the choice of bringing some curious alternatives to the table such as zombies or swapping some characters lives.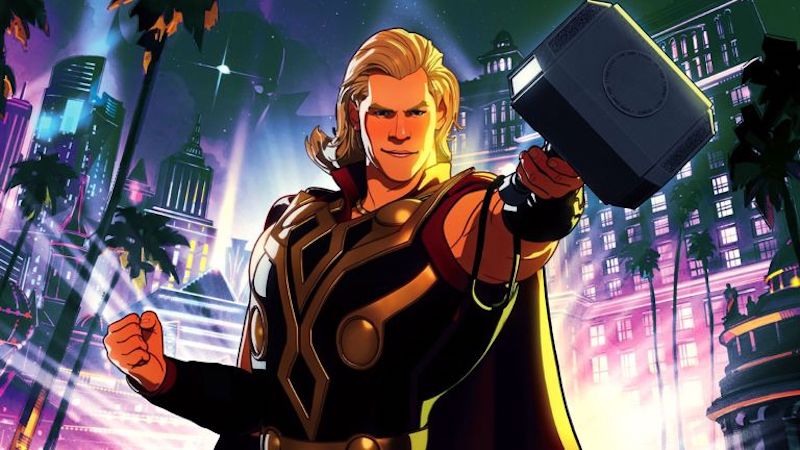 In short, What if…? Is mainly a short animated series for those who like the idea of seeing different versions of your favorite characters. If you feel uncomfortable with this idea, maybe Phase 4 will be painful for you. In any case, even if these episodes can be considered as outside of the main storyline, it gives an idea of the power of multiverse, and especially being able to travel throughout it and control it as the Watcher is able to do. This sets the main stake for the next movies, especially for Spider Man and Doctor Strange's one.
This is all for today my Movievaures! I hope you enjoyed this article, and let me know in the comments down below or/and in Instagram your thoughts on this very special animated series. I'll see you on Sunday for the next review on the blog so stay tuned!