Hello My Movievaures! I hope you had a great start of the week. I'm back with one of the most expected documentaries of this second part of 2021: Britney VS Spears. Who hasn't heard about the latests controversies in Britney Spears' life? If you haven't you must live under a rock, as even the most serious media all over the Western world has spoken at some point about it. This documentary is actually surfing on this vibe, putting it in the top 10 most viewed content on Netflix. Is it well deserved? Let's get into it!
Britney VS Spears, in contrast to Framing Britney, is more of a timeline of the events that lead Britney to her conservatorship with his father and her downward spiral. I will be lying if I said that I learnt a lot of things throughout this documentary, as most of this story has been covered by so many media channels. However, there were some interesting facts about the recent events happening in her life and the amount of information that wasn't public yet on Britney's opinion on her own situation.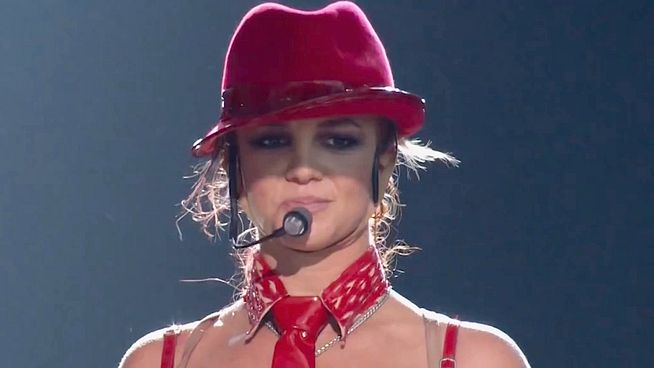 None of the less I wasn't really convinced by this documentary that treated the whole story more like a murder/thriller rather than a true story with real stakes. It felt a bit too sensational, and not really empathetic about Britney's struggle. Indeed, she is shown as the victim here, which she is but the testimonies of the people they chose to interview wasn't really portraying the strong woman who was removed from her rights and mistreated by her family.
In short, I feel like Britney VS Spears could be a good recap of what has been happening for more than 10 years in Britney's life, but didn't manage to portray the woman we know has been hidden and diminished by her family and closed ones who didn't have her best interest in mind. I don't think real fans will actually enjoy this documentary, and those who only want to get to know the story better, will be missing an important part of it.
This is all for today My Movievaures! I hope you enjoyed this article and let me know in the comments down below your thoughts on this new documentary and if you preferred it to Framing Britney (Primer Video). I'll see you next Sunday for a new review and in the meantime don't forget to follow me on Instagram for more!