Hello My Movievaures! I hope you had a good week, and if not that's okay because I'm back with two TV shows recommendations that will lift your spirits: Chesapeake Shores and Virgin River. I know… These are clearly not the best shows ever, but completely fulfill their role, that of distracting us from some of the annoying things in life. So leave the judgement behind and let's get into it!
Both shows are based on novels of the same name, but have many other similarities: set in magnificent little towns, with simple but endearing characters, always involved in some complicated love affairs, with sincere friendships, loving families and all you need to feel like you've eaten the most sweet dessert of your life. From time to time, the main characters face difficulties, but as you can imagine they face them with courage and there is always a good lesson to learn.
There is not much else to say other than we could say these shows are my guilty pleasure, even if don't feel guilty at all. Proof of that is the fact that I'm writing an article on my blog. I know that I tend to recommend quality content, with probably more profound storylines, however I've always said that movies and shows are also a tool to escape reality and become someone else for at last 30 minutes. This is what Virgin River and Chesapeake Shores is all about; make us feel like life can be simpler and emotions a beautiful experience.
In short, are you feeling sad or had an awful day you want to put behind? Well, go to Netflix and search for one of these shows. You'll have at least 4 seasons per show of pure cheesiness to prepare for the long winter days with some hot chocolate and delicious snack. Don't judge yourself too hard if you fall in love with the characters and the easy-going and heart warming plot.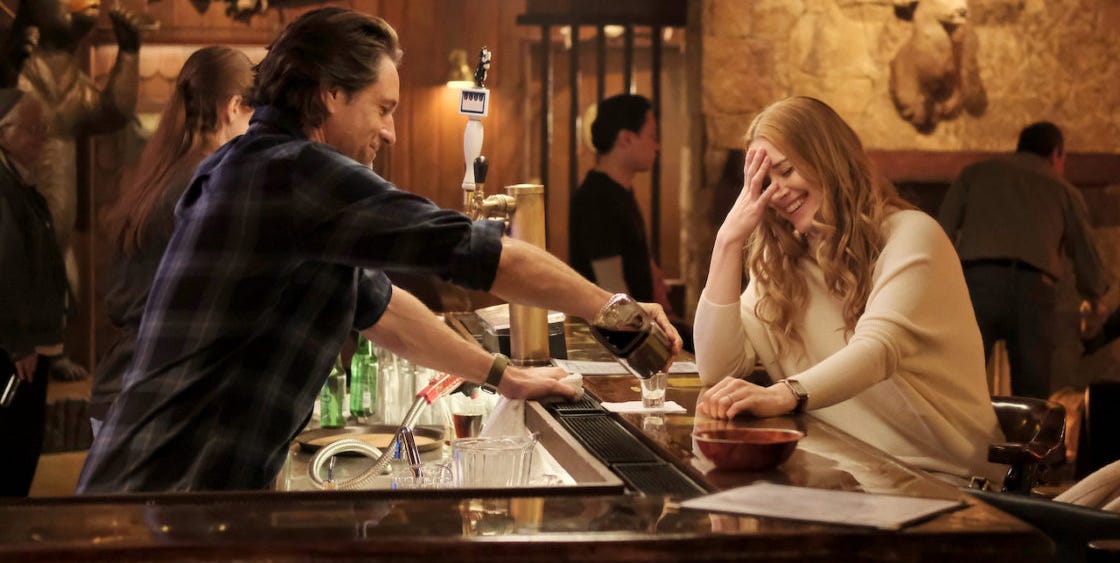 This is all for today My Movievaures! I know this was quite a short article, but don't worry I'll be back with more detailed reviews. I just wanted to share some of the shows I've been watching lately that are keeping me happy in this autumn days. See you next week for a new article and don't forget to subscribe and follow me on Instagram!