Hello My Movievaures! I hope you had an amazing weekend! I'm back with a new article on a movie that also went unnoticed when it was released: Chaos Walking. It was actually filmed for quite some time ago, when Tom Holland and Daisy Ridley's careers where exploding. However, due to Covid and Cinemas being closed it was directly uploaded on Prime Video (at least in Europe) this year. I remember first seeing the trailer a few months ago, probably last year and thinking that it had good potential. Do I still feel the same after watching? Well, let's get into it!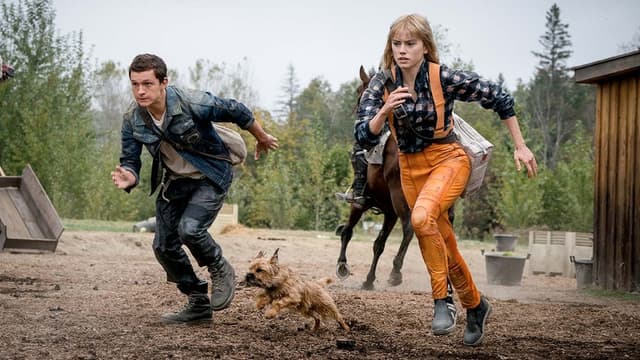 I had absolutely no idea, but this movie was adapted from Patrick Ness' adult science-fiction series. I really don't know if it is faithful to the books, but the least I can say is that the screenplay is ingenious. We follow Todd (Tom Holland), a young man living in a colonized planet where all men's thoughts are seen and heard by everyone else around it. Another peculiarity in Todd's life is the fact that he has never seen a woman. Indeed, he is only surrounded by men that raised him since his mother died when he was just a baby.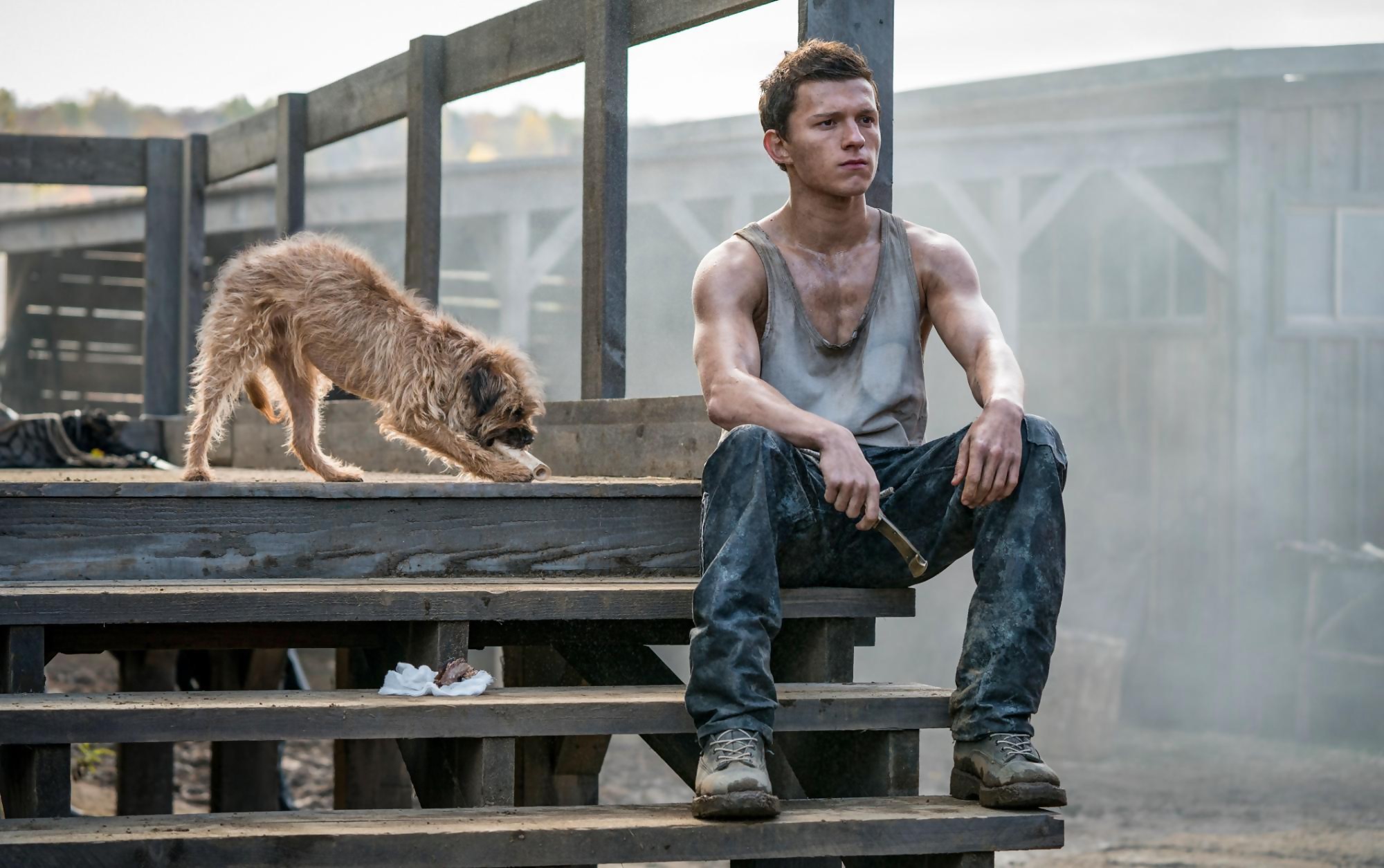 Nevertheless, the arrival of a young woman named Viola (Daisy Ridley) will disrupt his everyday life as well as the fragile peace that reigns over this male colony. In fact, Todd will not only meet a female for the first time, but he will also discover what it is like not being able to hear someone else's thoughts. A world of silence, doubts and uncertainty for him; one of loudness, discomfort and agression for her. Accidentally, both of their faiths will be intertwined and they will need to fight a common enemy in order to survive.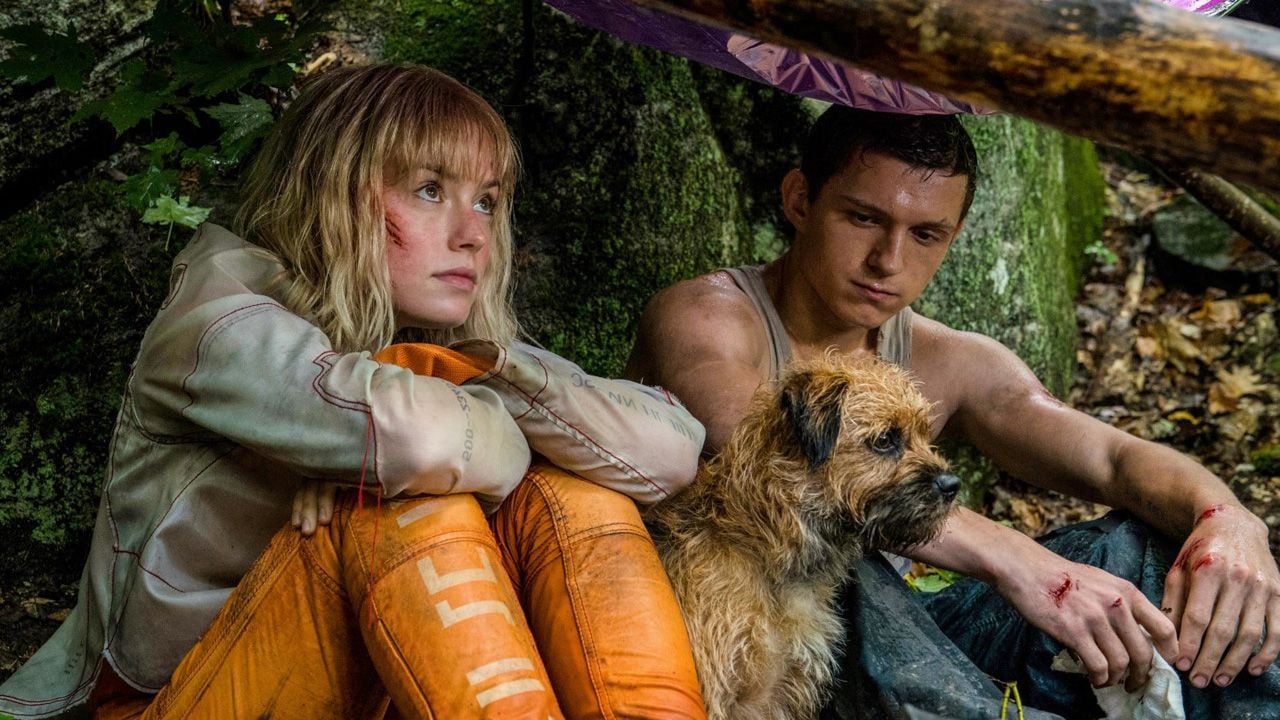 As you can see, by the amount of words I used to describe this plot, I found the scenario absorbing. The way the characters' thoughts are represented is intriguing and quite unsettling at the beginning. However, as we progress throughout the movie, we actually see the ressemblance with our own way of thinking and talking to ourselves in our heads. I would also point out that this is the main sci-fi element of the film. We see now and then some strange creatures, space ships and futuristic firearms, but for the most part the characters are surrounded by the woods with an old fashioned way of living.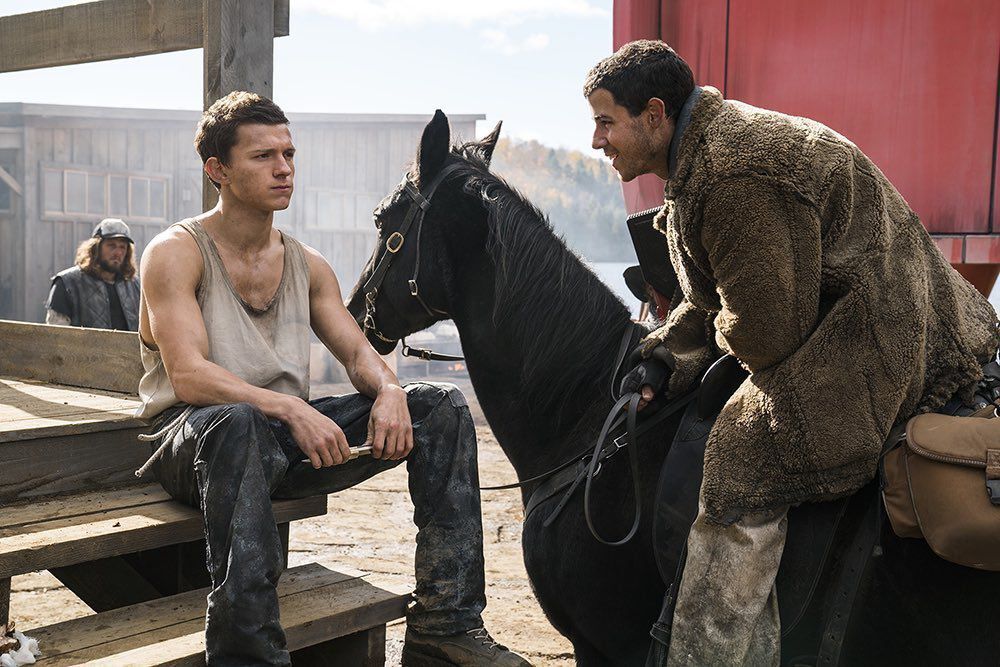 It is a shame that Chaos Walking was not released before, as Daisy Ridley and Tom Holland do an amazing job portraying this young survivors, with endearing frailty and powerful perseverance. Their relationship also grows strongly and consistently through the movie without falling into clichés with a forced love affair. It is true that some scenes are amusing, with Viola's reactions to Todd's fantasies, but always measure. My only real criticism will be around one of the vilains of the story, who could have been really scary and challenging but his potential is not fully reached.
In short, Chaos Walking is a quality sci-fi film, overlooked by the pandemic situation but worth a shot. I will not say it is amazingly outstanding, but will entertain you for sure. The plot is innovating, the characters endearing and the combination of colors & sounds to represent thoughts very well constructed. If you have Prime video you absolutely need to watch it!
This is all for today My Movievaures! I hope you enjoyed this article. Let me know in the comments down below if you've heard about this movie. I'll be back next week with a new article on a very expected movie of the year so stay tuned. In the meantime, follow me on Instagram for more news and short post reviews! See you shortly on The Movievaures!