Hello My Movievaures! I hope you are enjoying the last days of August. I'm back with a new article on two shows that took me by surprise, as I wasn't expecting them to be as good: Workin' Moms and Never have I ever. Both are Netflix series, in the comedy-drama genre, but are very different shows. However, each in its type really impressed me by its quality and solid characters. Let's get into more details!
Workin' moms is a Canadian TV Show lead by the talented Catherine Reitman. It follows the lives of 4 recent mothers who attend a judgmental mommies' group and are soon going to start working again after parental leave. As some of them struggle being separated from their new borns, and others find it difficult to have a work/family balance, they all have something in common: they are all strong women with desires, fears, characters and a sense of family.
This show is not only fun as hell, but also gives a realistic view of what truly means to be a modern mom. This series describes the place of women in the family environnement, as well as in business. It shows how hard it could be to be considered as a good mother, a good wife and a good employee. However, it always treats these subjects surrounding it by jokes and funny situations which in no way detracts from the seriousness of those topics.
In short, Workin' moms is a smart comedy, with hilarious characters, strong relationships and an important message. It was released in 2017 with 57 episodes and I binge watched the 5 seasons in just 4 days. I wasn't bored at any moment and I laughed so much and shed a tear from time to time. I absolutely recommend it!
This Netflix orignal was actually my biggest surprise. Indeed, I was expecting another cheesy teenage drama with no real depth. Well I was wrong. Never have I ever is still a teenager based series but with a maturity that allows everyone to feel connected to its characters. Of course, you can still have one or two goofy scenes with innocent/dumb reactions, but is just adorable to watch. Our main focus is Devi Vishwakumar, a first generation Indian-American teenagers who decides, after a traumatic year, that she will no longer be the weird and unpopular girl.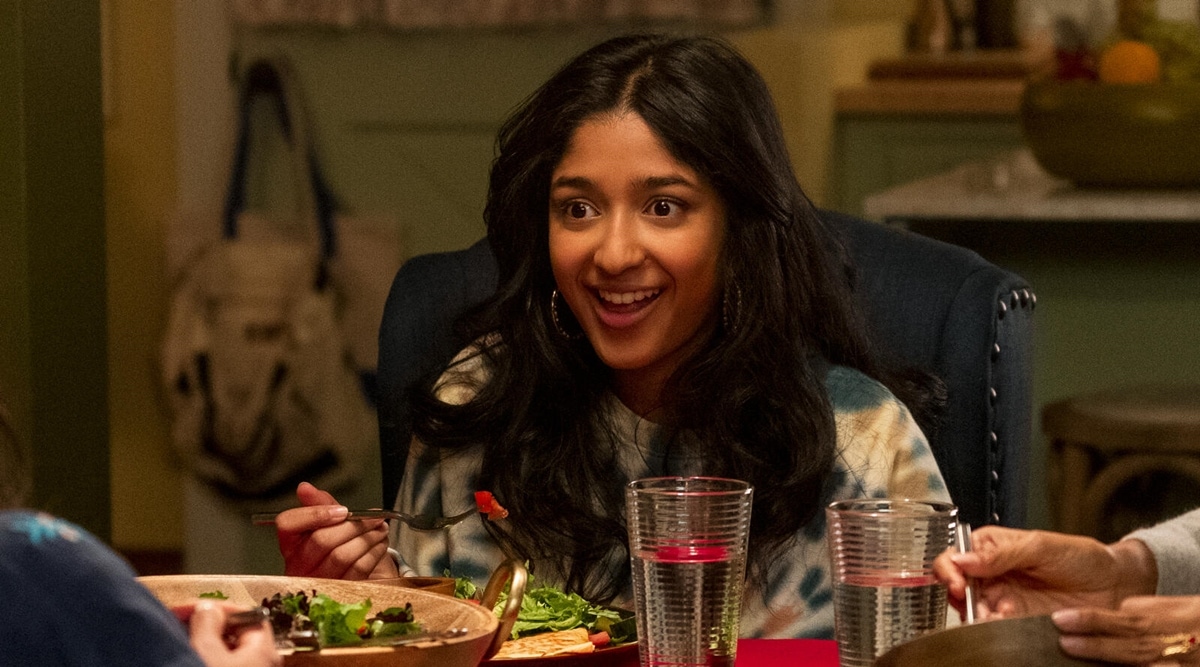 As typical as this plot can seem the storyline has its part of creativeness with very smart characters, themes on immigration and family cleverly addressed. As infuriating as Devi can be from time to time, she is also very endearing and in her crazy reactions I can also see myself at her age. Her relationship with her deceased father is beautiful as well as with her best friends. Her mother is also an interesting character and their bond is as complexe and difficult as it is strong. And of course, how can I forget the incredible narrator- John McEnroe who does an incredible job telling this story.
In short, Never have I ever is a fun and bright drama that really stands out from other teenage dramas we can find on Netflix. The characters are endearing and the funny situations never become ridiculous, but can be quite hilarious. I'm looking forward to the third season!
This is all for today My Movievaures! Let me know in the comments down below if you've already watched one of this shows (or both by the way). This Sunday, I'll be back with another article on 2 Spanish Netflix shows that I also found very pleasant. In the meantime, follow me on Instagram for more news and live reactions. See you on Sunday on The Movievaures!