Hello My Movievaures! I hope you had a good start of the week ! Since 2019 I've been hearing so many positive things about How to sell drugs online (fast) and for whatever reason I'm not really sure about, I was never really interested in watching it. However, after an entire week if binge watching every show on Netflix, I finally had the chance and curiosity to start this show. I not only started by the way, I finished the 3 seasons in one day. Not to make a bad joke here, but this show is completely addictive!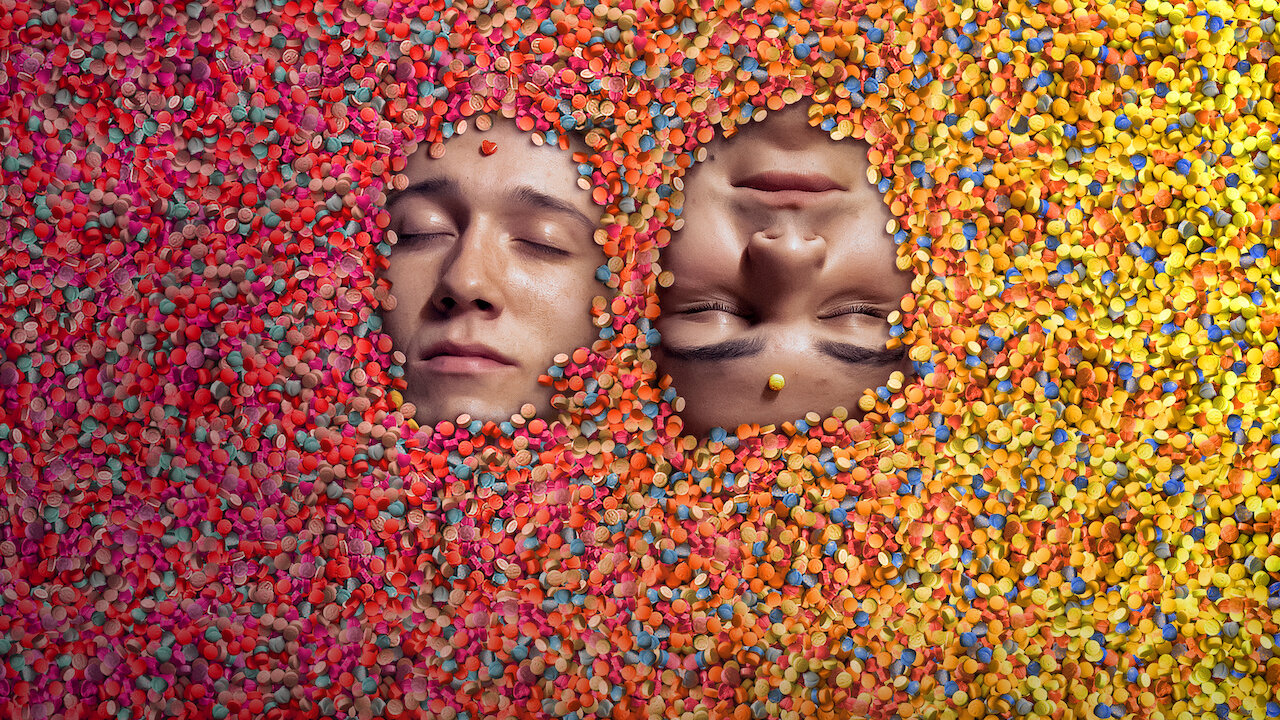 How to sell drugs online (fast) is a German Netflix show that completely blew everyone's mind in May 2019 (except mine indeed) not only by its mad plot, but also by its original approach and staging. Indeed, this show tells the story of a teenager, Moritz Zimmermann who finds himself starting a drug business online after his girlfriend decides to take a break from their relationship. Seems like a crazy reason to start a drug business, but the scenarist manage to make this story credible as they present it as a series of unfortunate events and choices that allow Moritz and his friends to become the center of Europe's biggest drug business.
What I liked the most about this show is how it constantly references shows and events that happened in real life, with many tributes to Netflix' shows as well as the whole Gen Z habits and view of the world. It also breaks the third wall, with the main character addressing its thoughts and explaining some situations to the viewer. This is explained with the documentary format the creators went for to gives us some perspective and different point of view of everyone included in this crazy entrepreneurship.
In short, How to sell drugs online (fast) is an original, smart and entertaining show that clearly deserves the good publicity and amazing reviews. Season 3 was released in July of this year and was as interesting and fun as the first one. However, I was expecting this season to be the last one but apparently there will be another one next year. I just hope they will renew themselves as it could start to be a bit repetitive. Let's see what season 4 holds.
This is all for today My Movievaures ! I hope you enjoyed this article and let me know your thoughts on season 3 of this show. I'm already in Portugal right now, but don't worry, I will not miss our next date on Sunday ! So stay tuned and follow me on Instgram for more live reactions!