Hello My Movievaures! I hope you are doing well. I'm excited as ever, as I just came back from the Theatre and absolutely needed to write about this newest horror movie: A Quiet Place Part II. I actually just realized I never wrote an article about the first movie, so I'll give my general opinion on both movies. Of course there could be some spoilers ahead from A Quite Place Part I, but nothing on Part II for those who are just looking for a review on this second movie. So now, let's get into it!
A Quiet Place follows the Abbott family in a post-apocalyptic world where humans have been killed and the remaining chased down by blind but sensitive monsters. The only way to survive: not making any sound or noise that could attract them. From the first movie I absolutely loved the concept and especially how it was scripted by John Krasinksi (yeah who knew The Office actor could be such a good director). Indeed, the atmosphere is incredibly tense and suffocating, as our hearts stop whenever there is any sound, mostly made by mistake by one of our characters.
The point of view from which we see and hear everything also changes creating an immense amount of stress on the viewer, especially when we are seeing images with no sound from Regan's (oldest daughter) perspective as she is deaf. This is actually one of the main reasons why the family has survived this long, as they all communicate with sign language. As well as their very close relationship and understanding of each other that allow them to work as one to survive against this constant threat.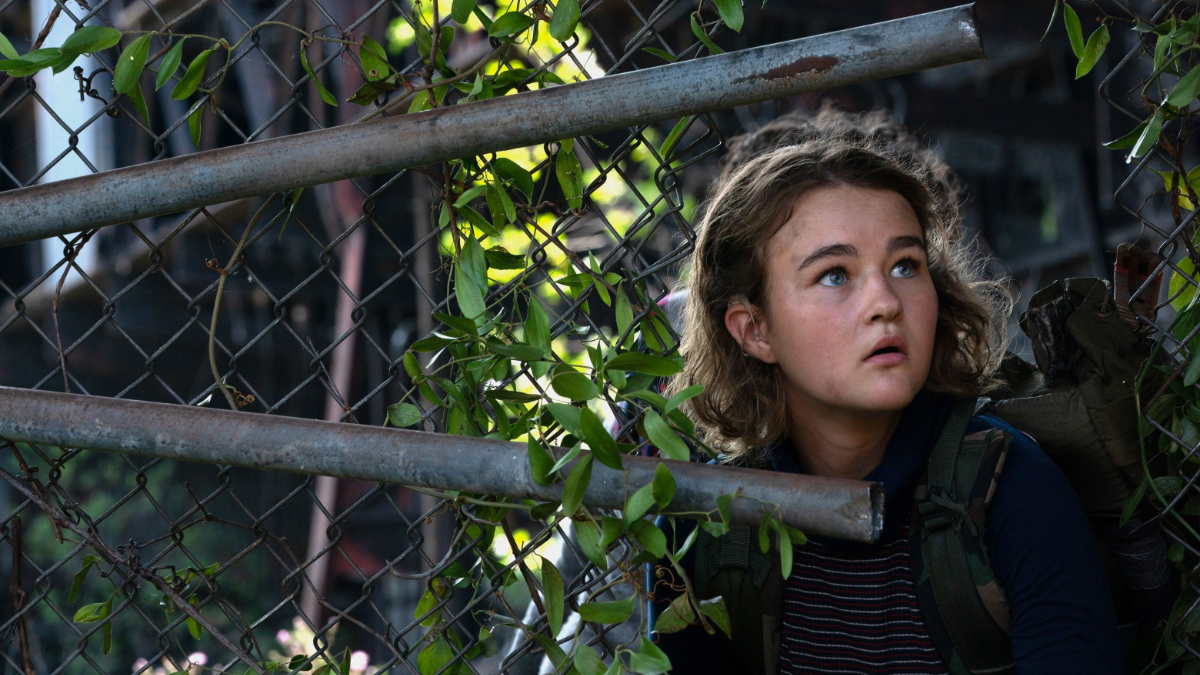 I was afraid A Quiet Place Part II would get a bit repetitive especially after the huge climax that ended the first movie. However, by introducing some new characters and changing the lead of the movie, John Krasinski manages to keep the momentum of its first movie while bringing something different to the whole storyline. (SPOILER ALERT) After his characters's death, as he was also one of the main actors with his wife Emily, it is the turn of his daughter Regan to become the leading character and fight in an astonish while quite naive way against the dangers of this new apocalyptic world.
We also get to have an insight on the first day of the arrival of those monsters, that we see way more in this second movie without losing their mystery and threat they constantly represent. There are also other survivors and whereas we get a bit into the whole stereotypical "dehumanized apocalypse characters" the real danger always comes from the dark angels. Fortunately for us, this is not The Walking Dead and humans can still stick together from time to time.
In short, A Quiet Place Part II is a good sequel even though the first movie was such a good surprise difficult to outperform. Nevertheless, while continuing the storyline from Part I, this new movie reveals a stronger side of the main characters' personality who still live under the threat of this powerful and terrifying monsters from above. The introduction of some new characters and the flash backs are a real changer in this new movie which has left its end open, for a trilogy to arise.