Hello My Movievaures! I hope you had a good week. I'm back with a new Netflix show review that actually really surprised me in a positive way: The Cook of Castamar. You may know by now my absolute love for Spanish drama shows like Las Chicas del cable or Alguién tiene que morir, but when I saw the trailer for this new period drama show I wasn't convinced and even thought that it look quite stereotypical. Well I was wrong ! But let's get into further details.
The Cook of Castamar is based on a book of the same name written by Fernando Múñez, that I haven't read which was maybe the reason why I wasn't really excited about this show. I was actually surprised by my reaction because I tend to love these type of shows. As I said before, this is a period drama and my love for this genre started with Pride and Prejudice movie and book. So I was destined to like this show. Anyways, throughout 12 episodes we follow Amelia Castro, a young cook suffering from agoraphobia who catches the eye of a widowed duke – Diego who struggles to get back into society and still mourns the death of his wife.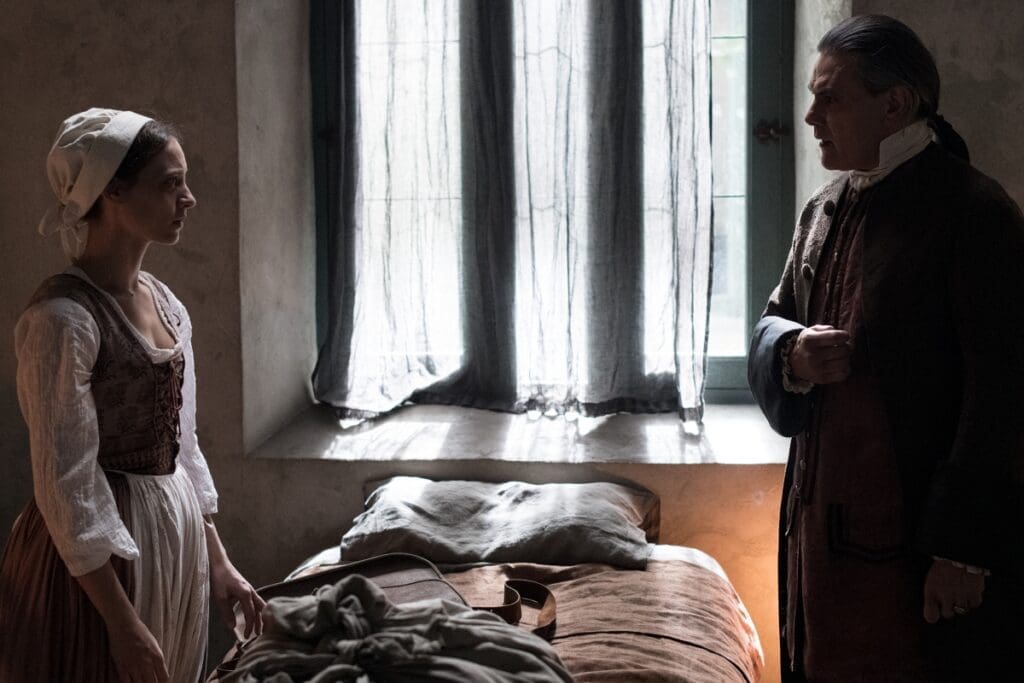 This show actually reminded me a lot of Downton Abbey. Indeed, even if The Cook of Castamar takes place in the 18th Century, we have a deep dive on how the Duke's castle organization and day to day life, with the servants hard work and the lords family drama. It is actually one of my favorite parts of this show, as we get to see the different relationships between different groups of people, with a strict hierarchy and sometimes opposite stakes and aspirations, but showing that in the end regardless of social classes, everyone is still a human being.
Of course, I can't write about this show and don't reference the drama and love story that brings some spice to this show. Indeed, the main romantic storyline revolves around Amelia and Diego, but what I really appreciated is the fact that is not the typical love story between rich and poor/young and old that we usually see in shows and movies. The way it is approached is actually very subtle and mature. It also starts more as a partnership as they have a common goal: help the king and hide his mental illness that could put the Spanish crown in danger. What is also really very interesting is the historical accuracy of the show, taking place during King's Philip V reign and all the political struggles of that period of time.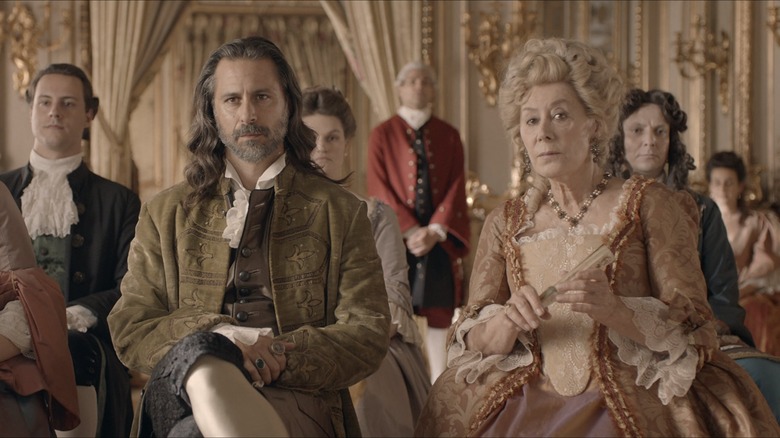 In short, The Cook of Castamar is a compelling show, with a really nice rhythm, interesting characters and accurate historical approach. I would even say the love stories are secondary to the whole day to day life at the castle but it doesn't get boring at all. They really put an effort into this show, with magnificent views and costumes and a true investment from the actors. I really recommend this show, especially for all those Period drama fans' out there!
This is all for today My Movievaures! I hope you enjoyed this article and let me know in the comments down below if you've heard about this show before. Also, follow me on Instagram for more news and live reviews. See you next Sunday for more.