Hello My Movievaures! I hope you had an amazing start of the week! I'm back with a new Netflix TV Show review: Sex/Life. I would say that the title is pretty straightforward. This show is all about Sex, and you know that it sells well. Indeed, this show was trending all over the world for an entire week. Until everyone watched it and wondered "what the f*** is this?". I'm quite disappointed that Netflix seems to believe that rough sex and feminism are the same thing. But let me get into more details about this…
Sex/Life is the story of a suburban house-wife called Billie, which perfect life is tinted with a lack of desire and lust. While loving her marriage and beautiful kids, Billie's wild past collides with her stable present putting in jeopardy her romantic relationship for a more carnal one with a ghost of her past. While the storyline is pretty common and even relatable for anyone who has been in a long stable relationship, Sex/Life tries to have a different approach by pointing out that us, women, can also have very deep and strong sexual desires that shouldn't be hidden or shamed.
Nevertheless, even if I completely agree with this statement, in my opinion this show fails to defend women's interest and just exposes a very cliché and burlesque representation of sexual freedom for us. Indeed, we rapidly get into the whole "bad boy" sexual attraction we are all supposed to have as well conditioned females. Even though this show tries to exposes the toxicity of this type of relationship and the fact that physical attraction cannot be the only thing that creates desire in a couple, all these affirmations are not followed by concrete actions from the characters.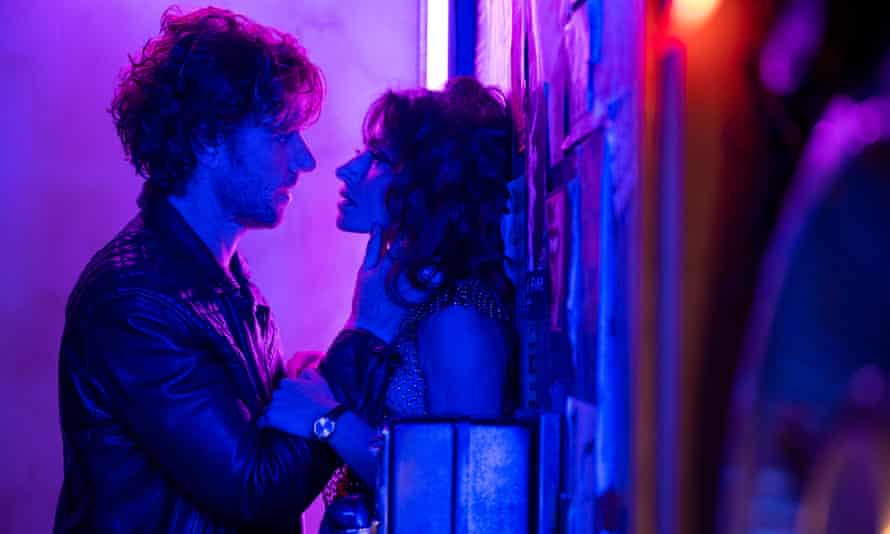 In the end, it felt more like pure sensationalism, attracting viewers with some softcore porn. Of course, this was also one of the reasons I clicked Play to be honest. However, I was expecting more than that. While it manages to keep the momentum going and the excitement growing with some sexy scenes and strong revelations, it doesn't allow any character development and every move and choices are completely expected. At least, we can say that the characters are consistent…
In short, this show is all about Sex and only about sex. In my opinion, it fails to highlight the difficulties of marriage and the struggle to keep the desire ongoing. It also gets into the biggest clichés of women sexual desires and gives quite a negative perspective on female's friendship. If you are looking for some excitement, hot scenes and spectacular bodies, this is a show for you, but do not expect anything more profound. Especially when you see the last scene… Really disappointing.
This is all for today My Movievaures! I hope you enjoyed this article and let me know your thoughts in the comments down below. Also, don't forget to follow me in Instagram for more news and short reviews daily! See you next Sunday for my next review on our latest Marvel show