Hello My Movievaures! I hope you had an amazing week! I'm back with a new article on not one, but two movies: Fear Street Part One,Two and Three. If you have been living under a rock or just do not have a Netflix Subscription you might haven't heard about this new Netflix Original trilogy which got me really excited. Indeed, I love scary movies and I'm a huge fan of the classics. So when I saw the first sneak pic of these movies I immediately saw their potential. But let's get into it!
Fear Street is based on the books of the same name written by R .L. Stine in 1989. I haven't read those books to be honest, but I heard these movies were very similar to the original storyline. In any case, this horror trilogy follows the same structure, Part one taking place in 1994, second one in 1978 and the last one in 1666. The three storylines are connected by the same villain and set in the same location but in different time periods. The first two movies are contemporary, and introduce us to the scary and violent story of Shadyside and how it was plagued by an evil force centuries ago and has been traumatizing teenagers since then.
Fear Street is not your typical horror movies. While utilizing some methods if this genre, this first two movies also want to immerse ourselves in the 70's and 80's American vibe, especially from a teenager's perspective. While the last one goes way back to the genesis of it all. If I'm being completely honest here (which I always am by the way), these are not incredibles scary movies. However, I had a really good moment while watching it them both as it kind of felt right to enjoy some unapologetic teen drama mixed with some bloodbath. You'll have it all : the stereotypical youth melodrama, the LGBT movement, the social injustices, the American dream and a lot of violent scenes and witchcraft. Plus the fact that all storylines are linked and we get to see different characters in different time periods and how they all get to suffer because of their ancestors' choices.
While these movies are not really scary, except for one or two jump scares, they actually manage to grab our attention for more than three hours (both combined). The characters, while being sometimes stereotypical can be quite endearing, and manage to be consistent in their choices and reactions. The relationships are also convincing and are the basis of the storyline, as the only stake here for the viewer is not to feel their pain as they lose someone they love. But mainly, the best part of all of it was to immerse yourself into the whole 90's and 70's era, with the American way of life, amazing songs and fashion. It felt like watching Stranger Things mixed with a Freddy Krueger movie. In the last one, the whole ambiance was way darker, mainly because it takes place in the 17th Century, but seeing the same actors playing different characters was a nice touch.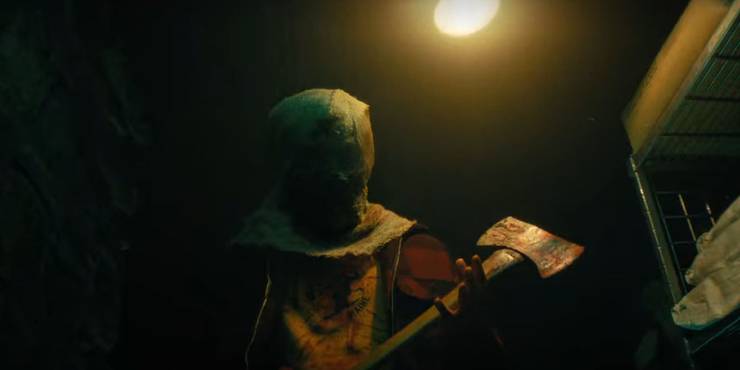 In short, Fear Street Part one, two and three are a sensational, teenage-oriented, horror movies that are interesting to watch, more for their energy and original storyline than for the profound dialogues or ability to scare us. While it is probably a simplistic way of describing teenagers, these movies do not fail to create some smart characters that you'll get fond of (unfortunately for you). I believe Fear Street does not takes itself too seriously and by doing that managed to create a good entertainment for curious viewers, who want to experience something different from what we are use to watch on Netflix.
This is all for today My Movievaures! I hope you enjoyed this article and let me know your thoughts in the comments down below! In the meantime, feel free to follow me for more news and short reviews on Instagram. Hoping to see you next week for more on The Movievaures!