Hello my Movievaures! I hope you had an amazing start of the week ! I'm back with the latest in Sci-fi: The Tomorrow War. It has been a long time since we saw for the last time Chris Pratt on a movie. It was actually for Avengers, End Game now that I think about it, so I was pretty excited to see him again for this movie that seemed not too bad on a first approach. Unfortunately, it was not up to my expectations. No one's actually… But let's get into further details!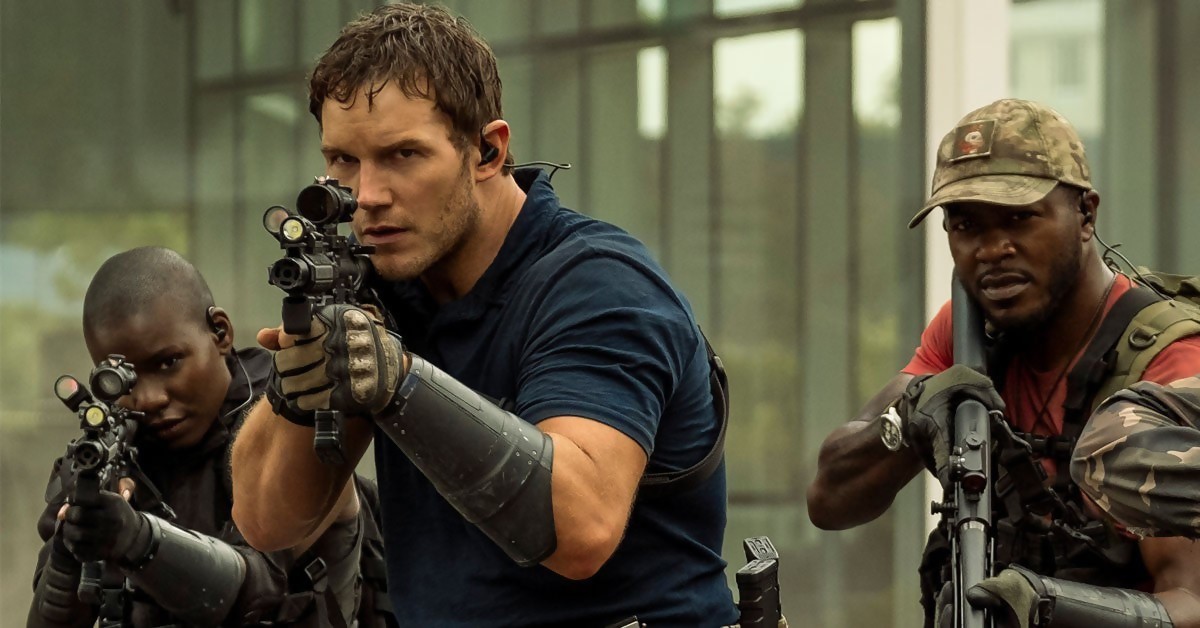 The Tomorrow war follows Dan Forester, a dad, husband and former soldier who gets drafted to a fight against Aliens which has not yet started but will take place 30 years in the future and will determine Humanity's fate. Even if the plot might seem quite original for some, Sci-Fi movies have used many times the idea of time travelling and war. Let's not forget the most famous one, Terminator or even a more recent one, The Edge of Tomorrow. However, in both cases the storyline was consistent and the movies had a new approach.
In The Tomorrow War's case, the movie fails to add some value to the already existing Sci-FI/War movies. The storyline had some potential and I was actually keen to see Chris Pratt on this new role. However, there was no real excitement and momentum. We follow scene by scene quite expecting what is going to happen next. It is always quite obvious what the characters will choose to do and even how the aliens will react. The dialogues are also quite basic, and even dumbs from time to time.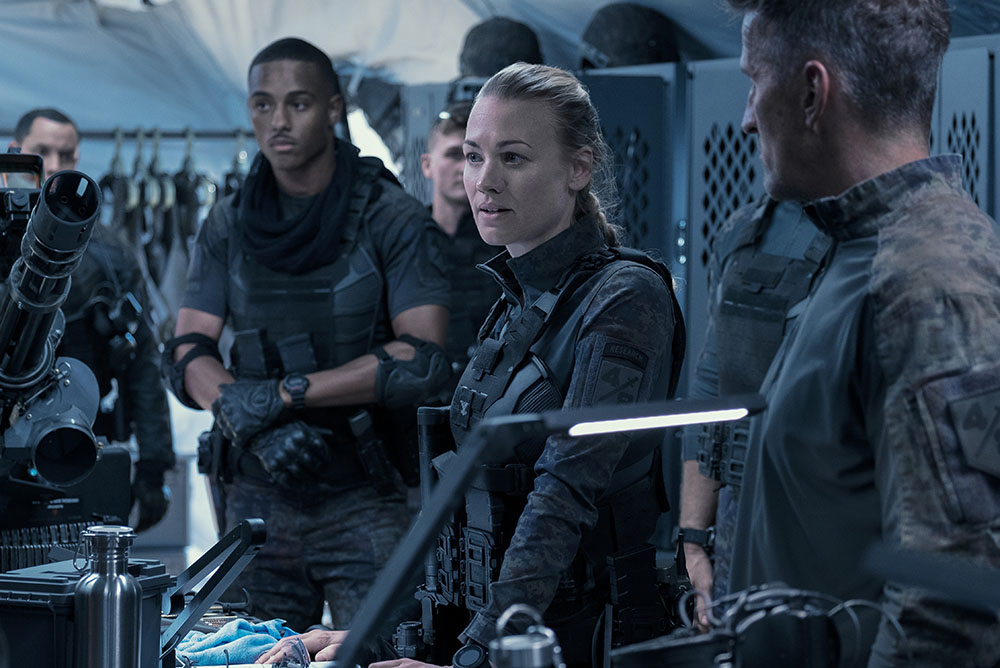 The characters' development is, once again, quite bad. You can see that the actors are not 100% in and are not giving their all potential. Let me tell you, I know some of the actors in this movie from previous roles and they are good ones, so the only explanation is that this movie doesn't allow them to be at their full potential. Don't get me wrong by the way, this has nothing to do with the type of movie. We've already seen amazing performances in this genre. The relationships were also not convincing at all, especially between the family and that is really disappointing as it was supposed to be the center of all of it.
The action is not very impressive either. Not awful, but I didn't feel the stress and euphoria I should experience. Oh and the aliens… soo much bad CGI. There was some kind of mystery at the beginning on how they look. But when we get to see them for the first time, there was no fear at all in my body I can tell you that. It is really bad that the main danger here seems quite predictable and not really like something that could really endanger humanity once and for all.
In short, The Tomorrow land fails in every way. The potential this movie had was wasted on bad character development, awful CGI, lack of momentum and a very expected ending. There is even some funny scenes that should've been deleted as it didn't make sense with the whole vibe of the movie. The science is also very basic and the solutions they come up seem too easy to actually be realistic. In simple words: I don't recommend this movie.
This is all for today My Movievaures! I hope I'll be back next week with a positive review on a good show or movie to watch. In the meantime, feel free to let me know your thoughts on this movie in the comments down below or on Instagram. See you next week for a new review on The Movievaures!