Hello My Movievaures! I'm sooo excited to be back with an article on one of the most expected movies of the year: Black Widow! The wait was long, but finally here it is. After two years without seeing any Marvel Movie in theatre, I was thrilled to start with a movie completely dedicated to one of my favorite characters of the MCU. I know it might be surprising as there are way more powerful Avengers, but since Captain America and the Winter Soldier, Natasha has made her way through my heart, as well as the Captain. So, was Black Widow up to my expectations? Let's get into it!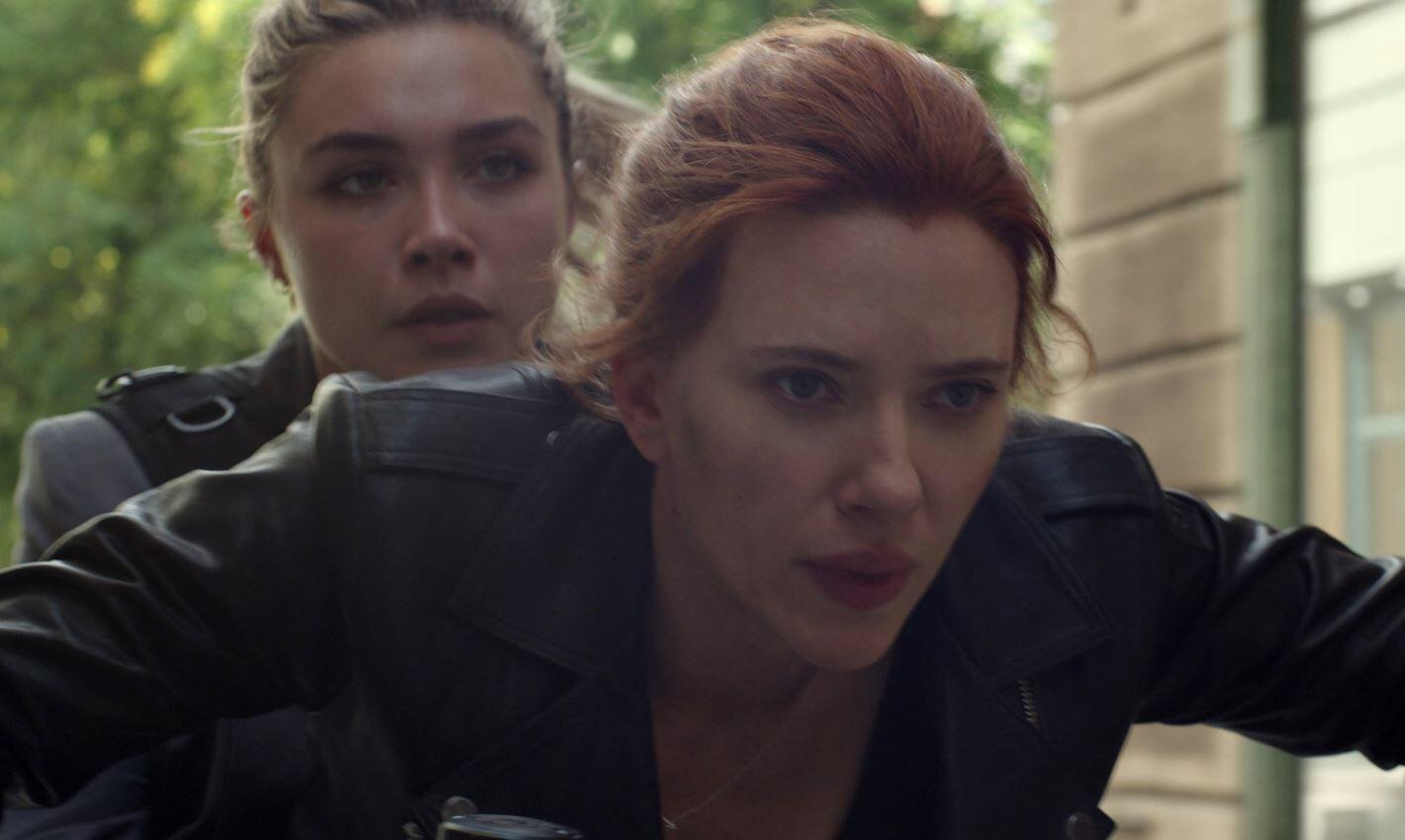 The least I can say is that this movie hasn't made any consensus at all. The reviews have been diametrically opposed since its release in July. I know there was a lot of skepticism when the first trailer got its way through internet. It wasn't my case to be honest. I actually thought it was mainly because people are more attracted to other MCU characters and let's not forget all the misogynist out there who didn't see the point of having a superhero women leading the ride. There were also some refractory to the idea of telling the story of a character for which we already know its tragic destiny.
None of the less, even if I understand some of the negative critics I must say that I really enjoyed this movie. In my opinion, Black Widow could actually be considered as one of the most mature MCU movies. We already had some hints on Natasha Romanoff's dark past on other Marvel movies, but here we get to know a time of her life we had no clue about. We follow Natasha between the events of Civil War and Infinity War, while she is hiding for breaking the Sokovian's agreements. Trying to avoid getting captured, she founds herself dragged into a conspiracy that will wake up demons of the past and reunite her with a long-gone family.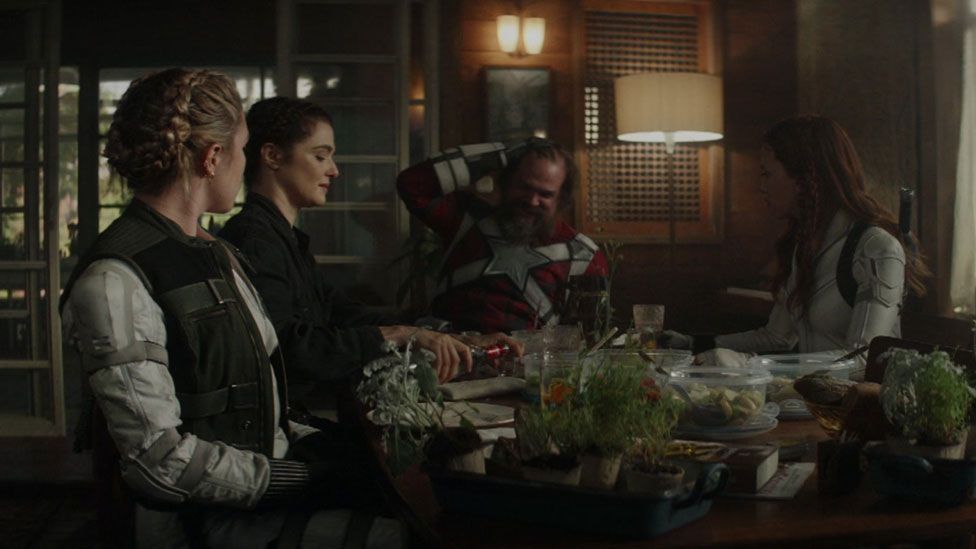 Black Widow is not just an action movie, but mainly a spy one. Or at least for the first half part of it. From the intro we understand this will not be the typical comics-based movie with way more serious topics and a mature approach. The first few minutes are absolutely thrilling and introduce you to the main themes of this movie: women-trafficking, free-will, patriarchy and family. While these are important matters, Black Widow doesn't approach them with the cliché/patronizing/guilty typical view. Not only it tells the story of an amazing and strong woman who decided to use her abilities to help the world, but also gets deep into the tragedy of her past and how it collided with other characters who were also enlisted, mistreated and abused.
However, I would say that Black Widow is all about characters and their development. (SPOILERS AHEAD) Indeed, we all know Natasha's tragic ending on EndGame, so even if one of the goals was to recall her past, this movie was also made to introduce other characters that will appear in future MCU's material. I'm specifically speaking about Yelena Belova, played by the very talented Florence Pugh. I loved her character as well as the dynamic with Natasha and how her past was as tragic as her adoptive sister's one. The other members of her "fake" family are also endearing and help complete the storyline. The Red Guardian (aka David Harbour) was maybe the less convincing character, hiding a pathetic destiny behind a burlesque facade that was too much from time to time. None of the less, I was completely satisfied by the portrait of this very dangerous yet loving family.
But what about the action? Well, there is something I saw on the internet for which I quite agreed: this movie could be split in two parts. The first hour is a fully espionage type movie, with melee combats exposing Black Widows' amazing abilities, but still humanly possible. This is where the character development is at its peak, and the serious topics are spoken about with elegance. However, during the last 30-40 minutes we get into the sensationalism Marvel has been guilty of from time to time. The fights get a bit too unrealistic, especially at the climax of the movie and the jokes get a bit too edge. Don't get me wrong, I still enjoyed the action scenes and even the face to face with the main villain, but I agree it felt like two different movies attached together in the end.
In short, Black Widow is a great Marvel movie that pays tribute to one of the most emblematic characters of the Marvel Universe and The Avengers. The topics are powerful and well treated and the character development is amazing. Indeed, the villain is quite forgettable but it didn't bother me as this movie focuses more on the idea than the actual executioner. Most of the action scenes are pretty impressive even if we get into some sensationalism at the end. In any case, I was thrilled to see again a Marvel movie on the big screen!
This is all for today My Movievaures! I hope you enjoyed this article as much as I did writing it. Let me know in the comments down below your thoughts on this movie as well as on Instagram. See you in a few days for a new review on The Movievaures!