Hello, My Movievaures! I hope you had an amazing start to the week. As you've might see from the title, today I'll be writing about another show that was released quite a while now, in 2013: Rick and Morty. Season 5 was just released a few days ago and I was more than excited to watch it, as I love this animated sitcom. I haven't finished this new season as the episodes are online weekly, but I realized that I've never written an article about this show. So I thought the timing will be perfect, so you can have enough time to read this article, watch all 4 seasons and catch up for season 5. So no more wait, let's get into it!
Rick and Morty tell the story of a Grandfather-Grandson relationship that usually turns into absolutely mind-blowing situations. Rick is a crazy and genius scientist who drags his grandson, Morty on mad adventures all around the universe. This will not only impact themselves and all the aliens and humans they encounter but also their own dysfunctional family and the future of the entire universe, as well as Time and Space balance.
This show is not just amazing because of his very original approach and unique drawing. It is an incredible show thanks to its complete neurotics characters, which by their choices and personalities always led the episodes to completely ridiculous situations. However, as crazy as all the episodes might look, there is always a more profound and skeptical message that will resonate in any adult's mind.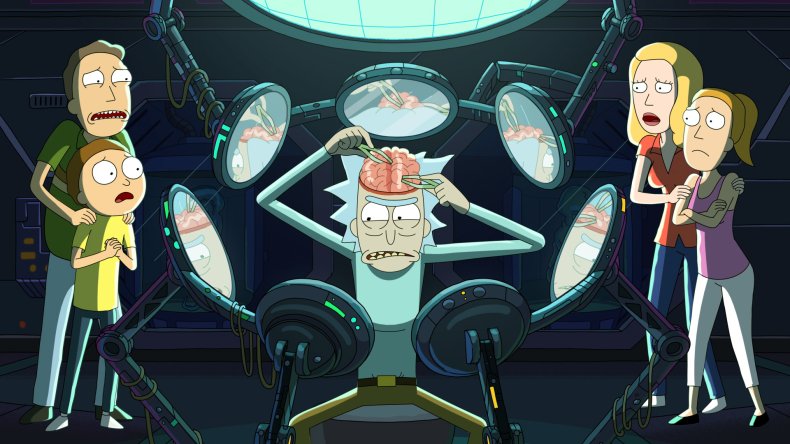 For instance, considered as one of the smartest men in the entire galaxy, Rick is nevertheless an alcoholic, obnoxious and self-centered old man who hides behind brilliance to justify his bad actions. He manipulates everyone around him and especially his very naif and quite dumb grandson, who from time to time manages to confront him and forces him to face his awful behavior and even question his choices. The dynamic between the two characters is really good, as it evolves throughout the different seasons and also leaves some space for other characters to enter their storyline and create a good character development.
I cannot talk about Rick and Morty without pointing out the existentialism as the basis of this show. On the first approach you can think that this is a dumb show without any logic to it. It is true that many times the scenarists push it really far away falling into the absurd. However, when go beyond your first impression you quickly get attached to this sarcastic and sometimes very dark characters who actually say very boldly things that we think but rarely say out loud. More than dumb cartoon, this show often criticizes society's alienating expectations on people, as well as all the social constructed norms that tend to enslave us more than empower us. In the end, this is way more than an usual adult show.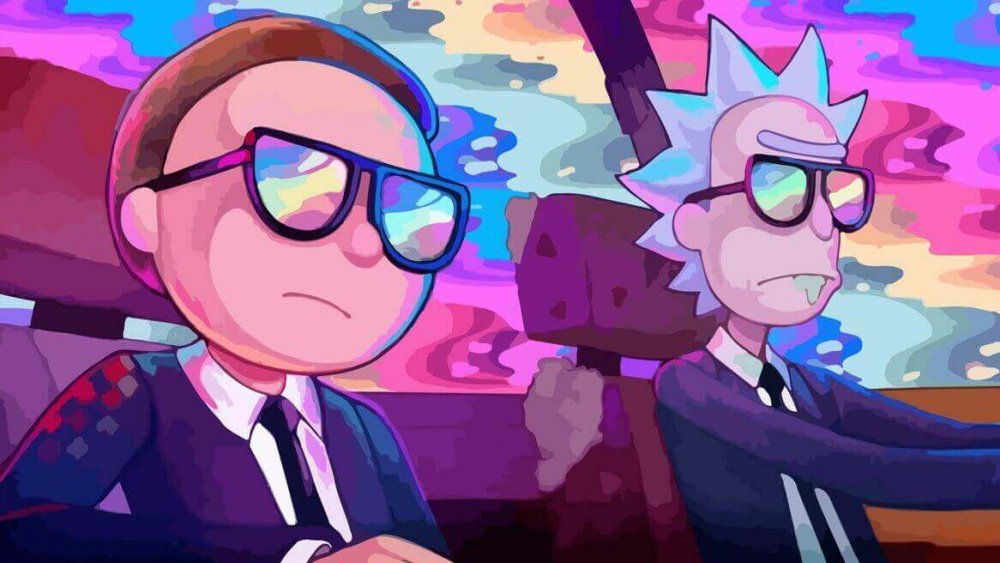 In short, Rick and Morty is an outstanding show, entertaining us as well as pushing us to auto reflect on our behaviors. This is clearly a satyr of our world, while being such a fun and enjoyable show to watch. The cynicism of mainly all the characters is hilarious for everyone who loves dark comedy and the absurdity of almost all the situations the characters are confronted to make you question the scenarist sanity. Let's see what season 5 holds!
This is all for today My Movievaures! I hope you enjoyed this article and let me know in the comments down below, or on Instagram your thoughts on this show if you've watched it! I'll see you on Sunday for a new article on The Movievaures!