Hello My Movievaures! I hope you had an amazing start of the week. I'm back again with a 2019 show that I just had the chance to watch a few days ago: Good Omens. This show is not quite known and I'm pretty surprised that it didn't have some more visibility because of its quality, amazing casting and original story. In any case, if you haven't watch it or even heard about it, this article might encourage you to give it a chance. So let's get into it!
Good Omens is based on the novel of the same name by Terry Pratchett and Neil Gaiman. It tells the story of a very particular partnership that has been built since the edge of time on Earth between an angel, Aziraphale, and a demon, Crowley. Both of them have become fond of life on earth and have been doing some arrangements from time to time in order to be free from their respective obligations to Hell and Paradise, while living separates lives most of the time.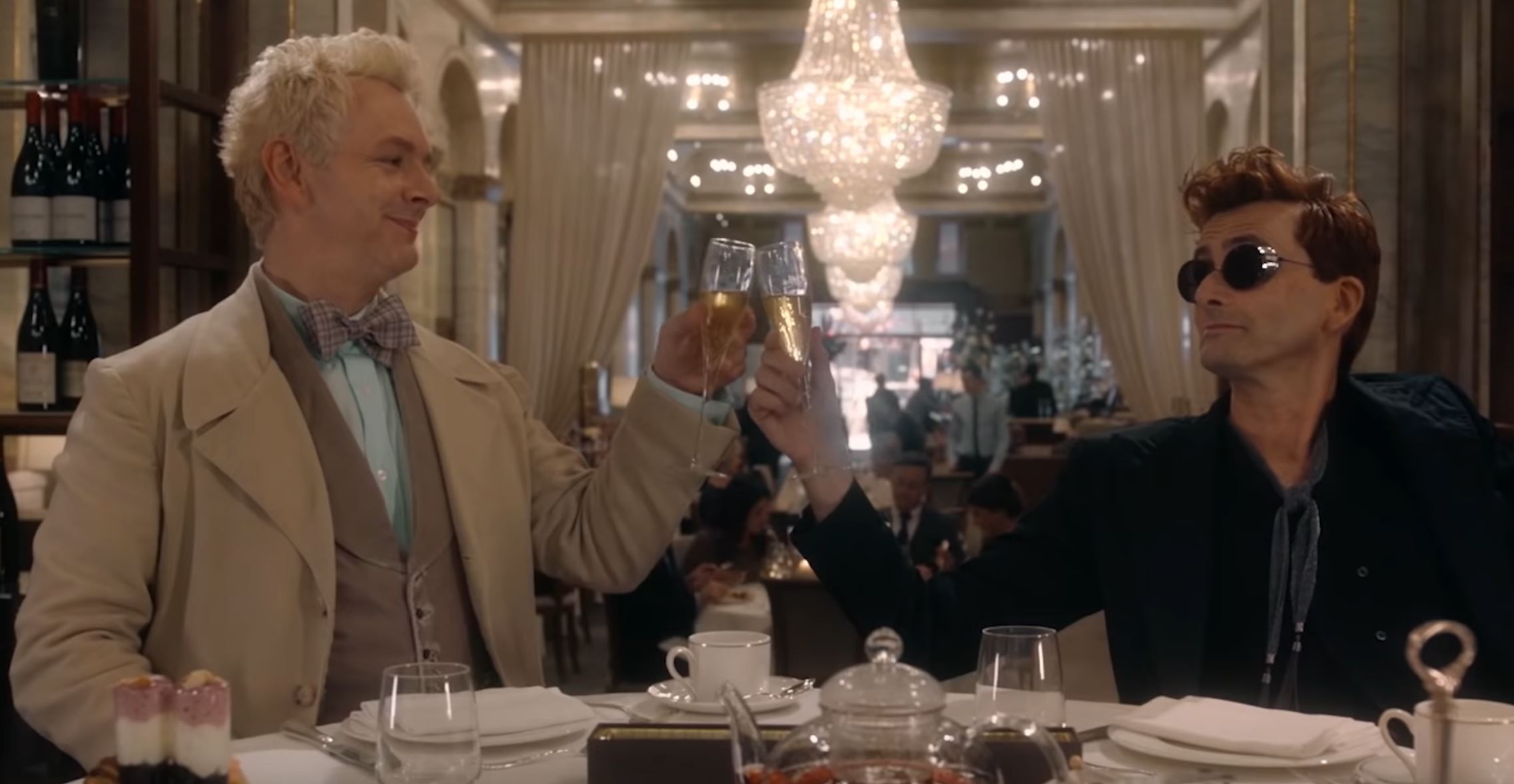 However, they'll need to get back together and form an alliance in order to save earth from Armageddon and the arise of the anti-christ. This event is actually expected by both Angels and Demons as they want to finish the war that started millennials ago. Nevertheless, this means the destruction of Humans and all living beings on Earth, which Crowley and Aziraphale are not ready to give up yet. There starts quite an adventure that will last only a few days from the moment they discover the end of the world is coming and the actual date of the apocalypse.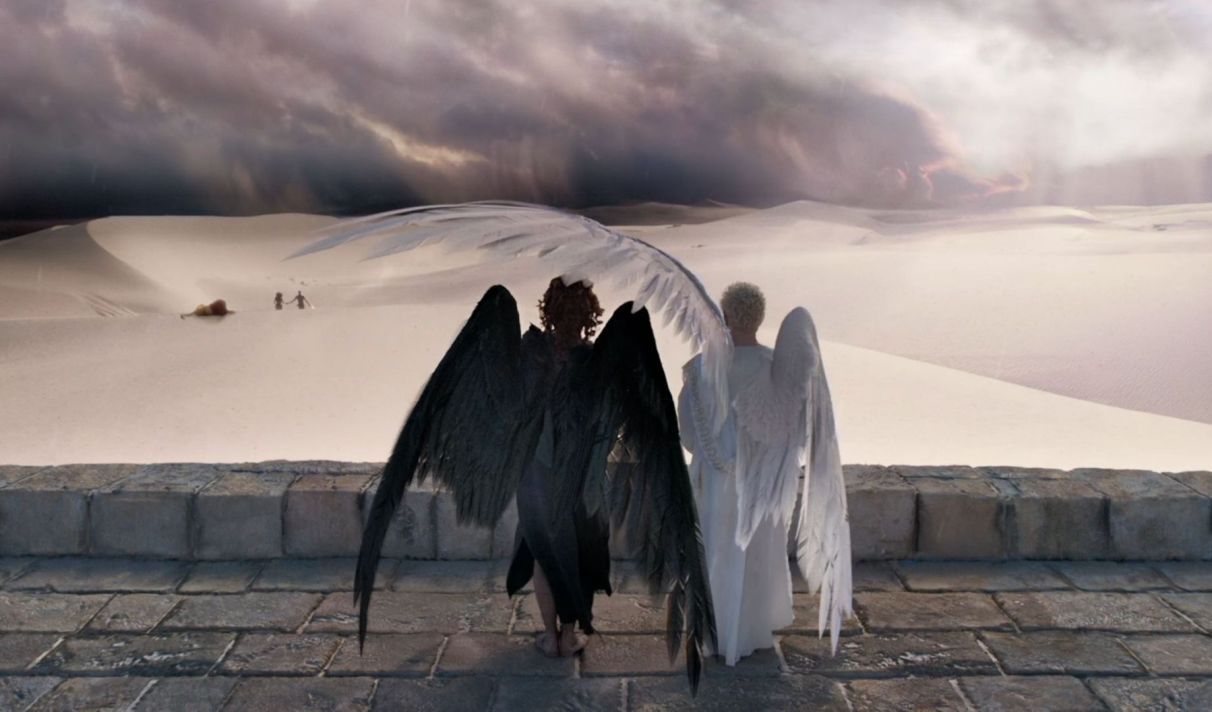 As you can see, the plot is quite original and the characters are just amazingly good. I haven't read the book, however it seemed as if the main characters were made for the actors who play it. Michael Sheen and David Tennant give amazing performances as angle and devil. They are stereotypes of the image humans have created of Angles and Demons, but by adding some humour, specific personality traits and a touch of modernity this characters are unique and hilarious.
I particularly enjoyed all the historical and biblical reproductions of many key moments in Human History, and the touch of sarcasm, dark humour and irony in each one of them. The show plays a lot with this biblical symbols, and myths quite common in the West world with a freshness and cleverness that modernizes the all and creates a closeness to the real world. However, the most interesting aspect of Good Omens, is the relationship between Aziraphale and Crowley who are supposed to be celestial enemies and who finish being best friends with a specific thing in common: their love for planet earth.
In short, Good Omens is a short series who really brings some originality and fun to the huge list of shows now available on the different streaming platforms. There is no need for a second season as the short format really suits the storyline and I believe it is better to finish on a good note. In any case, I really recommend this funny and sarcastic show, for its plots, good actings and amazing music.
This is all for today My Movievaures! I hope you enjoyed this article and let me know in the comments down below if you've heard about this show and if you are now interested in watching it! Follow me on Instagram for more news and clues for the next articles to come. Have a nice week and see you soon on The Movievaures.