Hello My Movievaures! I hope you had an amazing week. I'm back with a new animated movie review, released a few days ago on Disney + : Luca. Disney have been pushing a lot of content lately on their streaming platform, which is a joy for all the Marvel and Pixar fans out there. From WandaVision, to The Falcon and The winter soldier, as well as Raya and The last dragon, they've been busy, as well as me. Especially because when I saw the trailer of this latest movie, I got pretty excited and was curious to see if it will be a new favorite on my Disney's movies list. Well, let's get into it!
We follow Luca (very surprising indeed), a sea monster living off the coast of the Italian city of Portorosso. Being very curious of nature, Luca founds himself in the surface, place where his kind do not adventure too much as they are afraid of humans. As you can imagine, Luca doesn't follow the rules after meeting another young sea monster who has been many times on the surface and who reveals that they can transform into humans after being completely dry. This will lead both of them to the greatest adventure of their lives, revolving around amazing pasta, strong friendship, cats and Vespas.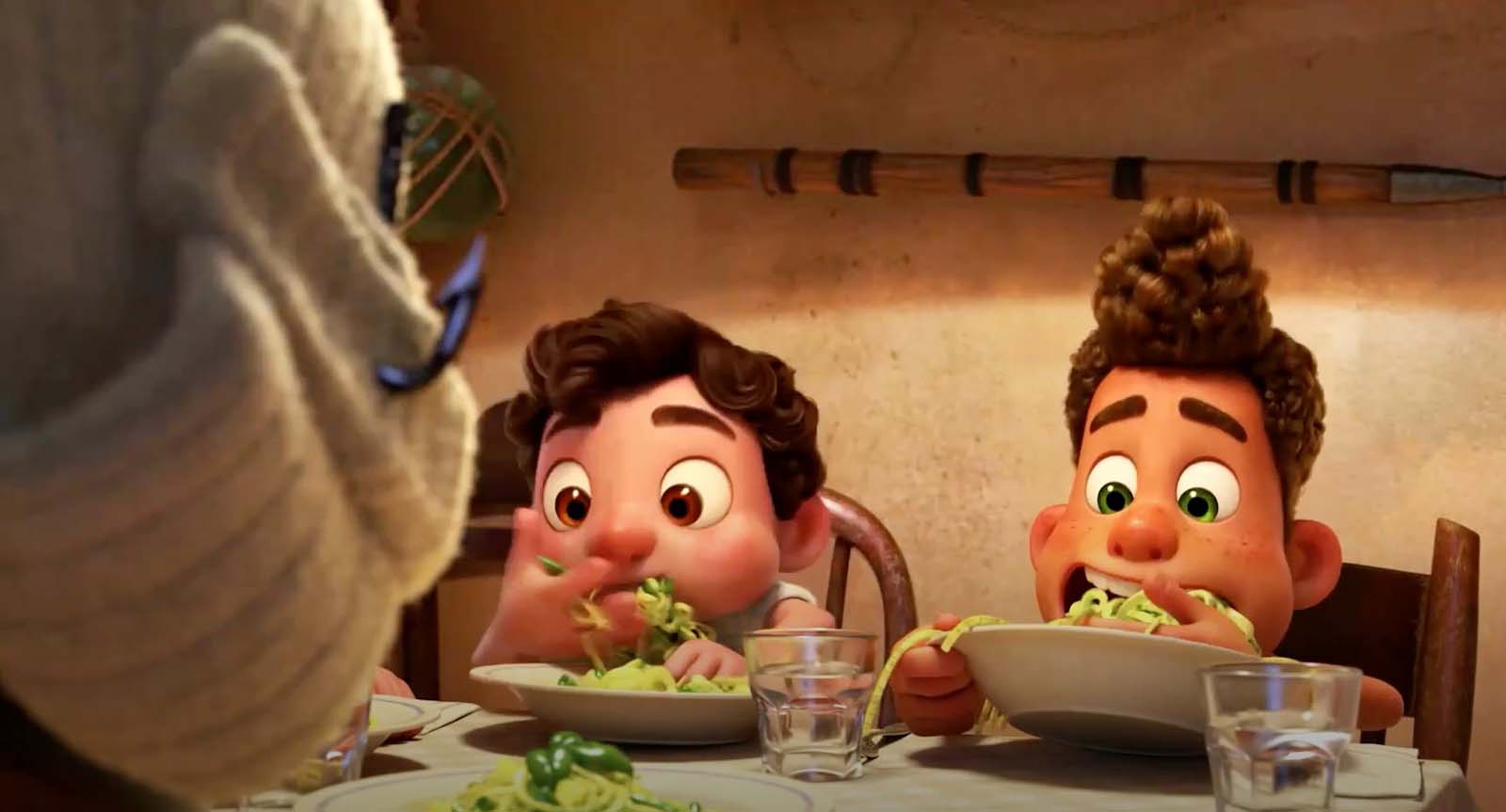 As I said before, the trailer really got me excited. Indeed, I was hoping for an interesting plot, with a quite original approach, plus the usual Disney/Pixar touch of magic that we all kind of love. I would not say I was completely disappointed, but it's true that they played it safe. This movie doesn't really take any risk, even if the whole storyline was a bit different from what we are used to. However, nothing really surprised me and we kept turning around the same topics of friendship and acceptance that we are familiar with.
Anyways, I will not be too harsh on this movie as it's main focus is on kids and young teenagers. You cannot expect the next Scorsese's film when you are going to watch a Pixar movie. However, since Inside Out, Up, and Soul we know that it is possible to get into deeper themes and still enjoy a kids movies. In any case, everything they missed on the plot, you can find on the visuals. Luca is a beautiful movie, with amazing pictures, and sparkling colors. You have this clear opposition between the colorful sea environment and the Italian city mostly tinted in orange/yellow colors, to show the warm and fresh weather. You almost fill like you are on the beach with them.
In short, Luca is not an outstanding Pixar movie with an usual trajectory from beginning to end, but does the job in terms of entertainment and exotic views. The visuals are really nice, but the director didn't want to take any risks on the approached subjects throughout the film. Acceptance, friendship, respect and fulfilling dreams are the main topics and it is always heart warming to watch endearing characters live beautiful experiences and get what they want from life.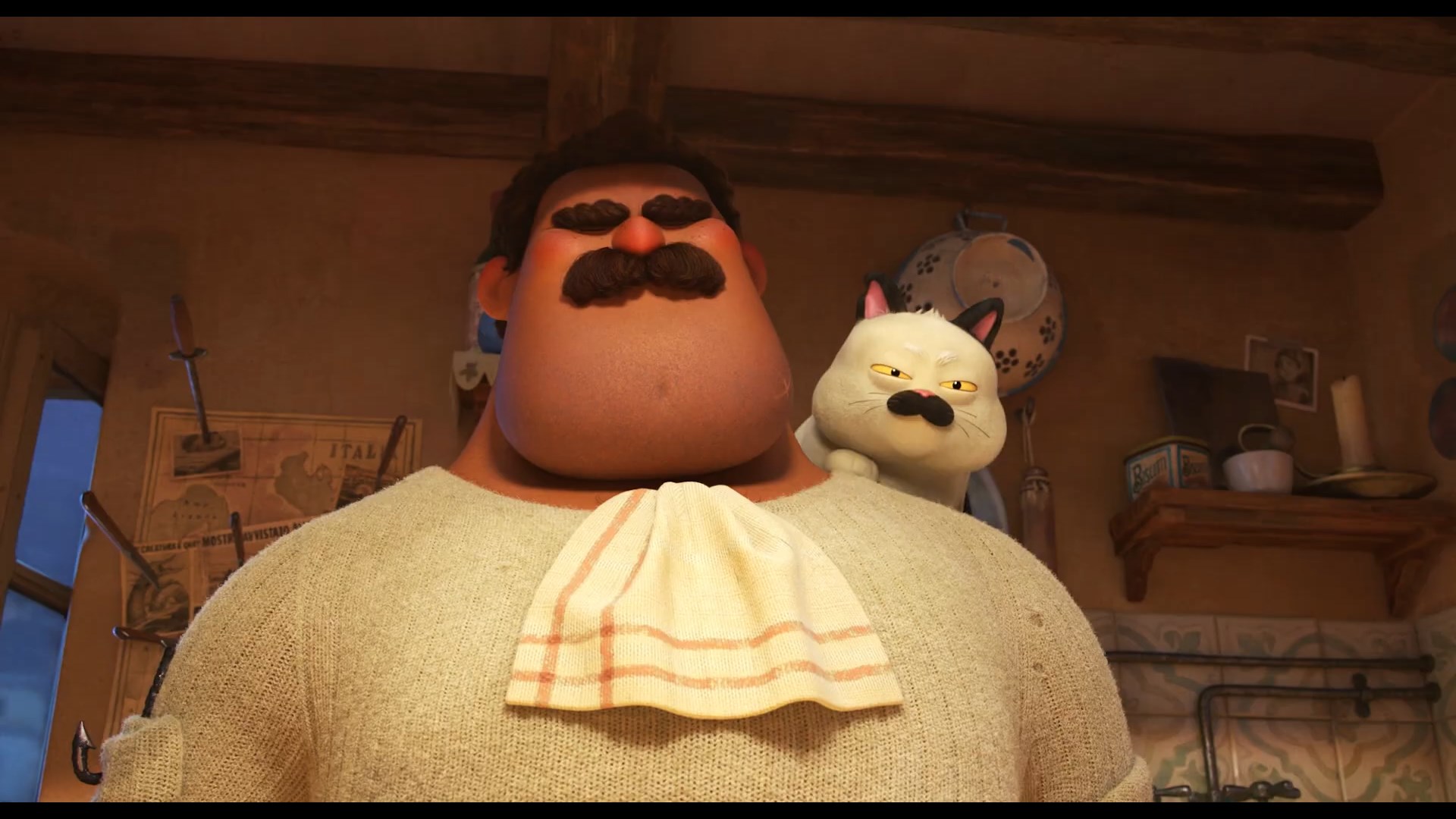 This is all for today My Movievaures! I hope you enjoyed this article. Let me know in the comments down below your thoughts on this movie if you've watched it. As usual, follow me on Instagram for more news and updates on what is to come next on The Movievaures. See you next week!