Hello My Movievaures! I hope you had an amazing start of the week. I'm back with an "old" show I've watched recently and that I needed to write something about: Mr. Robot. I'm pretty sure more people have watched this show in comparison to Fleabag for example. However, I'm quite surprised it wasn't as praised and known as many good shows like Games of Thrones, Breaking Bad or Vikings. Would I say is the best show ever? No, of course, nevertheless I believe it has its place in the top 10-15 best shows from the last decade for sure. Let me tell you why!
Mr. Robot is the story of Elliot Alderson, working as an IT guy in a cybersecurity company by day and a more than talented hacker by night. He also suffers from social anxiety, paranoia and many other psychological issues I will not detail to avoid any kind of spoilers. By only saying this, I know it doesn't look very appealing. However, let me tell you, in terms of plot development this show is incredible. I've rarely been this much surprised by any other show regarding the quality and relevance of the many twists and turns this show has taken over three seasons.
This show is, indeed , not only about hackers and IT; it is way more profound. It adresses many important contemporary subjects such as corporatism, social justice, the power of money above everything else, drug addiction, sexual violence, mental illness, family disfunction and much more. And all of this, we see it mostly thought Elliot's eyes, with all the subjectivity that comes from his own experience, feelings and thoughts on the world we live in. We've already seen shows and movies trying to approach this subjects without any sensitivity and elegance. Mr. Robot, in the contrary, does it with a subtlety and at a same time a sort of boldness that really shakes you a makes you question what you believe is "normal" and "correct".
I don't want to scare you, saying that you'll spend 4 seasons questioning life and society. It is a quite intense show, but also very entertaining one with incredibly interesting characters and a good plot that will keep your curiosity awake. Not every episode, but most of them finish with huge cliff-hangers that will make you addicted to it. Moreover, the character development is really good as we follow almost the same ones throughout the seasons and we really get attached to them. Even the ones that we consider being the "bad" ones as we really get to understand their motives and aspirations. Each one of them have some part of truth in what they say and believe which makes this show even more smart and fascinating.
In short, I absolutely recommend this show if you haven't had the chance to watch it. Maybe some of you will not think it is an incredible show, however I'll be surprised if you say that it has nothing interesting to tell. This show challenges some of our thought patterns and makes us love characters that are not our usual heroes and main characters. It is profound, well written and quite original/different from what we are used to watch. Moreover, I'm quite satisfied with the end of this show and believe it is a really good decision not to continue this show and destroy Elliot's essence by lengthening its story.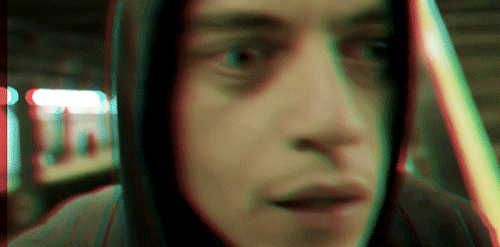 This is all for today My Movievaures! I hope you enjoyed this article and let me know your thoughts on this show if you have watched it. Also, let me know on Instagram (the_movievaures) if you already knew about this show and if you've finished it too. See you next Sunday for more reviews on The Movievaures.