Hello, My Movievaures! I hope you had a good start to the week. I'm back with a new review on another new Disney movie: Raya and The Last Dragon. As you can see, I really watch any type of movie and I'm not afraid to say that I quite enjoy animation movies. They remind me of a time when everything seemed possible. Anyways, I was pretty excited to watch this new fantasy movie as I've been very positively surprised by Disney's latest releases. This one is not an exception!
Raya and The Last Dragon takes place in the Kingdom of Kumandra, where 500 years ago Humans and Dragons lived in peace and harmony until the latter were forced to unite their forces to fight a dark entity transforming everyone to stone. This union materialized itself into a gem allowing Dragons to fight back this entity, but pushing them into extinction and by the same occasion dividing Kumandra's people. Hundreds of years after, Raya, a princess of one of the tribes will be forced to track down the last dragon, Sisu in order to find the scattered parts of the magical gem and fight, once again, this evil entity.
This movie really reminded me of many Pixar movies I watched when I was a kid. The visuals are absolutely amazing, even for adult eyes, with spectacular colors and fluid movements. As the Kingdom is divided into different tribes, we get to see multiples landscapes, each one defined by particular weather and a palette of colors. The music is very inspiring and adds some deepness to the images on the screen while lifting our spirits or synchronizing our feelings to the characters' ones.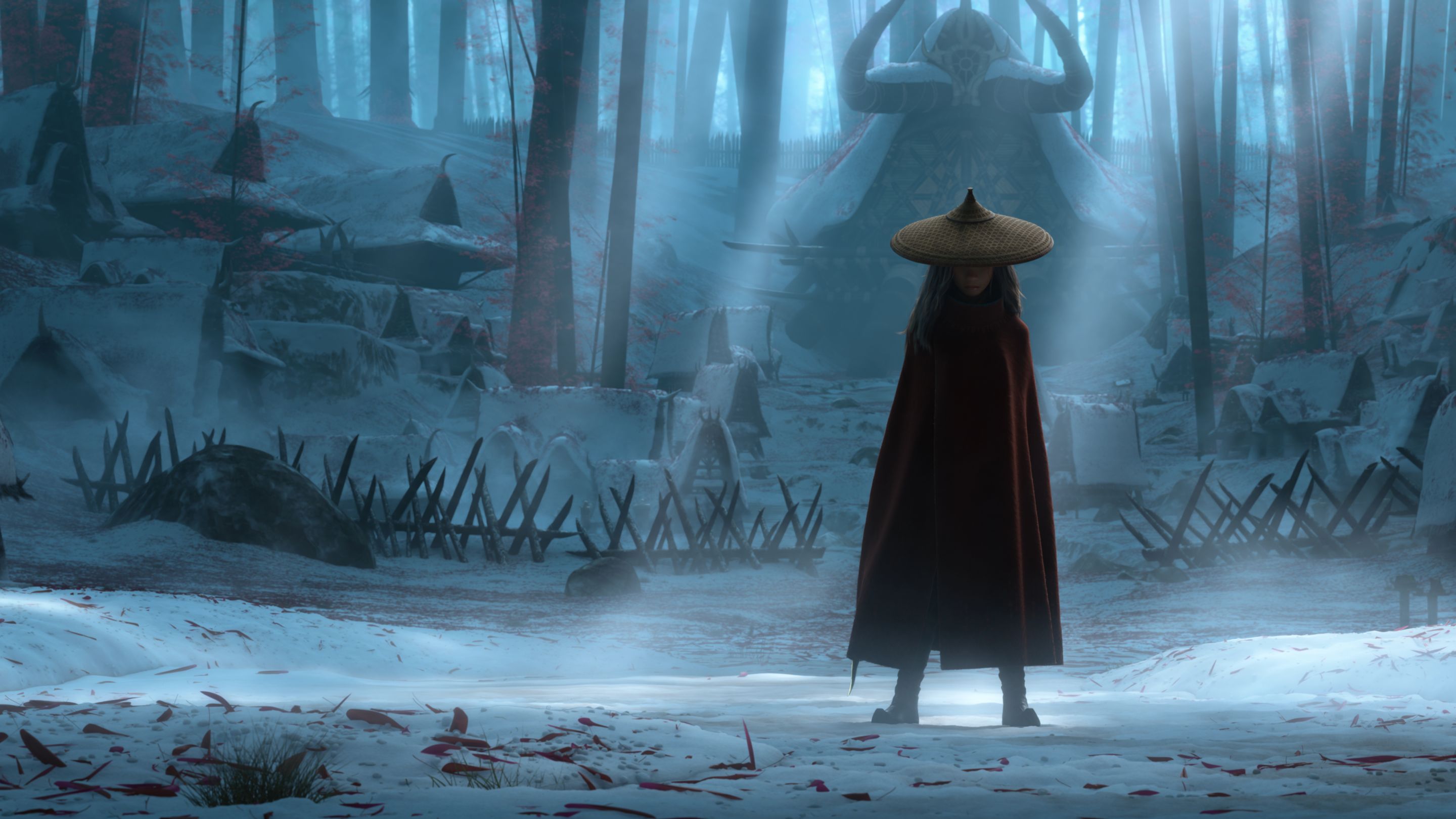 Could I say this movie is absolutely singular? No. Indeed, it follows the typical character and plot development: everything is beautiful, something bad happens and challenges the character's happiness, they decide to do something about it and leave for an adventure which will allow them to meet new friends and discover a part of themselves, they finally face their fears and fight the bad guys, they win after difficult combat, they learn an important lesson and they live happily ever after. However, we are talking about a Disney movie here, created for kids so if you are expecting anything else it is your fault.
In any case, this movie has the merit to have an interesting plot and bring back to life the dragons' storyline. It also has a new set of characters that could resemble some of the latest Disney heroes, but are still very inspiring. Even though the main characters here are Raya and Sisu (aka Last Dragon), the secondary characters always have an important place in Disney movies, allowing the main ones to become even more interesting. And of course, it is not a Disney movie if there is not a moral to this story. The main one here being the fact that because we are not able of trusting others, Humanity is divided and so our own brokenness is the main reason of our own misfortune. That is quite deep!
In short, Raya and The Last Dragon is a fun, beautiful, and deep story that will lift your spirit and make you smile from time to time. The visual experience is incredible and the character development quite interesting. It is always good to have this type of movie on top of your mind when you feel the time has come for innocent and inspiring entertainment in order to add some magic to your life!
This is all for today My Movievaures! I hope you enjoyed this article and let me know in the comments down below, or on Instagram your thoughts on it. Feel free to also join me on Instagram for more flash reviews and news. In the meantime, you can read my latest article here. See you next Sunday!