Hello My Movievaures! I hope you are doing fine. Today's article will be on Prime's latest action movie: Without Remorse. Based on Tom Clancy's story, this movie starring Micheal B.Jordan caught my attention while browsing Prime Video Amazon Originals and Exclusives rubric. I will not say there was a lot of promotion around it, even if Clancy's name as well as some of actors playing in this movie must have been the main reason why many people clicked play.
Without remorse tells the story of John Clark. An elite Navy SEAL and a popular character in Tom Clancy's universe, who after the murder of his pregnant wife by a group of Russian soldiers in retaliation for his role in a Top secret mission, decides to pursue the killers and seek vengeance on everyone responsible of this murder. While joining forces with other fellow soldiers he will uncover states secrets and plots that will put the USA and Russia in a complicated situation.
What can I say about this… It has been seen so many times that I cannot even count how many movies have a similar plot. There is absolutely nothing new there, but I was still interested in watching it as the actions scenes on the trailer seem pretty good and that is the main point, isn't it? So I gave it a chance… And once again, what can I say… There is absolutely nothing incredible about this movie and not much worth remembering.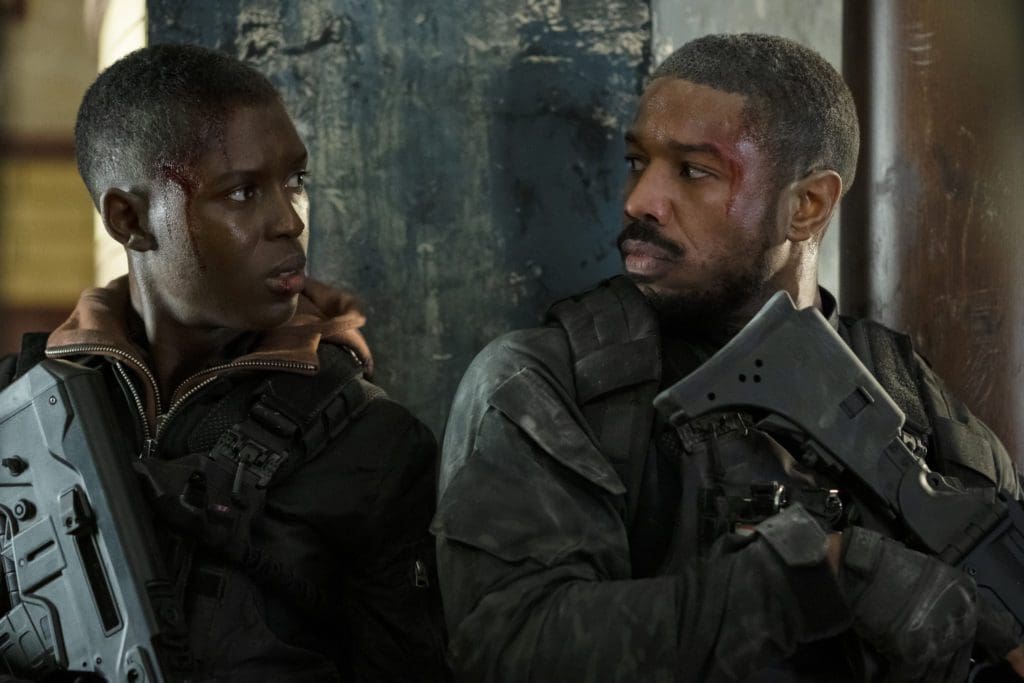 Don't get me wrong, you will be entertained throughout the 1 hour and 49 minutes, but as soon as you'll close Prime's browser you'll forget about Without Remorse. The acting is not awful, there are some good actions scenes, the plot makes sense and the pace is steady. However, this types of movies are too old school now and there is a need of freshness and originality that this movie doesn't have, to avoid falling into the list of "meh… not bad" movies that you'll not recommend to anyone except if they really watched everything there is to watch on the Streaming apps.
In short, without Remorse is a forgettable action movie that will not blow your mind at all. If you are looking for some good actions movies, there are many others way more worth your time than this one. It is not awful, and there are some good points, but nothing that really stands out for me to write about in this article. Even if Michael B.Jordan is the main actor, he accustomed us to way better than this.
This is all for today My Movievaures ! Let me know in the comments down below your thoughts on this review and on the movie if you've watched it. Stay tuned on Instagram for more news and updates on what is to come next on The Movievaures!.