Hello My Movievaures! I hope you had an amazing week. I'm back today with another superhero's TV Show that aired on Prime Amazon on March this year: Invincible. I was not really interested in watching this animated series when I saw the trailer. To be honest, I'm not instinctively attracted by adult cartoons, even if I liked some of them. However, I've heard so much positive feedback from critics, youtubers and viewers that I needed to give it a go.
Invincible tells the story of Mark Grayson, a teenager, son of one of the most powerful superheroes on earth Omni-man, as he discovers his powers and learns how to be a superhero on his own. It is actually quite interesting to see how society works in a world where super powers are actually something people are used to and live with, as well as superheroes teams and extraterrestrial threats.
Many people have compared this show to The Boys, as for its violence and superhero theme. We can also see a similarity with the fact that on both cases, superpowers are something that everyone is used to. Nevertheless, I would say the similarities stop there. Indeed, The Boys does a real critic of the American way of life (you can find out more on my article here), whereas Invincible focus on the characters' stories and relationships. You can find some analysis of society, but I didn't feel like it was the main purpose of the show.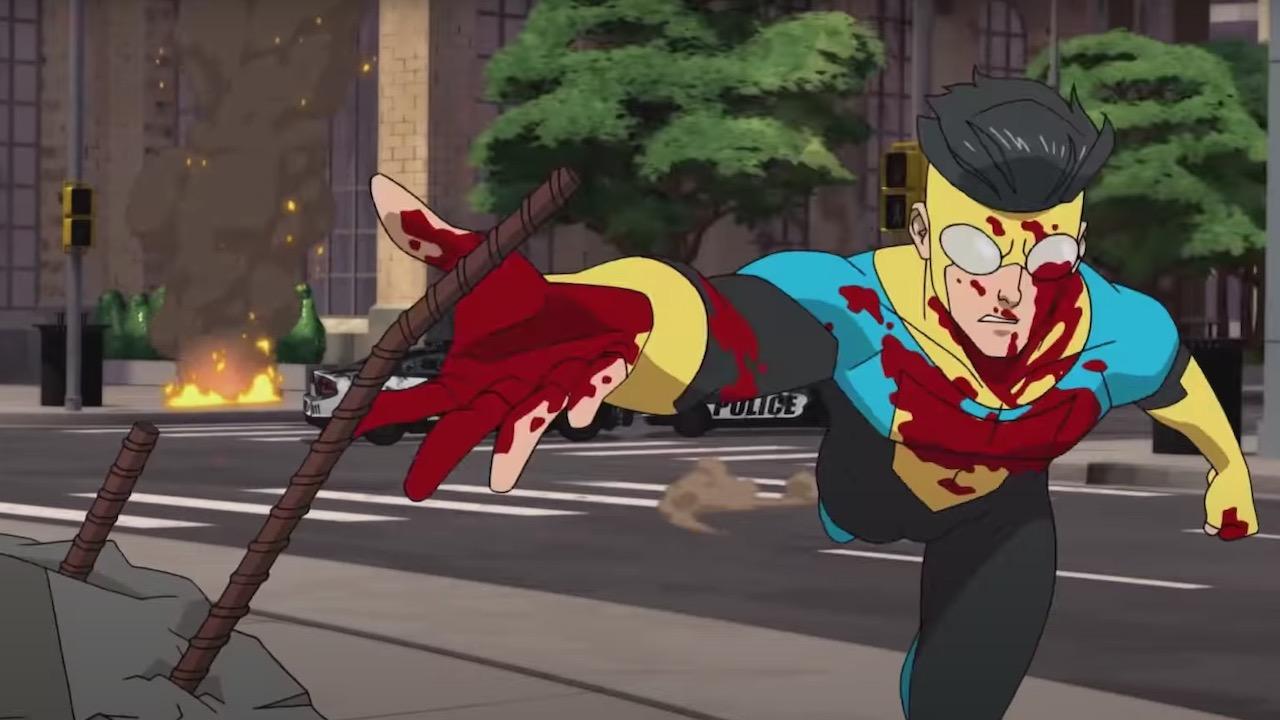 I would say that even if the plot is quite simple, it is really efficient and very well constructed. I've specifically enjoy the alternation between the main storyline with Mark and the secondary characters that are actually very fascinating too. There is also a very interesting approach from the writers by showing the innocence of the teenager life, as many of the characters are quite young, and the violence that comes from fighting super vilains, and how easy it is to kill normal people. This ambivalence can be found on every episode and gives a sens of realism to this series.
In short, if I need to do a simple explanation of Invincible, I would describe it as the perfect combination between Justice League animated series and The Boys. The animation is really similar to the Cartoon Network's shows I watched when I was a kid, while the main topics and character development as as serious as any adult show. I absolutely recommend this show, even for those, as myself who are not quite fond of cartoons.
This is all for today My Movievaures! I hope you enjoyed this article and let me know in the comments down below your thoughts on this show if you've already watched it. Follow me in Instagram for more news and hints on the next article to come. See you next week on The Movievaures!