Hello My Movievaures! I hope you had a good start of the week. I'm again back, once again, with a new surprise article on a very interesting short movie: Two distant strangers. This American short science-fiction drama has been nominated for the 2021 Academy Award for Best Short Film and it is available on Netflix since April the 1st. To be honest, I haven't heard about this movie at all, before seing it on "trending" on Netflix. When I watched the trailer, I was pretty curious to discover more about this movie.
Throughout 32 minutes we follow James Carter (aka Joey Bada$$), a young black man who tries to get back home to his dog after spending the night at a girl's place he just met. However, he founds himself trap in a time loop in which his fate is always the same: die by the hand of a white cop (aka Andrew Howard. Does this sound familiar? Well, that is the whole point of Two Distant Strangers.
At first, I was scared that this movie was going to surf on the notoriety of "Black Lives Matter" movement or just approach in a superficial way the real struggle of the Black community, especially in the United States. will not lie by saying, that in a certain way, this short movie "uses" the already terrible real stories that we have been hearing about for many years now to build this plot. Nevertheless, the way it is told, without removing the horrors and injustice of it, has the merit of being quite original.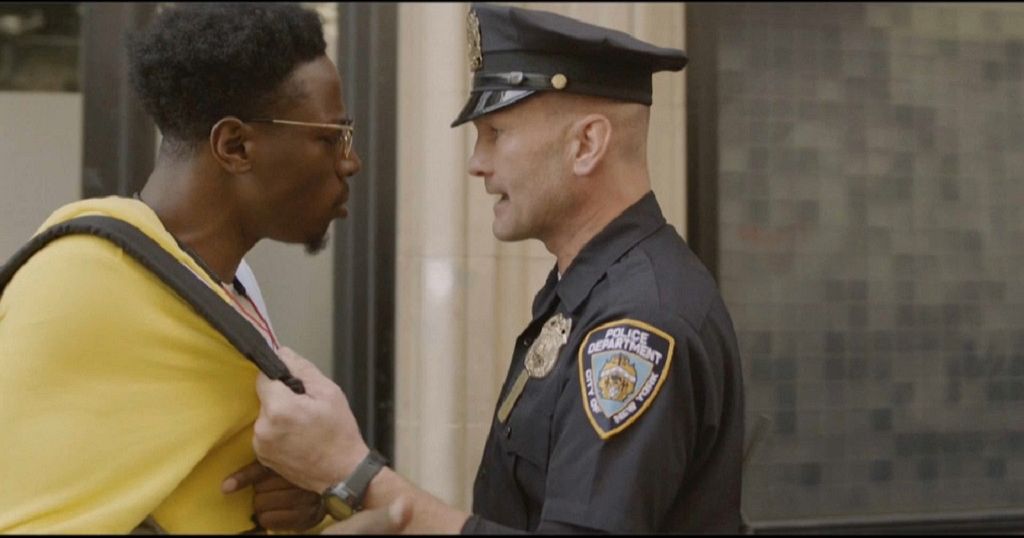 I can understand that some people will not be pleased with this movie. This is always the case when the main subject is a source of debate and controversy. None of the less, I believe mixing a little bit of dark comedy, with a sort of science fiction that shows the nonsense of reality, as well as violence and profound emotions was a good way to go and might be the reason why this movie was nominated for an Academy Award (and not only because it is about a "trending" subject).
Indeed, by locking up the main character in a horrible time loop in which, no matter what he does or how he does it, he always ends up being killed by a cop who always seems to analyse badly and thought the filter of racism and prejudice, every situation in which he confronts James Carter. No need to say, this is a good image to show a never ending and repetitive situation for many (if not all) black people in America and many other countries. And let's face it, we all just want to get back home to our dogs.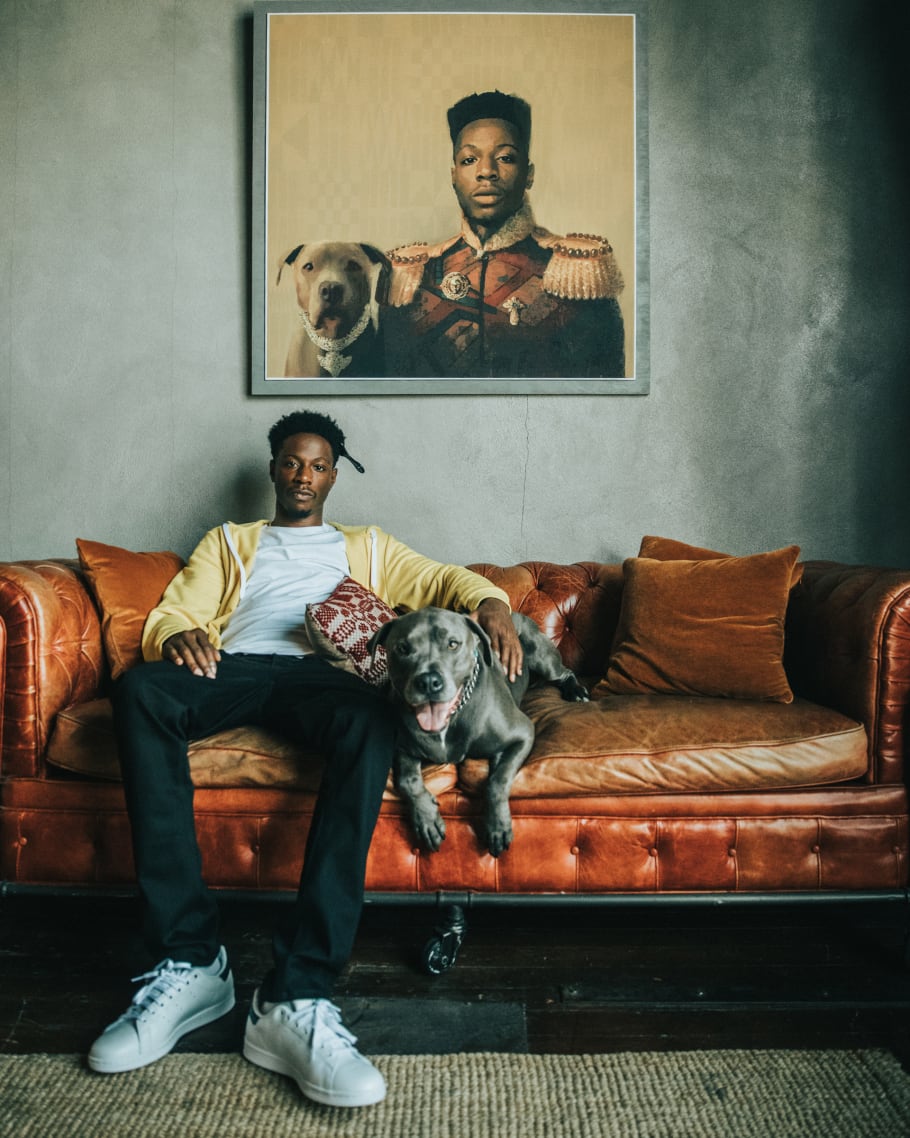 There are many other symbols throughout this short film that you could analyse and interpret with the filter of your own prejudices and life. However, through the absurdity of the situation in which the main characters finds himself constantly, you cannot avoid wondering, how insane our societies can be to accept this type of behavior and how foolish we can be to sometimes believe this is only fiction and not reality. And just for this reason, I believe you should absolutely watch this short movie, that will leave you with very opposing emotions, but that we all need to feel at some point.
This is all for today My Movievaures! Don't get used to all this surprise articles as I will have less time in the following weeks to write more. But I'll be back next Sunday for another review. In the meantime, follow me on Instagram for more news and activity on The Movievaures!