Hello My Movievaures! I hope your are doing well. I'm back with a new article on Netflix latest TV show drama: Firefly Lane. I know that lately I've been writing a lot of articles on Netflix shows/movies but to be honest, the other platforms are not releasing much new content. Plus I'm waiting for Wanda Vision end to write an article about it, so in the meantime I'm sticking up with Netflix. And if you think about it, from all the platforms that I know and I subscribed to, Netflix is the best one in terms of new and original content so this make sense. Anyways, let's stop the blah blah here, and let's talk about Katherine Heigl and Sarah Chalke return to the small screen.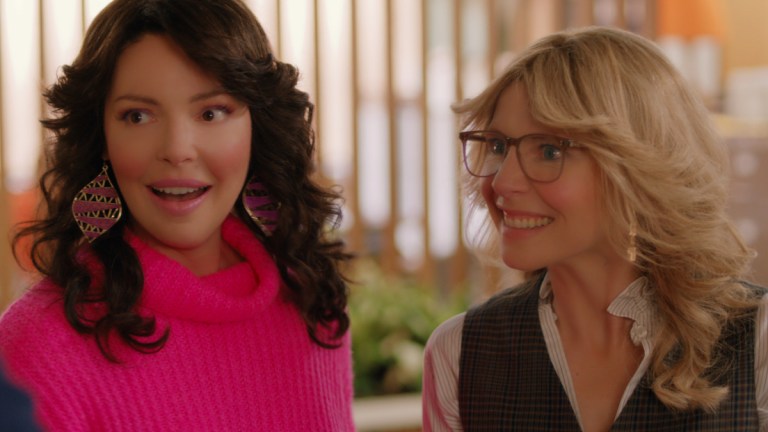 When I heard about this show for the first time, I wasn't really intrigued by it. Indeed, we have seen many shows resembling this one, all trying to measure up to some incredible family dramas like This Is Us (which I'm a huge fan of) and never really succeeding. However, I still clicked on the "Add to my list" button on Netflix as I knew I was going to have some time to watch it, and I also needed a little bit of fresh, goofy content to watch with everything going on in our lives lately. So when it was released, I hit play and started a beautiful and surprising love-friendship story.
We all know Katherine Heigl from Grey's Anatomy and lately from all the love, comedy-drama movies she starred on. I was never fund of her, but thought she was the perfect fit for those types of stories. Here again, she is extremely convincing in her role as Tully Hart, a ambitious, beautiful, independent women with a hard past and a lot of skeletons in her closet. I've know Sarah Chalke also from many shows and movies, but she never hit the "super star" role that made her extremely famous. She is however, very talented in her role as Kate Mularkey, a quirky, intelligent, nice women with a big heart but a family falling apart.
What is very touching, is not their background stories or their relationship with men, but their friendship which is the focus of the show. They have been together since they were 13 years old, and both coming from very different families and lives. They also have different aspirations, and quite opposites personalities, but together they are stronger, more confident in facing their lives struggles and they never feel alone. Sometimes, Firefly Lane can fall into the clichés of the genre, with the simplest emotional shortcuts, typical jokes and a sense of déja-vu. Nevertheless, throughout the season I found myself seeking for more.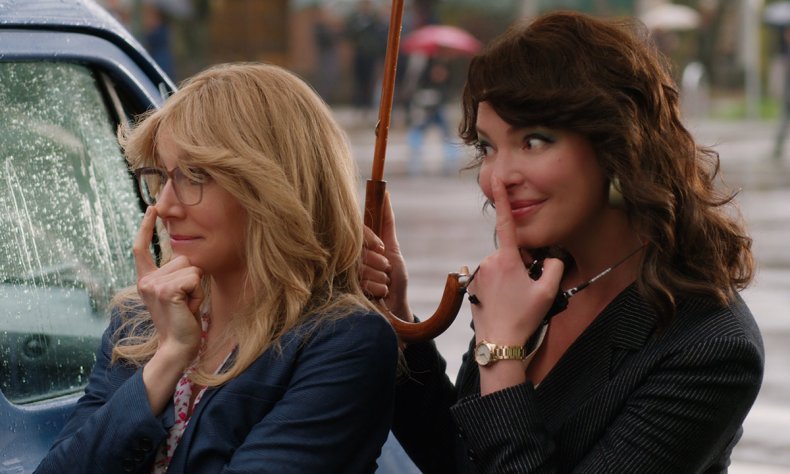 Indeed, Firefly Lane speaks about friendship, but also showing that it can become toxic when there is too much attachment and co-dependency. It also shows, how it is not always easy to maintain balance and not feel diminished when someone we are really close to is very successful. It also points out, how love is not always enough when each party in a relationship has different, and sometimes opposite, aspirations and goals in life. Other topics are discussed throughout the episodes like sexual abuse, mental abuse, parental abandonment, sickness… It is more than a simple show about two friends, going out with men and having a fight or two from time to time. It is more profound than that, showing the scars that our past can leave behind as well as the complexity of human relationships and the thin balance between happiness and success.
In short, Firefly Lane is not the new This is Us. There are still too many clichés and easy shortcuts to be as good and addictive, however if you are looking for some freshness in your life. Some laughs, but with a more profound message, this show is for you. Of course, if you've read the novel, maybe you'll be curious to watch it. However, I cannot say if it is as good as the book as I haven't read it, but I imagine it shouldn't be too bad, as I enjoyed watching it and spending some time with this two best friends.
Well this is all for today My Movievaures! I hope you enjoyed this article and let me know in the comments down below if there is any new shows you would like me to write a review on. You can also join me on Instagram for more news (the_movievaures)! In the meantime, have an amazing week and see you next Sunday for a new article on The MovieVaures !