Hello My Movievaures! I hope you had an amazing week. I'm back today with a new article on a movie that was released in January 2021 and that lifted my spirit in a time when we all need a little bit of hope: Penguin Bloom. Based on a best selling book of the same title, this new drama available on Netflix, is even more incredible that is based on the Bloom's family real story. So let's dig a little bit more into this amazing story!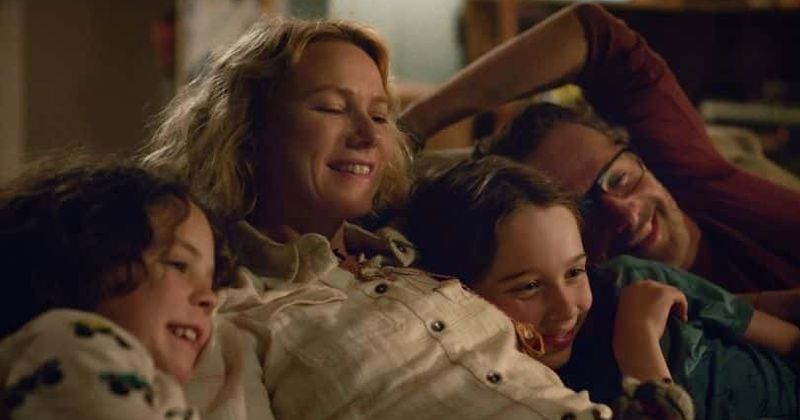 The Bloom family is all what you expect of a perfect family: two good looking, passionated parents and three curious and fearless children living in a beautiful home in Australia. All their environnement is full of nature, ocean, adventure, love and discovery. But their lives will be turned upside down during a trip to Thailand during which a terrible accident will change Sam Bloom's life (aka Naomi Watts) as well as her family.
Movies about horrible injuries impacting people lives are not that uncommon, and a lot are based on true stories. However, Penguin Bloom stands out by the multiplicity of points of view, the magnificent environnement that feels more like a prison to the characters and the amazing real relationship built with a baby magpie who was injured and needed the families protection.
I will not say that the story in itself has a lot of twists or is unpredictable. We clearly know that there will be a link between Sam's injury and the magpie's one (aka Penguin), as well as their recovery together and the impact that this will have in the entire family. However, even if it could be predictable it is still a beautiful story to discover and the actors are so good and passionated that you clearly feel their frustrations, sadness, hopes and joys.
It is clearly even more beautiful as you then get to know that all of this is based in the amazing true story of Sam Bloom who participated to the world kayaking championship & was two-time world adaptive surfing champion. Of course by saying this it feels like I'm spoiling you, but not really. The goal of this movie is not to discover if Sam will manage to live a normal life after her injury. It is to follow her steps through the path of recovery. Understand how hard it is for her and the people around her who loves her. Realize the frustration of being an athletic, full of life woman and being forced to re-discover again her body and capabilities.
In short, I loved this movie. Not because of the originality of the storyline, but because it was beautiful delivered by the actors and producers who did an amazing job at telling this incredible true story. There are time in which we clearly need some hope, that things can get better no matter how hard everything seems to be and if you need that, then I absolutely recommend Penguin Bloom.
This is all for today My Movievaures! I hope you enjoyed this article and let me know in the comments down below if you already knew this story and if you've watched the movie. I'll be back next week with another review, but in the meantime feel free to join me on Instagram.