Hello My Movievaures! I hope you had an amazing week. Beginning of 2021 is not much different from 2020 (without any surprise) so I'm still spending most of my time in front of my screen. As theatres are still closed in France, I was in need of a new good movie to watch. Fortunately for me, Netflix released its latest drama film on the platform last week: Pieces of a woman. If you are seeking for an intense drama and good acting, this movie is for you. But let's get into more details.
Pieces of a woman is an American-Canadian co-production directed by Kornél Mundruczó, from a screenplay by Kata Wéber. It stars Vanessa Kirby (aka Martha Weiss) Shia LaBeouf (aka Sean Carson) as a couple who is expecting their first child. Martha and Sean come from very different backgrounds and social layers; Martha being an executive from a upper medium class and Sean being a construction worker with not a lot of money. But their love is strong and are happy together. Or at least, until the D-Day, the day their baby is born.
Of course, I will not spoil the movie. However, there is not much to spoil as you know everything from the trailer and synopsis: the home birth doesn't go as expected, and the trauma will leave Martha in an ocean of grief from which she will find herself all alone and isolated. The main goal of this movie is to make the viewer understand, even feel, the anguish and solitude of the loss of a baby. Especially from a mother's point of view. Indeed, we see Sean's grief but my feeling is that his character mainly expressed the solitude and isolation that is created by grief and that you are all alone to face it.
In my opinion, Pieces of a woman perfectly represents loss, and how everyone faces it differently, as well as the struggle we can have to really understand why other people don't seem to be living it the same way as is. Vanessa Kirby does an amazing job with an intense physical performance as a woman completely drowned in this ocean of darkness. Hurting so much that it looks like she doesn't feel anything anymore. We can also see how it affects their marriage and their relationships with others. More importantly it shows that even if they both loss someone, they are not together in grief. It also points out the question of responsibility and how inevitable death can be; for some of us sooner rather than later.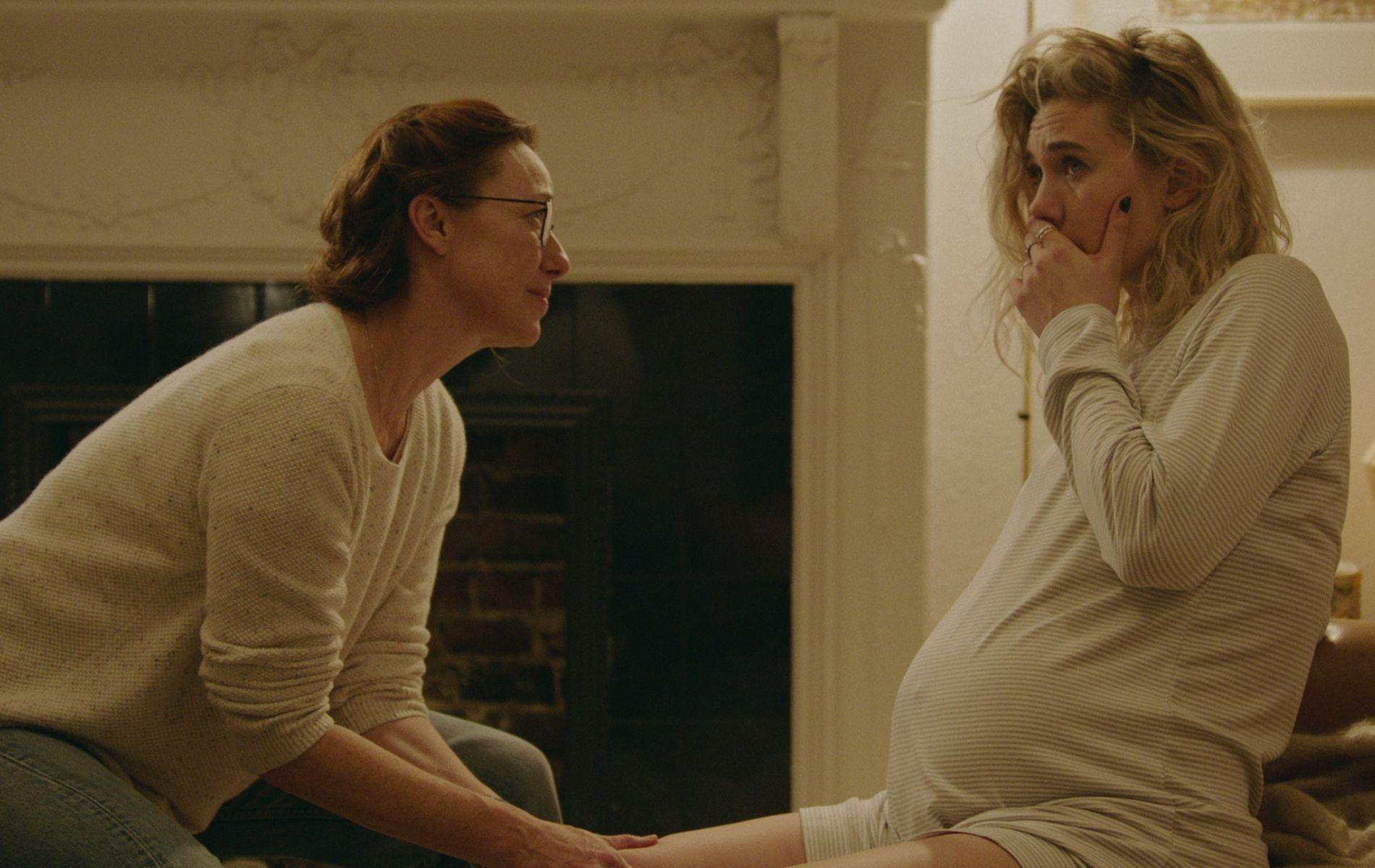 In short, Pieces of a Woman is an intense drama mainly based on the performance of its actors who give their all to make us feel their pain and understand their stupid choices, because when you are in grief, nothing really matter. Vanessa Kirby even won best Actress at the Venice International Film Festival. I strongly recommend everyone feeling a little bit down and sad now, not to watch this movie right now and to wait some time as it is very intense. However, it is also a beautiful movie to watch and I absolutely recommend it. It is now online on Netflix.
This is all for today my Movievaures! I hoped you enjoyed today's article and let me know in the comments down below your thoughts on this very dramatic movie. See you next week for another review and in the meantime feel free to join me on Instagram (the_movievaures)