Hello My Movievaures! I hope you had an amazing start of the year. I already started mine with my last article on The best shows of 2020. However, I consider this one to be my "official" first article of 2021. So today I will be writing about Netflix' new period drama : Bridgerton. I know… It started in 2020, but I just finished beginning of January and I absolutely needed to talk about it. Is it a masterpiece? Absolutely not. Is it entertaining? For sure! Let's dive into it!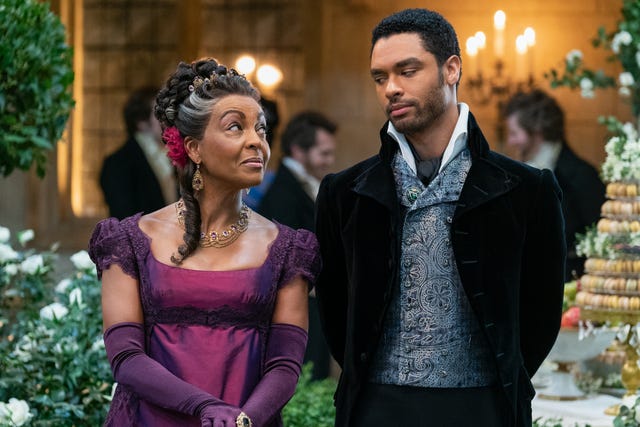 As you could see on the title, I compared this new show to a mix between Pride & Prejudice (from Jane Austen, or the movie if you prefer) and Gossip Girl. To be honest, I saw this EVERYWHERE, and the truth is that is the best description of Bridgerton. It is based on Julia Quinn's novels set in the Regency era in England and the show was produced by none other than Shonda Rhimes. So we were absolutely sure this show will be filled with Drama, lust, love, betrayal and an amazing narrator (with the great voice of Julie Andrews).
We follow the crucial London high society's ton during the season, when debutantes are presented at court, through the eyes of the powerful Bridgerton family. We get to learn more about this important part on the lives of this wealthy young women who were trained all their lives for this moment with the ultimate goal : find a suitable husband and get married. But of course, it is not as easy as it seems and even the beautiful ones can struggle with scandal, bad reputation, and even true love outside their cast. It is very feminine oriented, but we also get to know the difficulties men can also have in order to find true love but also face their duties.
As I said before, Bridgerton is not a masterpiece, but as every Shonda Rhimes' show it is very entertaining. There are a lot of intrigues and love stories to follow, as well as passionated sex scenes, a little bit of action, magnificent sets and costumes and very handsome characters. In this sens, Bridgerton has so many similarities to Gossip Girl in which we also follow young wealthy adults with their dramas and love stories as well as the mysterious writer (or blogger) who know it all and exposes every of their secrets. We are then also very excited to discover the identity of this person playing with their lives.
I will not say that this show's main goal is to defend and point out some causes such as feminism, freedom of choice, racism etc… However, as we enter a world of arranged marriages and Masculine dominance, Bridgerton was forced in a way that this is not acceptable and that the Women in this show are strong enough to choose their destiny even if it goes against Men's interest. To be honest, this message is not heavily pushed throughout the show as the main part is taken by the excitement of romance and betrayal. But at least, it doesn't put women in a complete position pf submission and in this way it ressembles Pride and Prejudice, and the main character's goal not just to be defined by marriage and family.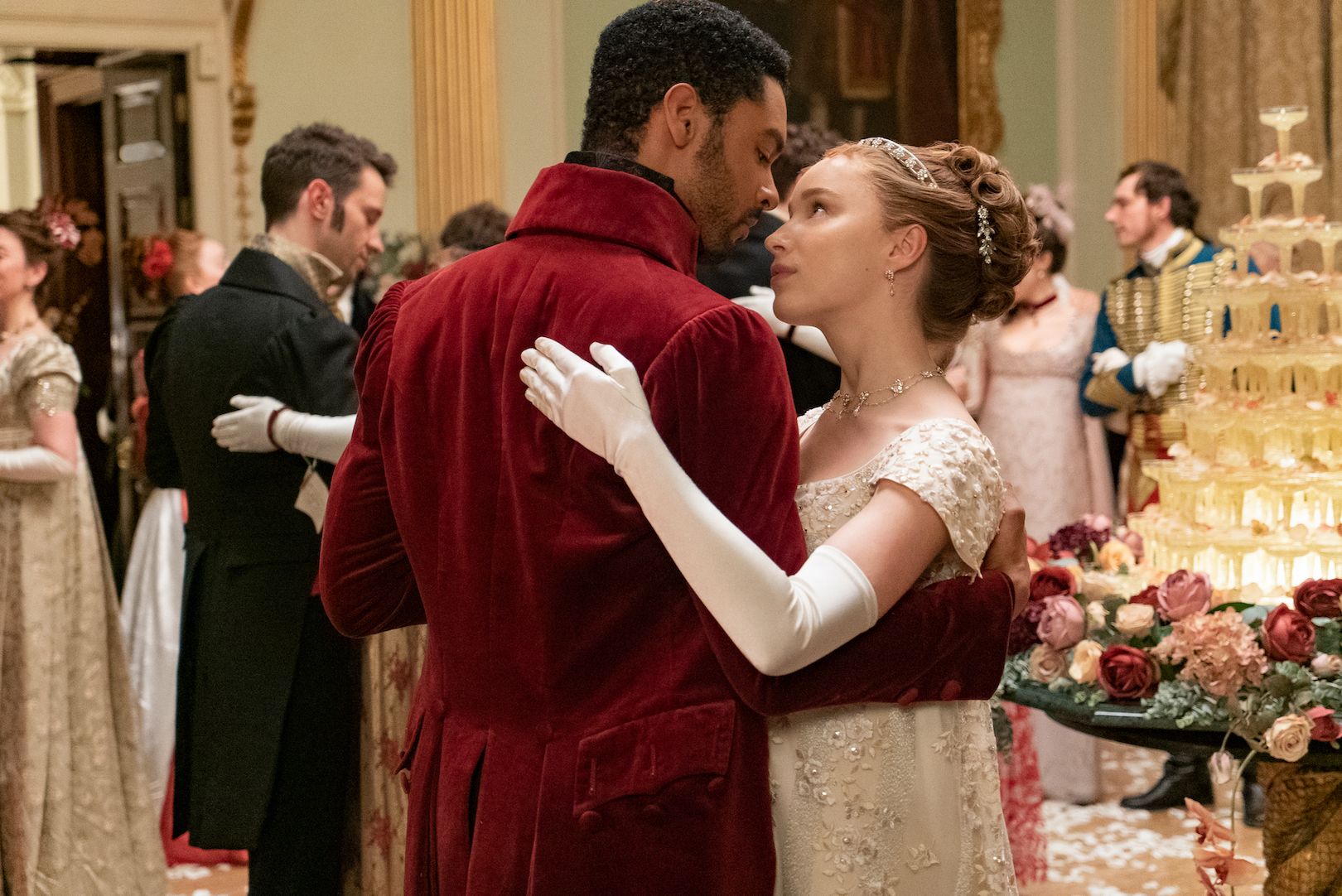 In short, Bridgerton is the new entertainment of 2021and I think a lot of us are waiting impatiently for season 2 to be released. It kind of feels like a guilty pleasure at first, but to be honest the storyline is consistent, the characters are interesting, the set is beautiful and we just love a little bit of simple and pure drama. I know there has been some comments done on the Casting as they don't seem accurate to the period of time, but without getting into much details, I simply don't care. This show is not a documentary and come on, is a Netflix teenage drama, don't put too much pressure on it!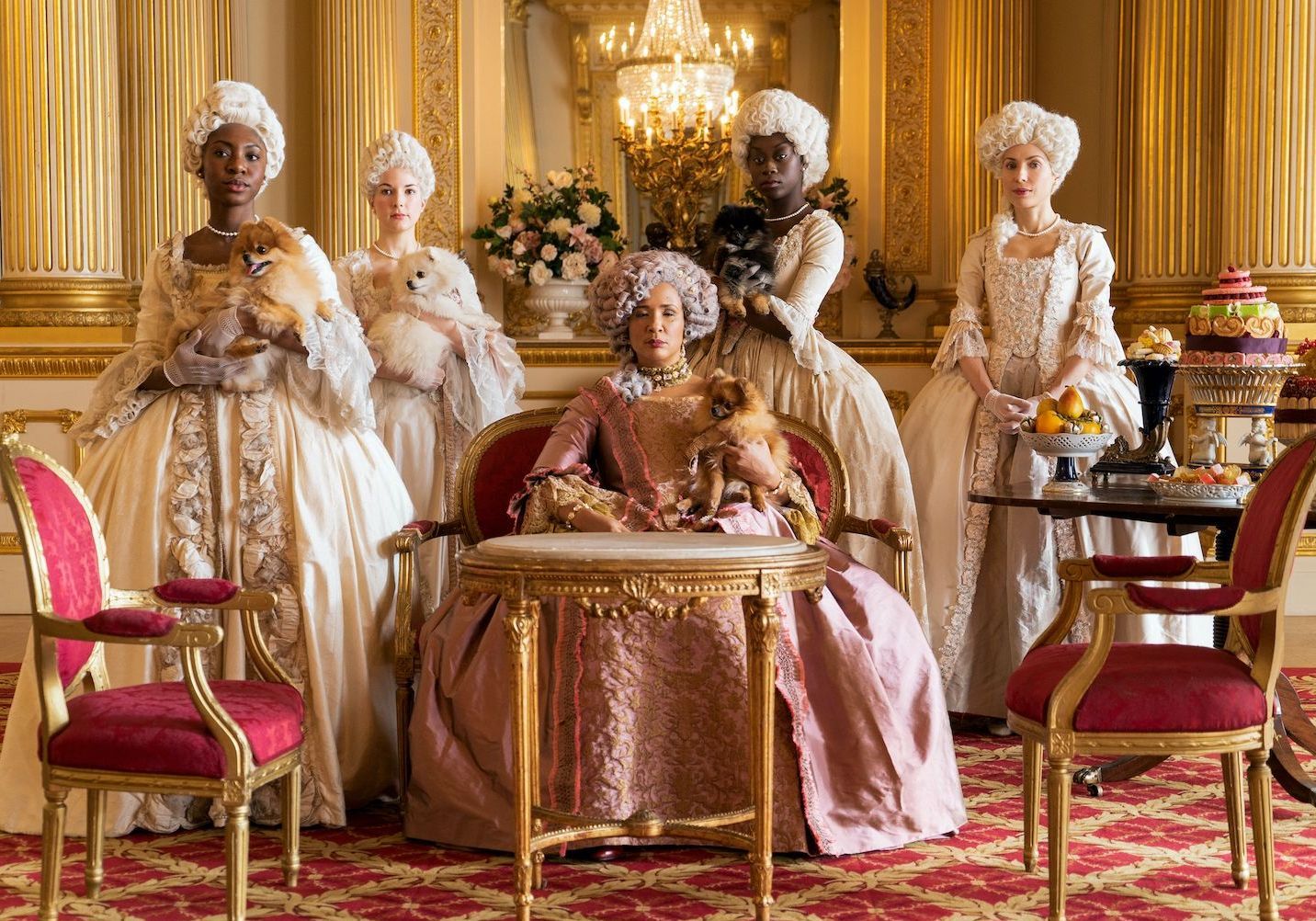 This is all for today My Movievaures! I hope you liked this first official article of the year and let me know in the comments down below your thoughts on this Netflix drama. Also, follow me on Instagram (the_movievaures) for more news and live reactions on the latest in the Movie-Show's world. See you next week!