Hello My Movievaures! Happy New Year ! I really hope 2021 will be a better year overall and wish you the best to all of you! Today I'm back with my list of my favorite TV shows of 2020. Indeed, this year was a complicated one but it was also a great time to discover new shows with all the time on our hands. Of course, this list is subjective and even if I spent all my time watching shows and movies I haven't watched it all, so if you have any more recommendations feel free to write it down on the comments below. So let's get into it!
For sure, Germans know how to do really good shows, especially on Netflix. I started the Lockdown with Unorthodox, an amazing show which allows us to discover a world mostly unknown : the Hasidic community in Brooklyn. More specifically, we follow Esther Shapiro, in her quest for freedom and more full-field life than the one of a wife, mother and religious oriented.
Unorthodox focus is not to be a criticism of religion or community but more a depiction of hope, dreams, self determination and acceptance. You can find more about it on my review here, but clearly this show really shows what is human in all of us and how important it is to follow our instincts and not let yourself be drown by the expectations of others. It is moving, interesting, open minded and absolutely delightful.
Who hasn't heard about this docu-series which went viral beginning of 2020. The world was in lockdown and holding its breath waiting for Covid to go away. During that time we also met the famous Joe Exotic and Carole Baskin. Tiger King will be reminded as the most weird and mind fucked shows of 2020. The most impressive thing is that it is not a fiction but a documentary about the Tiger industry in the United States. Of course, you can find out more about it on my article here.
Tiger King looks more like fiction than any other show I've watched this year (except The Mandalorian maybe). You learn about the Tiger "farms" in Florida and the war between owners as their point of view diverges. But the documentary clearly focuses more on Joe Exotic; his crazy life choices, weird hobbies and his road down to hell throughout the episodes. This documentary clearly deserves its place in this list as you will love every minute of it.
Unfortunately 2020 was also a year of cancelled TV show and Messiah is one of them. However, this show is actually really interesting for its plot, messages and mystery. Once again, even if religion has an important place in the show it seemed to me that the symbols and influence of it was more the focus of Messiah. This is why I really enjoyed watching it this year.
I really hope Netflix will change their minds and continue this show as it ended in a huge cliffhanger. The ambivalence of it as well as how it maintains a doubt in our minds about the Messiah's truth is really intriguing. All the characters are profoundly human and you spend your time wondering how the current world will react if a "messiah" appears and asks us to follow him.
Clearly one of my favorite shows of 2020. For once, I was glad I had the time to binge watch a show and that is what I did with The Queen's Gambit. Netflix managed to create a show that made millions take an interest in chess. And even for those who had no idea about the rules this show is still passionating and even breathtaking. I did an article not long ago about it here.
The main character is as intriguing as she is awkward and sometimes quite annoying. Her gift with chess sometimes feels like a burden but also gives her a chance for a better and fullfiling life. The storyline, the characters, as well as the intensity of the games are astonishing. I devoured the show in less than a day and I felt empty but satisfied at the same time. It is clearly a highlight of 2020.
The mess you leave behind
A few weeks ago I wrote an article about some Spanish shows I've watched this year. However, one of the best one is clearly The mess you leave behind. This show is based on a novel and puts the bar high for every drama/mystery show out there. Not only is intriguing but manages to surprise us at every episode without being unbelievable.
I love Spanish dramas and this one is at the top. There is murder, suicides, mystery, love, treason, danger. Everything is made to surprise you and make you hold your breath at every ending of an episode. I know some of you have read the book so you knew about it, but I was really glad this show appeared in my recommendations on Netflix.
Honorable mentions : Ratched, Spinning out, Someone has to die, The Third day, Tiny Pretty things, Little fires everywhere , The last dance, The Undoing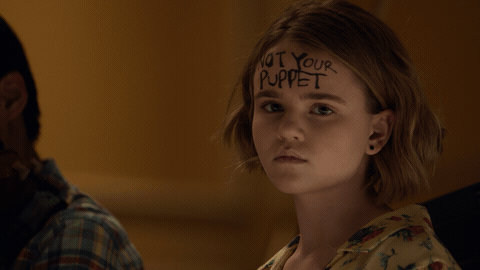 Also loved watching but didn't start on 2020 : The Mandalorian Season 2, The Haunting of Bly Manor, The Boys Season 2, The Witcher, Star Wars Rebels, Star Wars the clone wars, Virgin River, When They see us, Alias Grace, Supernatural last season, The Crown Season 4, This is Us season 5
This is all for today My Movievaures! As I said before, this is a subjective list so let me know in the comments down below which are your favorite shows of 2020. I wish you all the best for 2021 and hopefully it will be a better year for everyone, with many shows and especially movies to watch. See you next week!