Hello My Movievaures! I hope you had a Happy Christmas despite the current situation still being quite particular. Today I will not be writing about anything regarding this period of the year but about one of my favorite shows of 2020. I'm sooooo excited to be back with a new article on The Mandalorian. Season 2 was released in November and since then I've blocked all my Fridays night to watch THE new episode. It has been a hell of a ride! After watching the first season I couldn't believe it was possible to do something better, or at least as good. I was wrong. Season 2 was amazing and truly confirmed Jon Favreau's & Dave Filoni's genius. But let's get into more details of why I loved this last season.
It will be very difficult for me not to reveal some of the most important parts of this second season, so SPOILERS AHEAD. However, I will not make a detailed review on every huge character or plot of The Mandalorian season 2, just my overall opinion. So season 2 starts once again with our favorite characters: Mando and Baby Yoda (or at least what the Internet calls him, but we will get back to it later). Season 1 goal was to introduce us to this couple, build their relationship and give us hints of how strong both of them were. Season 2 allows us as viewers to enjoy seeing their bond get stronger, their abilities pushed to the limit and their fate cross those of other amazing characters (known and unknown to us until now).
Season 2 really puts its focus on this incredible relationship between Mando and BY, as well as giving us more insight on their past lives. We get to know more about Baby Yoda's life before encountering Mando; his Jedi's training, the reason of his limited powers and even his name: GROGU. I know we all got used to call him "baby yoda" but when I saw Grogus' reaction when hearing his real name I melted. So now, Grogu it is. We also see Mando get confronted to other Mandalorians, with different traditions which will question some of his in return. He will also find himself choosing between his core beliefs and who he loves the most (of course you know who I'm talking about).
This second season has also a different rhythm. The first one alternated important episodes for the progress of the plot and other ones that served mainly to enjoy the Star Wars universe and see a little bit more of our favorite characters. This is the main reason why a lot of people didn't enjoyed the first season, as it was quite contemplative. I didn't bother me at all, on the contrary. However, I did enjoyed the fact that this season focuses more on the main plot: Mando helping Grogu find his own kind. With the empire on their tracks, a universe split between the old empire and the new Republic, and a new era for the Jedi Knights.
Of course, for every Star Wars fan this season also meant a lot of easter eggs and characters from other movies and Star Wars shosw : Ahsoka, Boba Fett, Bo-Katan and of course Luke Skywalker and R2D2. What I really appreciated is that it was not only "fan service" but really well constructed, adding more to the plot while loving every minute of their presence. This season also added more deepness to some of the characters we liked during season 1 and even gave us some good "girl power" scenes and show us that the what is "good" or "bad" is just a question of point of view. Moreover, we also had some amazing scenes that will stay in the Star Wars history books. The combats, the landscapes, the overall visual experience is just amazing in this show, along with a an incredible music that is just perfect with the whole environnement.
In short, this season was even better than the first one. It was not a basic "fan service" effort made here, but the creation of a show that will clearly help the Star Wars universe to keep his aura and make new fans. This show is incredibly well constructed, from the characters, to the plot, the scenes… And season 2 was just some of the best emotions I've felt for a long time watching a show. I love Star Wars and all that surrounds it. I've watched all the cartoons, movies and special episodes, and I can say that The Mandalorian will be on the top of the list.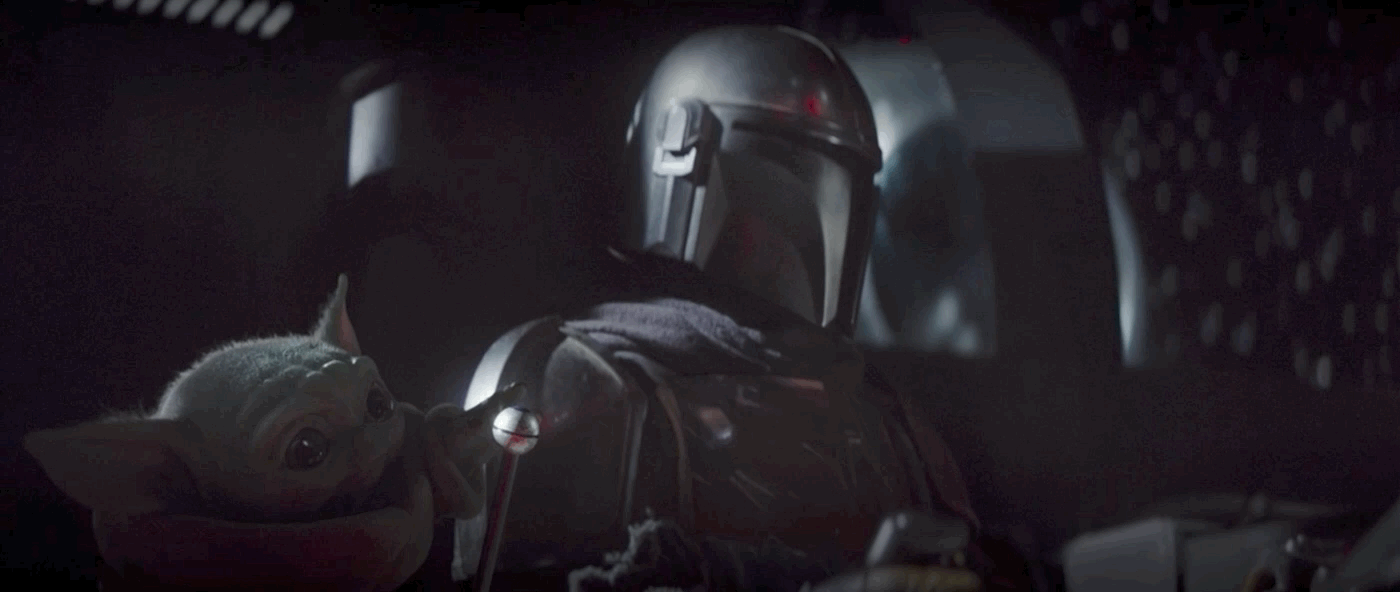 This is all for today My Movievaures! I really loved this second season and I'm so excited for what it is to come next year in terms of new shows around the Star Wars universe. I hope you also enjoyed this season, and let me know in the comments down below your thoughts! Also join me on my Instagram (the_movievaures) for more news and comments on Movies and shows. I wish you all a Happy Holidays and all the best for 2021!