Hello My Movievaures! I hope you had a great week. Lock down is still our day to day here in France and I'm trying to take every ounce of positivity I can. Therefore, as you may imagine, I've been spending a lot of time watching show and movies. You might know it, but I was born in Honduras, Central America and my birth tongue is actually Spanish. So I have the chance to speak three languages and watch Spanish shows without any subtitles.
Lately I've been obsessing with Spanish shows. All their drama, good acting and absolutely gorgeous costumes… Let me tell you, it really helps clear your mind for everything that is happening right now. Therefore, let me tell you the story of three different Netflix period dramas, all happening in the lives of very interesting Spanish men and women. All thanks to Netflix fascination for foreign shows.
Cable Girls (Las Chicas del cable)
Do you remember a time were phones were considered the latest innovation, capable of connecting people from a long distance all thanks to cables and telephone's operators? Well, me neither as I wasn't born yet maybe as all of you. However, if you would like to know more about this period all with some love stories, great mysteries and some fashionable clothes Cable girls is for you.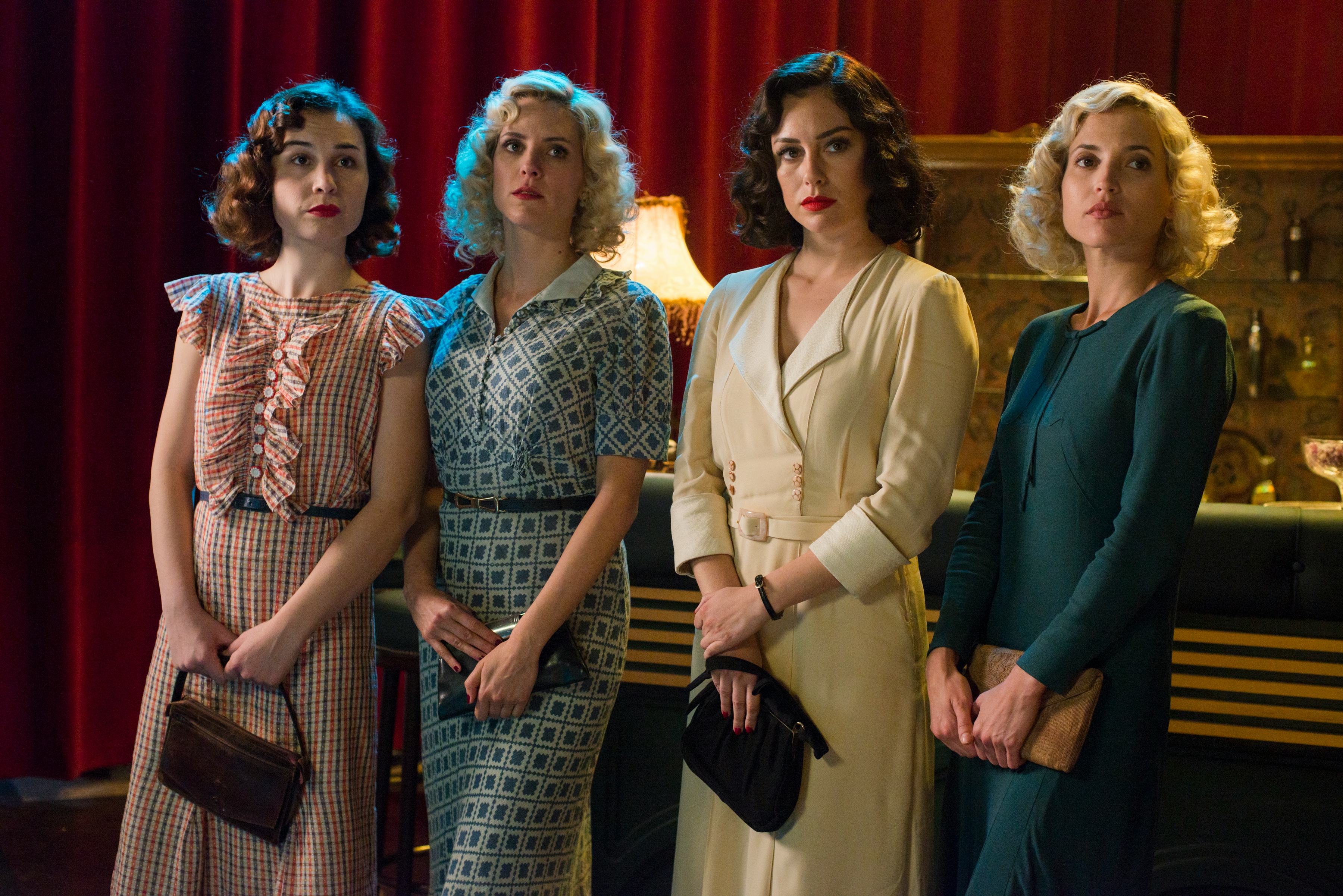 You'll follow the story of 4 women, who for different reasons decide to become Cable Girls (telephone operators). This job will not only allow them to build an amazing friendship, but also to discover state plots, fight for freedom and feminism as well as fall in love.
You will also learn more about Spain's history throughout the Twenties and Thirties: the Fashion, the Politics, the day to day live of citizens as well as how divided the country was which led to the Civil War. I should also add that having the main characters being this four incredible women, all different and strong in their own way is very refreshing and show that we don't need to use again old stories to put to light how amazing women can be.
Imagine the Titanic with more drama, action and murder and you have High Seas. What is most incredible with this show is that, at least the first season, takes place only on the boat and as you progress in the story you get to know every corner of it as well as the characters deepest feelings and hopes.
This show is more of a cliché with less quality dialogues, awkward scenes and some bad acting sometimes. However, there is something addictive to it. You want to know what will happen to the main characters, who will die next. It has this type of Agatha Christie's stories kind of vibe and you want to understand how everyone's storyline is tied. Give it a chance, you'll be surprise how quick time passes by at high seas.
Someone has to die (Alguien tiene que morir)
This is my favorite of the list and the most recent ones. The casting is pretty amazing and way more darker and realistic than the other two shows above. Explaining the plot is quite complicated without spoiling the entire story, but let me tell you that it goes way deeper into the Spanish harsh times of the dictatorpship. It talks about many subjects that feel close to home, for which we are still fighting today.
The characters are all amazing and intriguing, sometimes very humanly annoying. The drama here is calmer, less cliché as for High Seas or even The Cable girls, but way more harsh and bold. This is not a show to change your mind after a hard day, but mostly if you are seeking for deeper characters and storyline.
In short, it seems that the Spanish are pretty good at creating period dramas and you can find at least three good ones on Netflix. Even if you don't speak the language you can easily watch them and get carried away by the intensity of it. I clearly recommend to use this forced time at home to expand your spectrum and be more curious with new shows.
This is all for today My Movievaures. I hope you enjoyed this article and that you'll discover some new shows thanks to it. Feel free to join me on Instagram (the_movievuares) for more news! See you next week.