Hello My Movievaures! I hope you had a great week. Today I will be writing about a TV show much more joyful and maybe quite naive than on my last article: Emily in Paris. As you may know by now, I watch every genre of movie and show and I'm not the type of person who will not watch something because I have some preconceived ideas on it. And I had, many about Emily in Paris. I thought it was going to be too girly but in a bad way; a stereotype of the American girl in France and a misconception of what a woman wants and dreams.
Nevertheless, I wanted to give it a chance, as I always do with show and movies and you know what? I kind of needed the goofy stereotype this week to keep of my mind of sad things going on in everyone's lives. So, was it as I expected? Well, kind of but it was less difficult to watch as I first thought. Emily in Paris, is an American comedy-drama that premiered this month on Netflix. We follow Emily, while she discovers Paris after having decide to move there for a job opportunity. I would say that the word that describes better this show is cliché.
You can absolutely see this show was made by Americans who have only visited Paris for holidays. You can actually find so many parodies on the Internet about this show, really showing how living in Paris really is. Not everyone has the perfect Marketing job, living in an amazing flat with a breathtaking view and really cute neighbours. Also, and I find it really sad that I need to specify this point: not all Parisians are rude, smoke all the time and are pretentious. Come on! Not even the ones working on Marketing agencies with an outstanding taste for clothes. People are not one way or another and to be honest somethings it was laughable (especially for a French person) to see how little this show really describes Paris.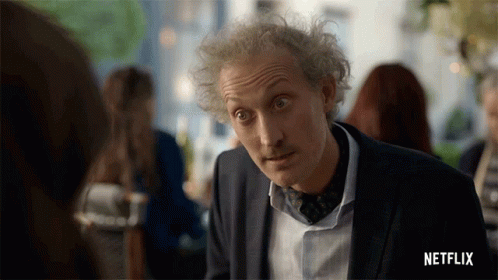 However, as sometimes we need to watch a show like Friends or Gossip Girl to cheer up and simplify our lives a little bit, Emily in Paris has this amazing capacity to empty you brain from any complexity and subtlety you can find yourself in. You only want to see how Emily will manage her new life, in a completely different (fantasy) country with her amazing professionalism and addiction to drama. This is absolutely not a show to take seriously. It is fun and simple without any complexes. The acting, as the dialogues are basic but efficient. The places where they film it are most of time magnificent, especially for those who have never visited an historical city as Paris. There is no much more to say than that. Emily in Paris is an American comedy-drama that should be used after a sad or frustrating day when you need to escape for a few hours.
In short, don't watch this show if you hate clichés, as it is full of it. Nevertheless, sometimes we need to some of the simple American magic that you can find in Rom Coms that are as ridiculous as they are addictive. Click on Emily in Paris on Netflix, chill a little bit, have some fun and do not take it seriously at all. However, please, don't believe everything you see in this show, especially about Parisians!
This is all for today my Movievaures! I hope this article will cheer you up a little bit, especially with winter coming, days getting shorter and Covid 19 not leaving right away. Let me know your thoughts on the comments down below and follow me on Instagram (the_movievaures) for more of ME. See you next week!