Hello My Movievaures! I hope you had a great week. Fall is coming, leaves are falling and the cold is arriving? There is no best time to stay home and watch a thriller. Good news, The Devil All the Time has arrived on Netflix.
It has actually been released a few days ago and I imagine a lot of you have already watched it. In any case, I believe it is one of the best movies Netflix has released this year on their website platform. The Devil All the time has not only an amazing casting, but also has a powerful symbolism and describes incredibly well the after second world War period in the United States. But let's get into more details of why I loved this movie.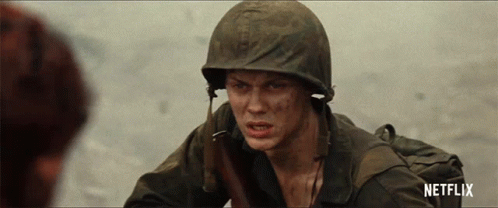 The storyline is as simple as complicated to explain. In short, you follow the lives of multiple characters in rural small towns in America after World War 2. When you say it like this, it is not very appealing indeed. To be completely honest the main interest is not the plot in itself but most likely the themes approached and the characters that are profound and complex. This thriller goes through themes like religion, violence, abuse of power and evil. You can see the psychological impact of violence, especially on men, and how they try to preserve their love ones from it, but they often end up being the own executioners.
The symbolism in this movie is really important, religion also being the main theme the surrounds the characters lives. Some of them try to run away from violence through religion, others use it as an escape goat for their suffering and others manipulate it to abuse its power. The movie criticises religion, or mainly how it can be used for personal and malicious interests by men and throughout the movie violence and religion are often interconnected, as cause and consequence or as how to deal with the consequences of violence.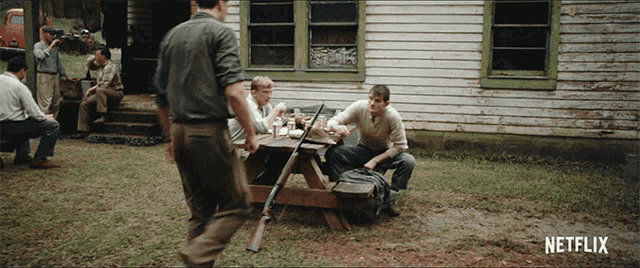 Something else that is also really interesting is how the characters are all connected in a way: by family ties, or by their destiny as individuals. The main characters are men, and the women around them often suffer because of the violence that surrounds those same men. The whole movie is exploits the idea of repetition and how from one generation to another this same violence stays and has always strong and awful consequences on the lives of every character of the movie. The only way to stop this vicious cercle is to stop the violence but the scars are often too deep and impossible to cure, therefore revenge finishes always to come back one way or another. The Devil is indeed with them all the time.
In terms of rhythm, it is important to specify that it is quite slow, as you should not expect a fast going thriller. Each scene is centered on dialogue and the intensity between the characters, and not so much on a specific action. There is some action and strong fights, but mostly at the end of the movie. The rest focuses on the psychological impact of this darkness that surrounds the people in this deep America as well as how it can be passed from one generation to another through time and space.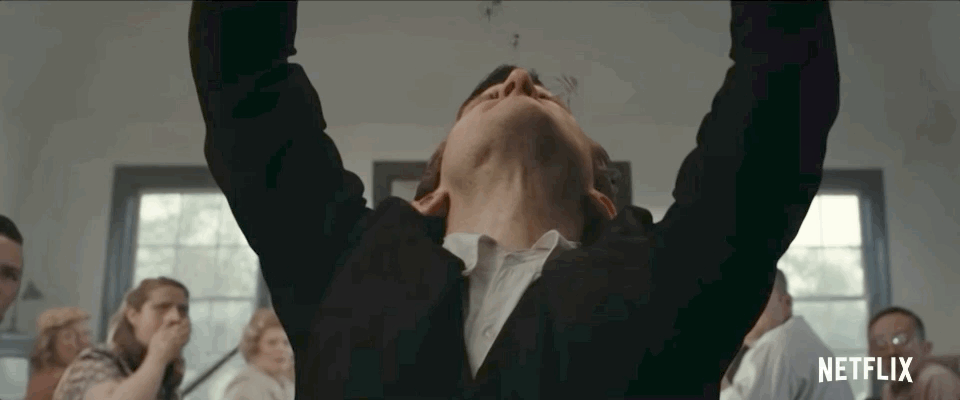 Of course, I cannot talk about the movie without pointing out the amazing casting they gathered. Tom Holland's performance surprised me, as he keeps this certain innocence we already know from him, but at the same time he manages to play someone who is deeply scar by his past and who's anger sometimes exceeds him. Robert Pattinson is everywhere now and here again he shows how incredible of an actor he is. He is pitiful and disgusting at the same time. There is also much to say about Sebastian Stan, Bill Skarsgard and Jason Clarke performances as they are all really convincing and you hate them as much as you can understand their life choices.
In short, this is one of the best movies Netflix has released this year. However, I imagine a lot of people will be disappointed as it not an entertainment in itself. It has a profound message on violence and legacy as well as religion and abuse of power. When I watched it, I often thought about History of violence, as it kinds of have the same rhythm and this very intense scenes in which you feel uncomfortable. I would say, if you are looking for something to change your mind, don't watch this movie as it is quite depressing, but it is worth your time of you are looking for something more profound.
This is all for today My Movievaures! I hope you enjoyed this article and let me know in the comments down below your thoughts on this movie. Feel free to join me on Instagram for more regular news on movies and shows (the_movievaures). See you next week!