Hello My Movievaures! I hope you had an amazing week! I'm so excited to be writing today about one of the most expected movies of the year: TENET, Christopher Nolan's latest movie. I will not lie, goin back to the theatres was kind of weird in this current times, but I was really glad to relive this incredible experience on the big screen. For me, nothing compares to the feeling of being on those red big sits, eating popcorn and seeing every action scene on full HD. Those are my best childhood memories.
Tenet was released two weeks ago in France and I image many of you have already seen it. I saw a lot of videos and blog post appear on my feed lately about this movie, but I haven't seen them as I didn't want to be influenced by other people's opinion. Nevertheless, what I saw on the Internet is that Tenet s a movie that divides. Some people think it is a masterpiece and others are really disappointed. In general, critics, especially in the United States are quite positive (80% audience score in Rotten Tomatoes). What is my opinion in all of that? Well, if you have known me for a while now you might not be surprised to learn that I really enjoyed this movie, but I don't believe it is Nolan's new masterpiece.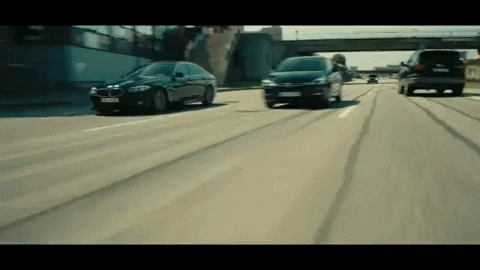 There has been a lot of communication going around this movie. Not only because of it's director but also because it is one of the first blockbusters movies to be released on the reopening of many theatres around the world. Will Tenet save the Cinema as many people think? Well for sure it will help bring people back to the movies and help the industry, but other movies like Wonder Woman 1984 will have the same effect. No, TENET is clearly in my opinion not Nolan's best movie, however it is one worth to see.
If you haven't seen any trailer or summaries of the movie, TENET is the story of a CIA spy trying to avoid a new world war around Time itself. Indeed, time is once again the main protagonist of Nolan's movie. He has a clear obsession with this topic as you can see it in Inception, Interstellar, Memento and other of his movies. Here, time is the main weapon or more specifically how to control it. As usual, I will not give you more information about the main storyline, as I believe you should discover it by yourself to really appreciate it. Nevertheless, this has not be hidden from the public as to warn us to get ready to really use our brains throughout the film show.
Indeed, if you are not really used to the whole time-space thematic you can get easily lost with the plot. Nolan tries to explain how the whole time vice works through the characters' dialogues, but tempo is very very fast so you need to be focused in order to understand what is happening n front of your eyes. I know some people complained about this storyline being too complex, but you can't expect nothing else from a Nolan's movie. This is clearly not a simplified movie around espionnage. Time here works in a way we are not used to and I thought it was a good way to approach this theme of time travel that is very trendy lately.
The main actors are, in my opinion, quite good in their roles. I agree with some critics about the fact that there is not a huge depth to the character's story and personality. However, I believe it is harsh to say that they are not interesting to follow throughout their journey. The main focus here is the storyline and the power of time. The character's lives, especially The Protagonist played by John David Washington and Neil played by Robert Pattinson, are not fascinating by themselves. What is really important to understand is how they react to what is happening in front of them, as well as how they interact with each other. To be fair, I really liked Pattinson's performance as I truly believed his intentions. Kenneth Branagh as Andrei Sator, The Protagonist nemesis, was also really good as I hated him for his selfishness and megalomania.
In short, TENET is an incredible experience for your brain. Your senses (eyesight and hearing) will be challenged and you will need some time afterwards to absorb all the details and information Nolan threw at you throughout the movie. Nevertheless , it is worth it. I will not say is the best action movie I've seen but it gets to the top ten for sure. The plot has an incredible potential and clearly Nolan loves Time as the main character in his movies. I only recommend to be ready for a complex movie and also to go to the theatres to see it, the experience will be more interesting this way. The music is also addictive and I absolutely loved Travis Scott song The Plan: just amazing.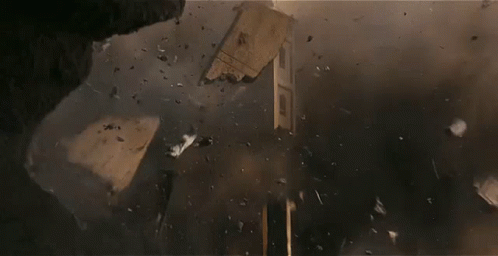 This is all for today My Movievaures! I hope you enjoyed this review and let me know your thoughts on TENET if you already watch it, I will be glad to know if you were as pleased as the majority of the audience or if you were disappointed! Feel free to join me in Instagram for more regular content (the_movievaures). See you next week!