Hello My Movievaures ! I hope you had an amazing week and that you are enjoying the summer as much as you can. On my side, I started to work again, and I can't lie it has been difficult. Fortunately for me there has been a lot going on in terms of new releases.
Theatres have been reopening, and new seasons and shows have been appearing on my feed in many of the platforms I subscribed to. Two of them are 3% and The Rain. Both are foreign shows (Brazilian and Danish) that I've been watching for a time now, and they are coming to an end. I beleive, that in both case it is actually a good thing. Let me tell you why.
3%
As I said before, this show comes from Brazil and it was released in 2016. I actually discovered it last year by chance, scrolling through Netflix new releases. On paper, the scenario is pretty good: a world divided in two sides. One, very poor, with little ressources and no dreams of a better future. 97% of the population lives there and only hopes to be part of the 3% that were allowed to live in a paradise island that you can only join if you pass the process. This process is a series of test to get to see if you are worthy of being part of the 3% "best humans".
I'm a good fan of futuristic dystopias and so this show got my attention. I quickly finished season one and two and after that it started to become quite repetitive, as this type of show usually are. The last episode was released this August and the end was not disappointing but very predictable and quite cliché. Don't get me wrong, I quite enjoyed watching this last season because I needed closure and is still interesting enough for me to watch it with interest, but clearly it didn't blew my mind.
In short, 3% is a show that you will like to watch if you don't have anything better to do. The scenario is interesting, but you an see the budget was not really high and sometimes the acting is not up to the task. Nevertheless, if you like distopias and have finished watching all your favorite shows, this will be worth your time.
The Rain
I wrote an article that you can find here, two years ago about this Danish show. At that point I said that it was a good show but clearly not an incredible one. Unfortunately, I didn't change my mind. As for 3%, The Rain had a good scenario and potential (you can read more here). However, I wasn't convinced by how the storyline evolved, neither by the acting and the characters.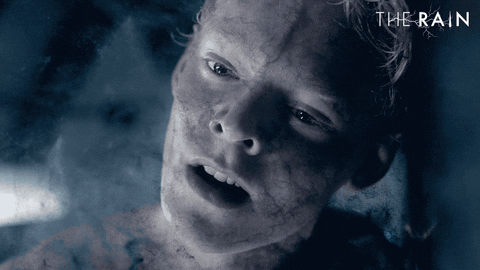 The last season was more disappointing than the others, with too many clichés and a lot of shortcuts to explain really important parts of the scenario. You could see that the show was out of breath and that it needed clearly to end before it became a disaster.
In short, clearly I'm not a fan of this one. The Rain is not the worse show I've watched, far from it, but the potential was wasted and it is a dissapointment. However, as for 3%, you can watch it if you don't have any other better show to watch at the moment.
This is all for today My Movievaures. I really wanted to talk about both shows today as both of them had their last seasons released in August and it is always good to have options under your sleeve, when you are waiting for your favorite shows' new seasons. Next week I will be writing about more new releases of this summer and I'm very excited as August will be an amazing month in terms of new movies. See you next week!