Hello, My Movievaures! I hope you had a good start of the weekend. As you can see, I'm posting earlier than usual. Indeed, I will be traveling this weekend and will have no access to WiFi tomorrow so I need to upload my article before leaving.
Anyways, today I'm excited to write about a show I've been very curious about since I've heard it was going to be released on Netflix: Cursed. For those who haven't heard about it, it is a fantasy teenage drama based on the books of the same name written by Frank Miller and Tom Wheeler.


Yes, my friends, I kind of have a thing for fantasy shows and movies, even though not many of them have been kind of disappointing lately. Is this the case of Cursed? Well not really, but don't your expectations too high. We are not talking here about the next Lord of the Rings. However, if you are looking to have an enjoyable time and start a new adventure you are in the right place.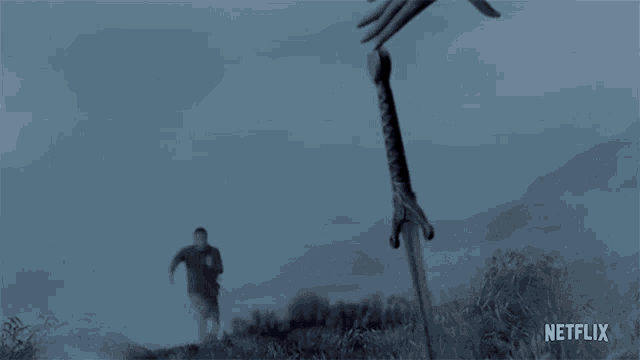 Cursed is based on a re-imagination of King Arthur's legend. You will find some know characters such as Arthur, Morgana, Merlin, and some others… However, this time the focus is on Nimue, a young girl from the fairy world, with mysterious powers and who will find herself in the middle of a religious war. There is love, hate, racism, political stakes, violence…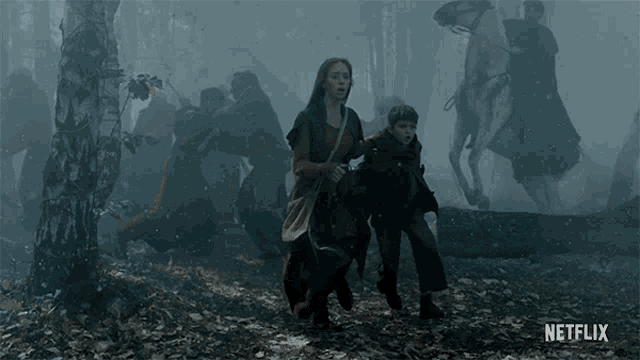 Indeed, this is a show initially directed to teenagers and young adults, but unlike others, they don't try to hide the real outcomes that come from war and power: death, blood, sex, hard treason, jealousy, and darkness. There is still some corny scenes and dialogues, but it is actually way better than I expected. I was afraid this will be just the story of a teenage girl finding her way in a complicated world with powers she cannot control until the end.
The story is treated seriously as well as what is on the stake in the war opposing two worlds. Nevertheless, if you are looking for a very deep story with a complicated lot and challenging political decisions, this show is not for you. Neither expects great acting performances. The actors are not bad, but there is no breathtaking scene. Some characters are interesting to follow and some others are just bland. I would say my favorite one is Merlin and I think Gustaf Skarsgard (or better known as Floki in Vikings) was a good choice for this role. I don't agree with the fact that Katherine Langford didn't do a good job and that it was like seeing her 13 reasons why character all over again. As I said before, there were no incredible performances but she was not bad either.
In short, this show does the work. If you like the whole fantasy world vibes, with magic, medieval sets, and King Arthur's legend, you will pretty much like this show. However, don't expect to be amazed by it and intellectually challenged by the plot. You will have a good time watching it but nothing more. At least it will help the waiting of The Witcher, season 2 if you need your monthly doses of fights and magic.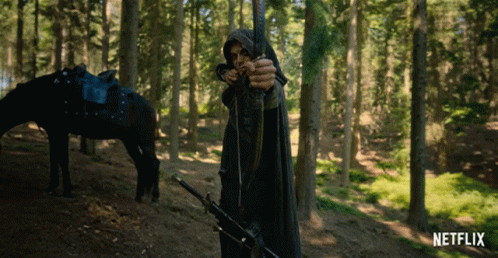 This is all for today My Movievaures. I hope you enjoyed reading this article and let me know your opinion in the comments down below if you already watched the show. I will be leaving on holiday to a place with no Internet at all for the next two weeks so I will be publishing my next review mid-August. I will still be active on Instagram, so feel free to follow me there: the_movievaures.
Enjoy your holidays and summertime!