Hello, My Movievaures! I hope you had a great week. I'm so glad to be writing today about one of my favorite shows on Netflix: Dark. This show was released 3 years ago, the 1st of December 2017, and I fell in love immediately. Once again, I don't really understand why I haven't written about it before. I imagine because I had previously programmed what I wanted to publish and didn't find a spot for Dark, which was a mistake, because it is a show worth watching.
As you may know, Netflix is now investing a lot of money and time in local shows in many countries: Spain, Turkey, France. Dark is a German show that was not really promoted before its release and many of us discovered it by chance while scrolling Netflix's home page. It was a quick success in Germany and step by step it conquered the world. Some people compare it to Stranger Things but I disagree. This show is way darker (no bad jokes here) and adult-oriented than Stranger Things and even if we have a small similarity with the plot, everything else is completely different and in my opinion, better.
Season 1 starts with the mysterious disappearance of a bunch of kids in a small German town called Winden. This will strongly impact 4 families that are connected in strange ways and will push them to investigate and try to solve the mysteries that surround the city and its inhabitants. Jonas Kahnwald, one of the main (if not the main) characters will also try to understand more about this disappearance and how they could be connecter to his father's suicide. This will lead to the discovery of a story that begins every thirty-three years and how events taking place in 1953, 1986, and 2019 are closely linked. Time will be the center of all of it.
tI is difficult to talk about this show without spoiling it, but I really want you to enjoy discovering everything by yourself as it will blow your mind many times. However, you need to pay attention. I will not say the plot is difficult to understand, but you cannot watch it while looking at your phone or being distracted. Not if you want to keep up with it and really appreciate how amazing the scenario is. And for once, let me tell you, I really appreciate a show that trusts its viewers to be smart. It is quite annoying that most of the shows now are always taking us by the hand and showing is obvious stuff just for is to understand quickly what the whole point of the show is. Where is the excitement there?
Moreover, something really separates this show from others is the quality of dialogues. This is not an action-based TV Show. Most of what happens is characters speaking to each other, which doesn't sound very exciting like that, but it really anchors us in the story and makes it progress little by little and builds a track that we can follow from season 1 to season 3, with a great ending that will absolutely not disappoint you. The dialogues are profound and really interesting for the viewer. You really get to understand each character's motivation and you never feel like some of them act against their personalities and deeper feelings.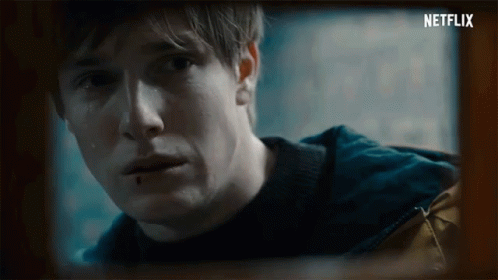 I will end with the images and music. Everything in this show was thought and reflected about. The intro even gives us clues about the plot and how to explain this entire mystery, but don't worry few are those who really predicted the ending just with the intro. The music and the colors are also really fundamental to emphasize what is going on in a scene. It highlights feelings, situations and it helps deepen the general ambiance of the show. I'm actually quite surprise how well everything syncs to give you the best sound and visual experience possible.
In short, if you like mystery shows, sci-fi, or just like shows in general you will love Dark. The whole experience is absolutely fantastic and for once you feel like the producers and writers knew since the beginning where they wanted to go and how they will end this amazing show. It is a German show so I will recommend to watch it un VO with subtitles if you don't speak German, just to really appreciate the actor's work. Give it a try, it will be worth your time.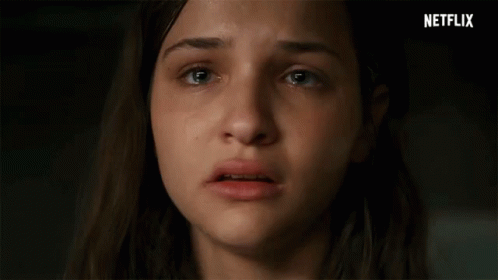 This is all for today my Movievaures. I hope you enjoyed this article and let me know if you want me to write about Dark with spoilers this time, to really talk about the ending and all the theories around it. Feel free to comment down below and join me in Instagram (the_movievaures). See you next week!