Hello, My Movievaures! I hope you had a nice week and that you are (maybe) enjoying the de-confinement. I'm still spending a lot of time navigating through all the streaming platforms I have access to and of course, I couldn't miss the release of 13 Reasons why's fourth season on Netflix. 
To be honest, I wasn't expecting it with a lot of excitement. The third season didn't really convince me and I was even quite disappointed. However, I was in love with this show in 2017 when it was first released and I couldn't ignore this last season even if I assumed that I would not be satisfied with it. Was I wrong? Unfortunately not really.
For those who have no idea what I'm talking about or have heard about this show but never watched it I really advise you to watch the first season at least. If you enjoyed it, of course, you may watch everything that happens afterwards, but keep in mind that it will not be as good as what you already experienced. To summarize it very quickly, this is a drama/teenager focused show. The main story, based on Jay Asher's book 13 reasons, deals with the subject of suicide amongst young people, the reasons why someone starting a life decides to end it, and the consequences on everyone surrounding them.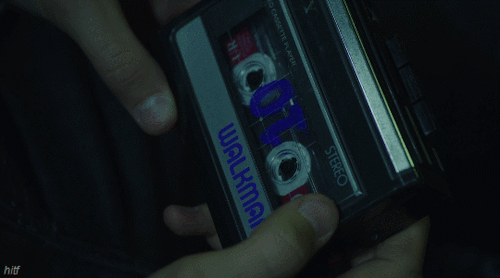 Other topics are covered throughout the show, but it all started with Hannah Baker's suicide and the tapes that she recorded before her death to explain why she did it. The message of the show is powerful and absolutely not cliché or naive. To be fair, this is one of the first shows I ever watched that spokes about teenagers and their contemporary issues without being absurd or treated as a joke. The problem for me is that this show should have ended there: when we understand suicide, the horrible consequences, the impact of bullying and violence, and how justice is sometimes more complicated than expected.
However, and as you may know, 13 reasons why was a planetary success with a lot of controversy as some scenes are really shocking, but in my opinion, needed and especially because it was really one of the first shows to highlight this issues in a very direct and truthful way. This really demonstrates that it is a good show or at least two first seasons. Nevertheless, as it was thriving, the perversity of profit raised and the show continued for a third season and now a fourth. It became the spokesperson for every subject which concerns young people today: sex, drugs, firearms, violence, sexuality, feminism, social media, mass surveillance, mental illness.
Don't get me wrong, these topics were slightly approached in the 2 first seasons but they gravitated around the main storyline and helped it move forward. Since season 3, it seems like there is no real scenario and that the shows only approaches all of this teenager's issues to make everyone identify with it. It is not a bad thing in itself, but it loses purpose and coherence. Every character impersonates one of these subjects and they just act in accordance with that and not because there is a real reason behind their actions, or barely explained. Especially in this last season as I cannot really tell you what it was about. I can tell you what happened, but not the main Synopsys. In the end, it is about everything and therefore, about nothing.
In short, I think it is a shame they continued releasing other seasons after the second one just because it was a success. Shows should continue specifically because there is a real story to tell and unfortunately here, as important as these topics are, I just feel they wanted to include everything without a purpose. Apparently, this is the end of 13 reasons why, but not the one the first season deserved. 
This is all for today My Movievaures! I hope you enjoyed this article and let me know if you agree or not with my opinion on this last show in the comments down below or on my Instagram (the_movievaures). See you next week for another review!