Hello, My Movievaures! I hope you had an amazing week and weekend. However, if that is not the case, and you had one of this shitty kind of days in which you just want to go to bed and hope the next one will not be as awful. Well good news, because today I'm going to talk about a show that will lift your spirit: After Life. This show was launched in 2019 and the second season is now available on Netflix. I absolutely loved both seasons and let me tell you why!
Don't get fooled by the quick summary you can find everywhere on the net. It is actually a very funny and hopeful show that always makes me laugh even if I had one of those really bad days. It is true that when someone tells you "have you heard about that British show of a guy who wants to kill himself after his wife died of cancer. So much fun" doesn't sound appealing when you want to, at least, smile once in your day. But as I said, don't get fooled by this very short and inaccurate summary.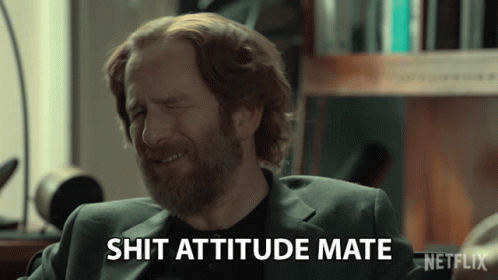 Indeed, After Life is the story of Tony Johnson, who had the perfect life he always wanted: a small job, no pressure, little town, and especially a beautiful and profound relationship with his wife Lisa. Nevertheless, when she dies of cancer, his whole world falls apart and Life becomes a penance more than a gift. After trying to commit suicide and stopped by his dog who needed to be fed, he decides that the best thing he could do now is to be a cunt to everyone around him and punish stupidity and naivety of people surrounding him.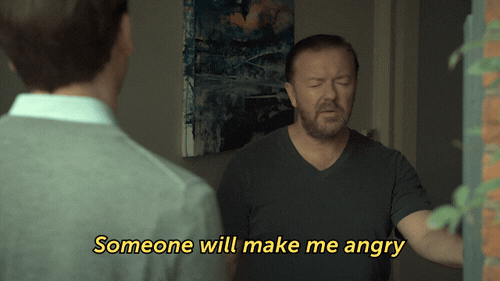 As I said, the main storyline doesn't seem funny at all, and more like to depress you but honestly, the show is hilarious. And if you don't believe me, let me tell you something, Tony is played by Ricky Gervais. Exactly! The one and only Ricky Gervais who created and played in The Office British Edition and who then produced the American one. He is also known for many other movies and shows, as well as his stand-up. He is funny as hell and he is not only the actor in After Life, but also writes and producer you can imagine he brought with him all his sarcasm, black humor, and relevance in this show.
As he says, we should always be able to laugh about everything and I completely agree with this. I know people get easily offended and I understand, but it is important to make a difference between the joke in itself and respect and convictions you can have for the subject as an overall. Anyway, in this show, you will laugh. Laugh at the grumpiness and sarcasm of the main character. Of how ridiculous some of the other characters of the show can be. However, this show is much more than a comedy in my opinion. It is a good lesson of life at its simplest.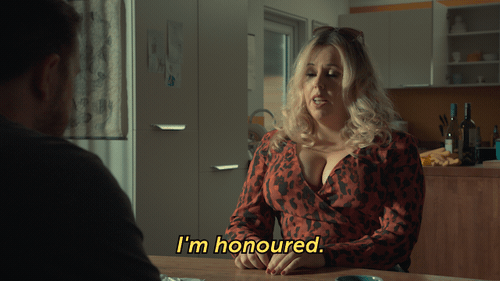 We see a very sad and depressed man, angry at the world, re-learn how to live again without the love of his life. We also see his family and friends around him and how this situation also impacts them and how they all try and help in their way. We see how fragile a good life can be, but how simple it also could be to be happy and how human beings tend to complicate everything. I laughed a lot in this show, but I sometimes shed a tear or two, as it is an emotional path to learn how to live when death enters your life. I think this show has a powerful message: life should be as simple, as loving and enjoying as much as you can your close ones.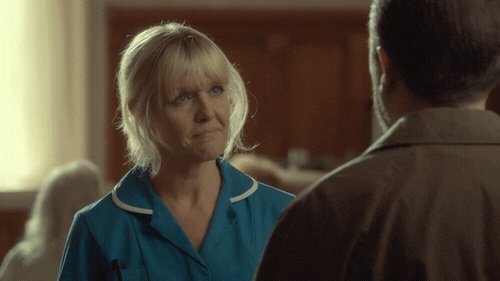 In short, this show is funny, sarcastic, emotional, and hopeful. After each episode, you feel happy and absolutely not depressed, even if the subject is not obviously amusing. Why? Because the dialogues are hilarious. Because the story is moving and especially because it makes you feel like it should be easy to be joyful. 
This is all for today My Movievaures! I hope you enjoyed this article and if you are also a fan of this show as well as Ricky Gervais, let me know in the comments down below. See you next week for a new review.