Hello, My Movievaures! I hope you had a great week and weekend. The weather is amazing here in France so I'm enjoying it as much as I can while still staying at home #socialdistancing. So I'm drinking my iced green tea on my balcony and writing this article on one of my favorite TV shows of the year: Unorthodox.
This mini-series on Netflix has been quite a success among Netflix's TV shows fans, and I completely understand why. This German-American drama was launched on the platform on the 26th of March and it's based on Deborah Feldman's 2012 autobiography Unorthodox: The Scandalous Rejection of My Hasidic Roots. In short, we follow the story of Esty, a nineteen years old Jewish woman living in an ultra-orthodox community in Williamsburg, New York. She decides one day to leave that community and to move to Berlin where she wants to start a new life.
Throughout the 4 episodes, we understand why she wanted to leave her community, her marriage, and her family and leave in a place considered "unholy" amongst everyone who surrounded her since she was born. We also discover the traditions and believes of the Hasidic community in Brooklyn, that is not that well known, especially by myself. It is true, that in the first episode we tend to assume very quickly Esty's reasons for leaving. Women's place in their society is overdue in today's Western world. Their lives are only based on marriage and family. It is their duty to please their husbands and to be the perfect housewife and preserve their culture from the outside world. It is even more revolting when you know it is based on a true story.
However, there is more to this show that a simple critic of the Hasidic way of life. It shows how this community was traumatized by what happened during the second world war and how they want to restore everything they lost during the holocaust: their way of life, believes, even the deaths by having many children, as well as their language. This is one of the peculiarities of the show: all the characters speak mainly Yiddish, which could have stopped a lot of people from watching it, but instead created more enthusiasm around it. It is also and mainly the story of a young woman who tries to find her way in a very complicated world and who is torn between her culture and her dreams.
The actors are just amazing. They interpret characters who seem to come from the past while living in our modern world. They all have their reasons to stay or leave. To defend their traditions or their freedom. They are all as profound as any real human being is. Their lives may seem simple, but their choices aren't. You may not agree with a lot of their thinking, I can tell you I was shocked sometimes, but the show always manages to make you empathize and understand where all of this is coming from.
In short, it is a heartbreaking story of a woman living in a very close community in a world constantly opening more opportunities to women and in which freedom and individualism are valued. You will be shocked and angry sometimes, but you will also feel an ounce of hope and you will be amazed by the character's passions and wills. I absolutely recommend this show that I believe will be one of the best shows I will watch in 2020. Hopefully, its success will encourage the production of a second season, based on Deborah Feldman's second book.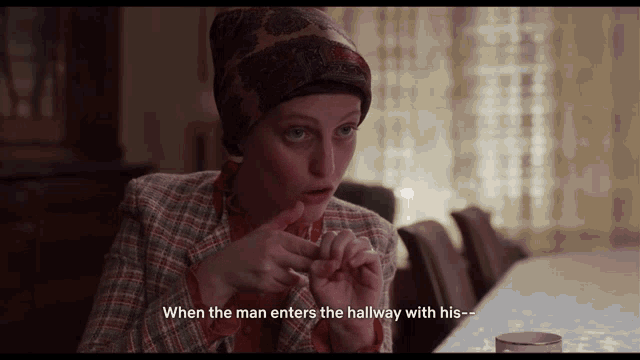 This is all for today My Movievaures! I hope you enjoyed reading this article on Unorthodox. Let me know in the comments down below your thoughts on it. In the meantime, if you are looking for some inspiration for your next choice of TV shows/movies feel free to have a look at my other articles on the blog. See you next week!