Hello, My Movievaures! I hope you are all still fine and safe! It will be the last day of confinement here in France before they realize we will need to be re-confined because the virus is still out there. But we will see … Anyways, with our without confinement we always need inspiration for Movies and shows to watch, so don't worry I will keep writing my weekly article!
And today is an important day as I'm writing and publishing my hundredth article on the blog! I'm very excited as I've been writing for 2 years now and I still love it and will keep on doing it for sure. But let's get to the point. Today I will be writing about Extraction, the latest Netflix movie, starring Chris Hemsworth. We are used to seeing him in action movies and he is especially known, as you are aware, for his role as Thor – God of Thunder in the Marvel Universe. So if you like seeing him fighting bad guys, showing his incredible muscles at work you will not be disappointed by this movie.
As you are aware, I never spoil a movie or a show. I try to give a general overview of what it is about and of my opinion on it. So I will keep doing it as I don't see the point of spoiling you the best parts of the movie. So, the main story is about Tyler Rike (aka Chris Hemsworth), a mercenary sent to Bangladesh to accomplish his next mission: save the son of one of the country's biggest gangster who has been kidnapped by his rival camp. Of course, as you may think, the mission will be way more complicated and difficult than expected for Tyler; not only physically but also mentally and emotionally.
As you can see, nothing very complicated about the plot and to be completely fair, this is actually what you expect of this type of action/thriller movie: to spent a very simple and good time watching bad guys getting their asses kicked by the charismatic hero. To be honest, there is actually nothing else to say about the story. The movie is as simple as the title: extract the kid. To be honest, it is actually a little bit too simple to really be enjoyable. I get it, we want to be focused on the fight scenes and the action. I think they spent a lot of money on the explosions and everything, but come on, I think our brains are more developed to handle a little bit of intrigue.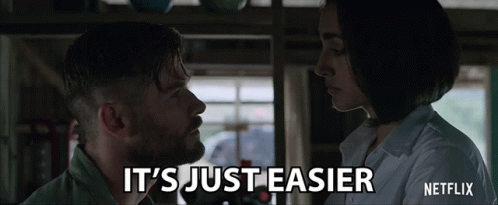 Nevertheless, as the focus is on the action part, let's talk about that. It is absolutely true, the action scenes are really good. The choreographers behind it and the way they are filmed are really impressive. You can see that Chris Hemsworth is used to this type of scenes and his strength is highlighted in the movie. You can see that his character is above, even if he also gets a few hits himself. You know, it is important to put the Hero in difficult in situations so that we are impressed by how he manages to handle it greatly.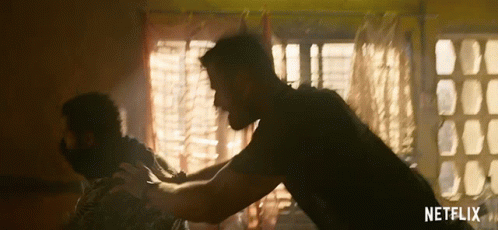 In short, if you really don't want to think and gust see punches and explosions this is your movie. Don't expect anything else, except maybe some tenderness scenes with Chris Hemsworth and the kid he needs to save. It is important to show the fragility behind the powerful guy. It is a cliché movie, for sure, but to be honest the day I watched it I really wanted to exercise my mind the least possible so I had a good time watching this movie.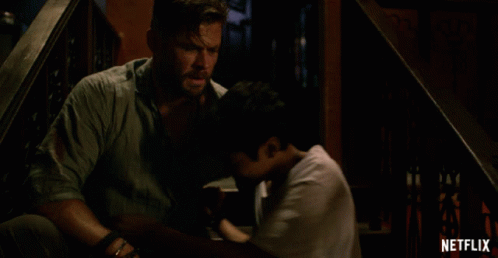 This is all for today My Movievaures! I hope you enjoyed this article. Feel free to comment down below and also to check my new Instagram page The_Movievaures where I'm more active. See you next week for a new review!